The Little Green Swallow
Johnathan Dove
British Youth Opera
Peacock Theatre
–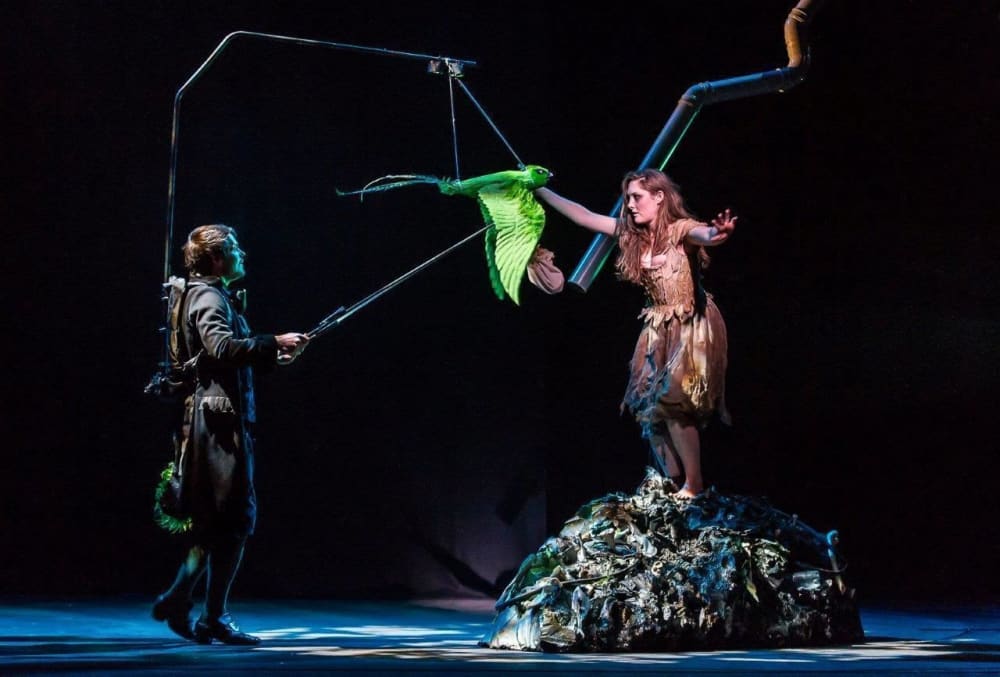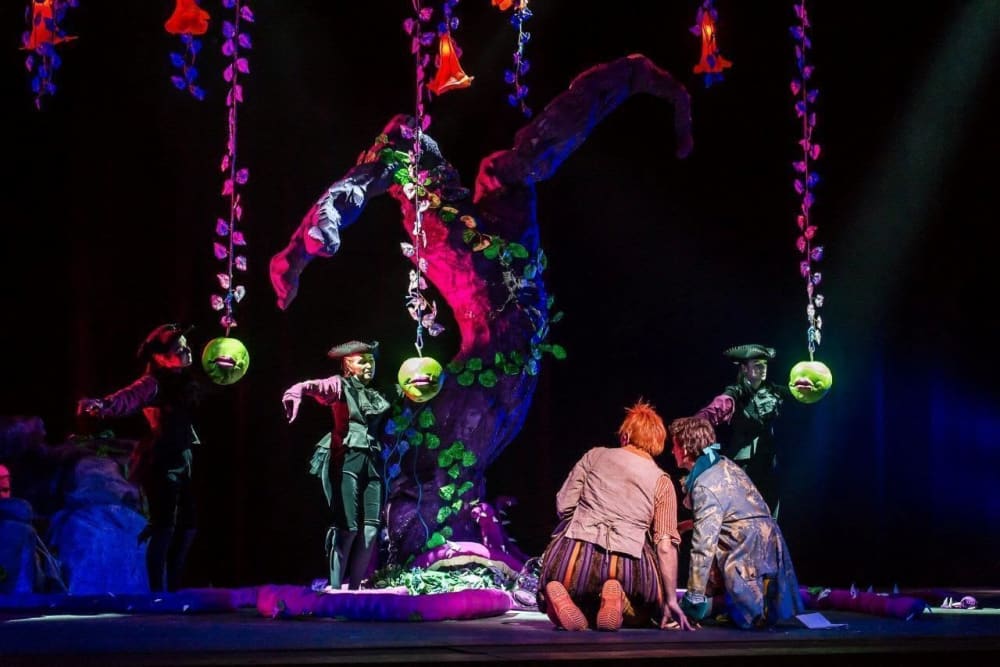 British Youth Opera is known for showcasing the cream of the crop when it comes to young singers, and this year is no exception.
This is only the third production of Johnathan Dove's The Little Green Swallow since it was commissioned for the Italian Batignano festival in 1994. It acts as a sequel to Prokofiev's The Love for Three Oranges, picking up eighteen years later.
Reading the synopsis of this opera, it's easy to feel confused as this weaves fantastical plot lines with multiple locations and seems to require some knowledge of the earlier story. In reality, the production easily carries us along through this jumbled up make-believe, and the singers' excellent diction certainly helps.
Essentially, it is the tale of two royal twins (Filipa van Eck and Adam Temple-Smith) who have been thrown into the river, saved and adopted by a sausage maker and his wife whilst their real mother remains trapped inside a sewer fed by a visiting green swallow.
The twins are aided by a talking statue and gain a palace and everything they could ever hope for. Of course, they're still not satisfied: beautiful vain Barbarina sends her brother Renzo out on terrifying quests and things briefly get a bit ugly before the moral of the story is learnt and everything turns out alright.
Dove writes that such a fantastical collection of subjects "seemed to cry out for music". It certainly gets the imaginative juices flowing of the designer Simon Bejer and his trainee team. As well as the glut of vocal talent on offer this year, the new recruits in design have churned out West-End-worthy props and costumes. Dove's music is appealing if a little samey, and the show feels slightly too long but does provide multiple showcasing opportunities for the singers.
Stuart Barker directs a puppet-filled production, Tom Verney is required to operate the flapping swallow whilst singing, and Ed Ballard is given a sausage-strung backpack. Inanimate statue head Matt Buswell proves he doesn't need to move to shine vocally.

The standard from the whole cast is superb, and they bring the amusing fairytale characters to life with wonderful physical embodiment. Elizabeth Karani stands out as the hilarious Queen Mother, thoroughly entertaining as a manipulative diva. Van-Eck and Temple Smith are voices to watch, alongside Emma Kerr as the sewer-bound Queen.
Reviewer: Louise Lewis