The Litvinenko Project

2Magpies Theatre
Summerhall
–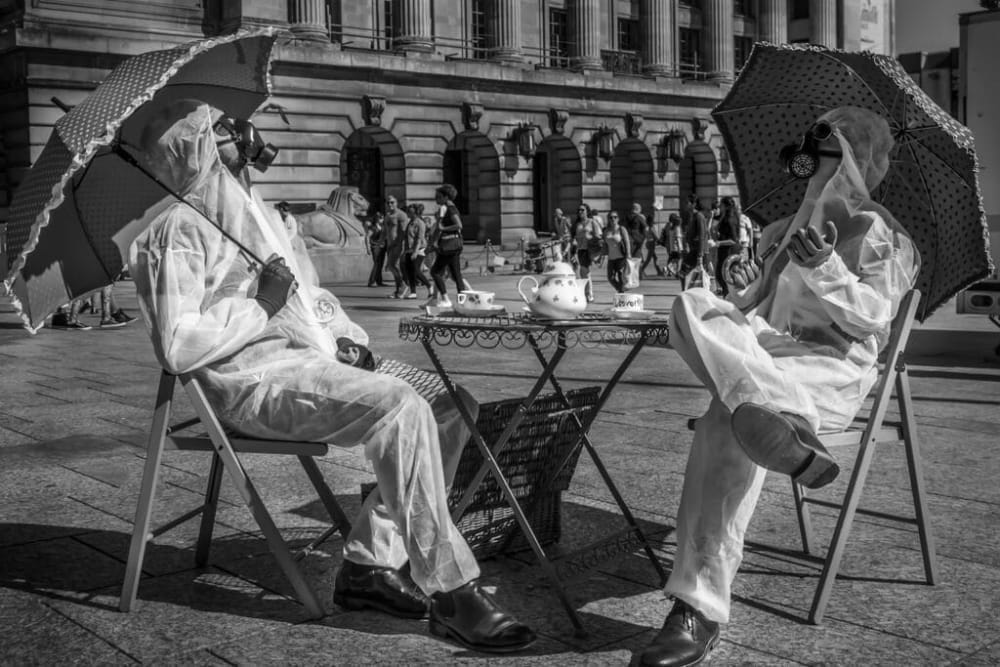 A superb use of theatrical devices dramatically unpick the final hours of an intriguing man in 2Magpies Theatre's The Litvinenko Project.
As you take your seat in the cafe area of Edinburgh's Summerhall, you would be forgiven for thinking you had simply missed your invite to a low-key tea party. The complimentary green tea flows and two actors (Matt Wilks and Tom Barnes) slowly work their way around the audience ensuring everyone is comfortable.
They then begin the most subtle of debates around the controversial death of Russian dissident Alexander Litvinenko. Whilst working for MI6 he ingested fatal amounts of highly rare and extremely toxic radionuclide polonium-210 but no one has ever been charged with the murder.
Therefore, rather than pin-pointing an individual culprit, 2Magpies simply takes the audience on Litvinenko's final journey through the streets of London. Whom he meets and where he finds himself is all painstakingly collated into a sixty-minute snapshot of why an unwitting target became the targeted.
The company's use of props and space is captivating to watch as the two men work in such a high energy and artistically stunning way. Using audience members to portray Litvinenko's friends, family and "associates", they manage to steer clear of the complex workings of political deviance and stay true to the facts in an often slightly comical fashion.
The traverse setting works beautifully as every eye is drawn to the action, just as the whole world was captivated by the story in 2006. You can't help but feel by being a part of this performance you have gained access to a secret file that draws all of the known information together and elaborates on those ideas.
The Litvinenko Project defines itself as, "the poisoning of a Russian dissident told through the medium of tea", however 2Magpies shouldn't be so quick to play down their commendable and refreshing use of their first medium, theatre.
Reviewer: Liam Blain