The Lives and Loves of Vera Dymond
Jayne Marshall
24:7 Theatre Festival, New Century House, Manchester
–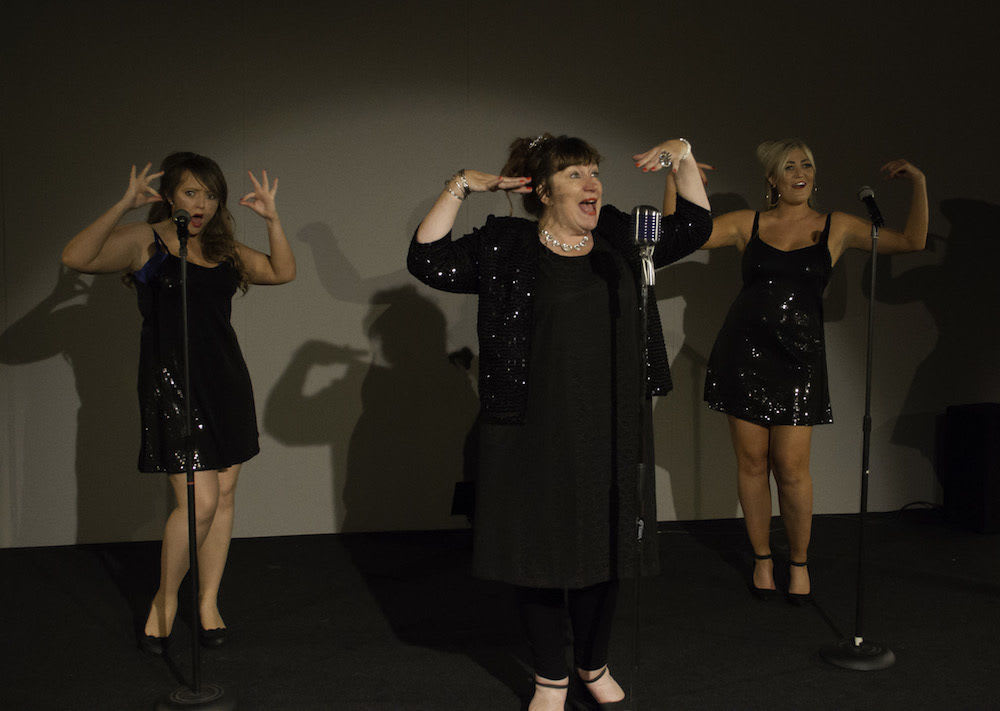 The one musical offering in this year's 24:7 is this story of former Blackpool singing legend Vera Dymond, now playing in pubs propped up by two wannabe backing singers labelled the "Dymontees".
Now old and bitter, Vera takes us back through her younger days from her discovery by her first manager Billy Bright through her rise and fall as a singing sensation in the north. The two backing singers she has had foisted on her by current manager Vic are Caitlin, who believes she is on the way up while Vera is past it, and pretty young Renee, whose audition for Vic, it turns out, didn't involve any singing.
It's Vera's realisation of how low she has sunk that prompts her to review her life and wonder where she is going to go, but also when she sees history repeating itself as Vic starts to abuse and control his new protégées just as Billy abused and controlled her.
There are some decent funny lines in the script, but the plot is a bit confused and incoherent and some harsh issues are dealt with rather superficially. Overall, the play doesn't have anything substantial or new to say on a familiar topic.
Melissa Sinden is perfect in the title role, with some good backup from Laura Mould as Caitlin, Adrian Palmer as Vic and Kimberley Hart-Simpson as Renee, although the latter does step into comic caricature from time to time. Pat Lally doesn't look entirely comfortable as Billy Bright, but then director Chris Salt has him talking to thin air for most of the time, pretending to interact with the younger Vera as Sinden half-heartedly provides her voice.
Tom Byrne composes some effective original music, although the radio microphones used for the singers distort at times.
It's one of the shorter offerings at this year's 24:7 and has songs and music to provide some livelier moments, but the material still seems stretched to fill its playing time.
Reviewer: David Chadderton