The Long Pigs

WE3 & Cluster Arts
Assembly Roxy
–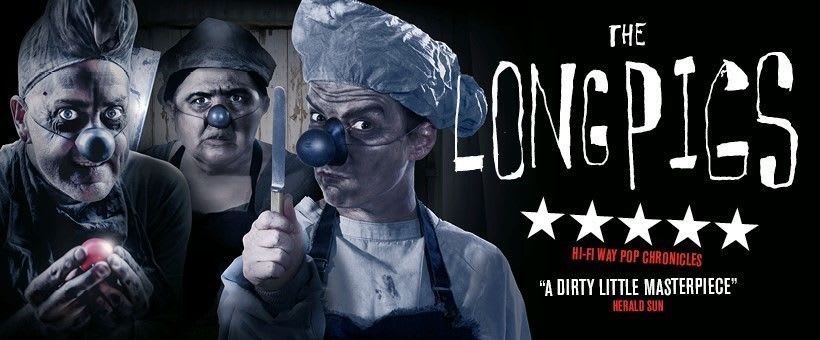 Like a Terry Gilliam nightmare, these three black-nosed fools process the lopped noses off great circus performers in a trashed back-street facility, but they are one nose short from their list...
So ensues a recasting of classic circus tropes: the old favourites recognisable but as depicted by Francis Bacon and against the backdrop of suspicion and doubt and high-stakes one-upmanship.
Clare Bartholomew, Nicci Wilks and Mozes are lovably malicious, vindictive and vile as the protagonists and the design (by Susie Dee) is impeccably grisly. The full effect is unnervingly funny, blasphemous, shocking and tremendous to behold.
Five years ago, mimedian Trygve Wakenshaw gave an excellent interview for Stuart Goldsmith's Comedians Comedian Podcast. In it, he explained that he did not refer to himself as a clown because that description had, by then, lost its potency as a concept due to the increasing popularity in the form among hipsters.
If that was an early warning of the death of clowning, the Long Pigs are opening its guts and toying with the viscera.
Reviewer: Tony Trigwell-Jones