The Lovely Bones
Alice Sebold adapted for theatre by Bryony Lavery
Birmingham Repertory theatre, Royal & Derngate, Northampton, Northern Stage co-production in association with Liverpool Everyman & Playhouse
Exeter Northcott Theatre
–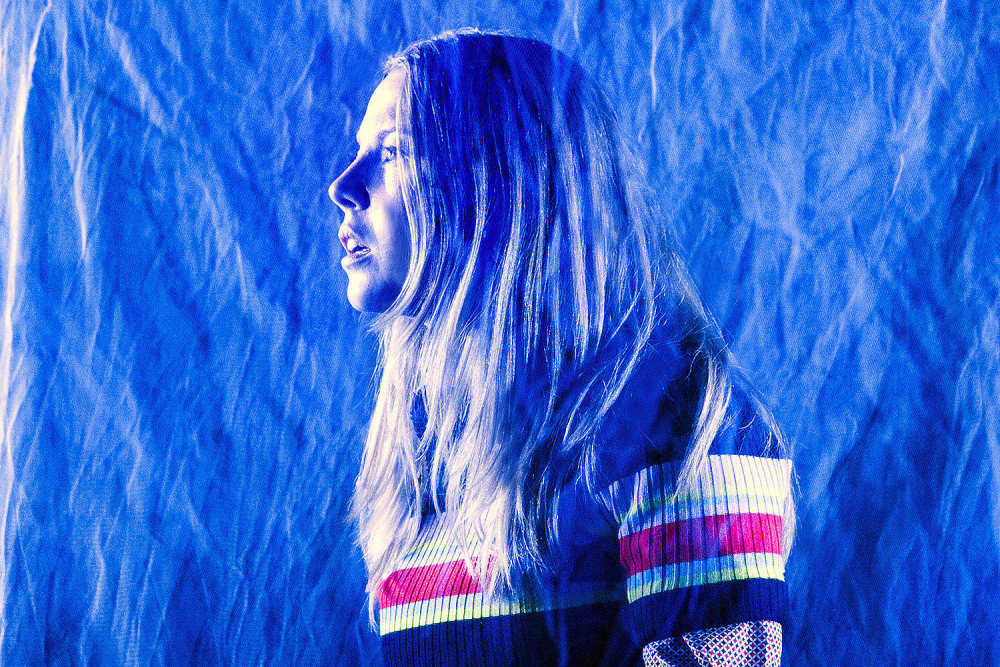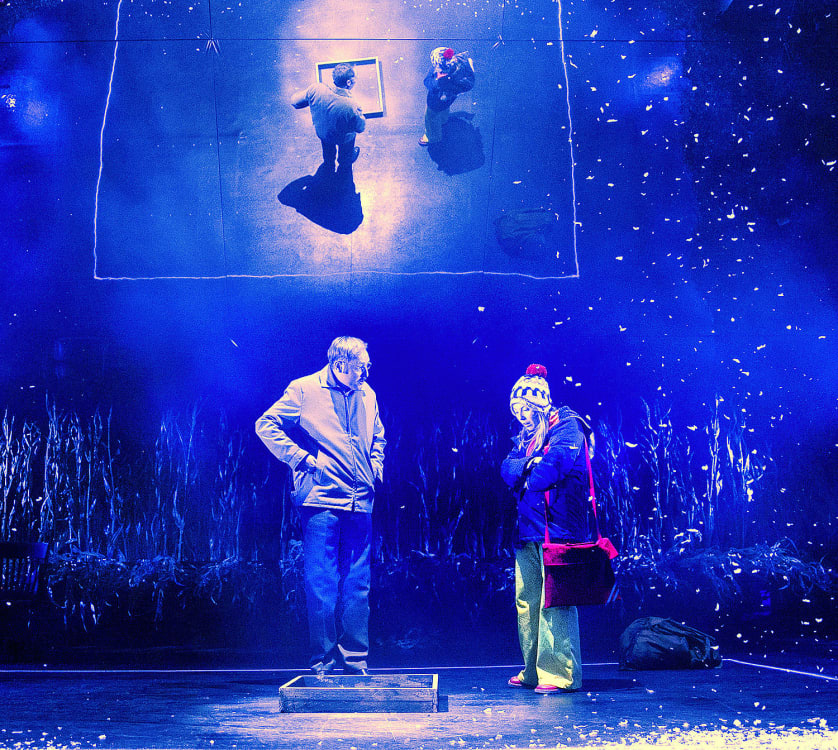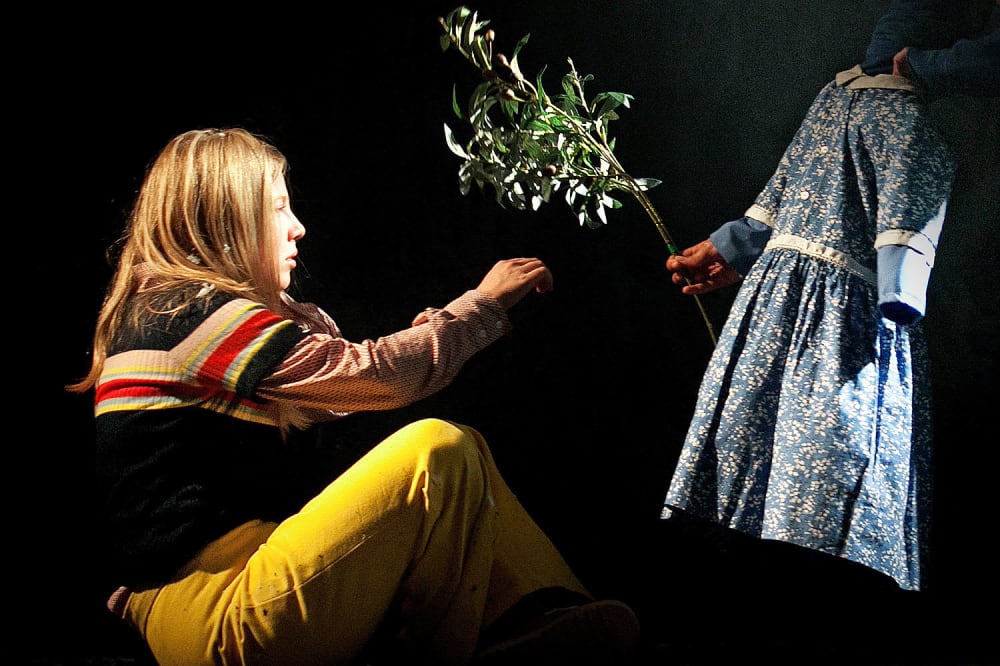 Alice Sebold's The Lovely Bones walks a tightrope. The story of a brutal rape and murder of a young, 14-year-old girl, Susie Salmon, in 1973 in Pennsylvania is balanced against the faith, hope and joy of growing up and forming relationships.
Sebold's unique triumph is superbly recreated on stage in Bryony Lavery's adaptation for Birmingham Repertory Theatre, Royal & Derngate, Northampton, Northern Stage's co-production in association with Liverpool Everyman and Playhouse.
Star of the show is Ana Inés Jabares-Pita's set, somehow creating more than three dimensions on stage to portray not just the main action, but also the hidden action behind the scenes and also recreating the 'heaven' from where Susie helplessly watches the effect of her murder on those she left behind on earth.
Jabares-Pita's ingenious use of a huge angled mirror reflecting back to the audience and a gauze backdrop allows for the action to be simultaneously watched on the stage itself, on the mirrored ceiling and events back of stage through the gauze. As Susie watches from her in-between world, she tries to reach out to help her family struggling with their grief and tries to point them, and the police, to the clues that lead them to her murderer. They literally pass her on stage but cannot see her, but the audience see her frustrated attempts from heaven and at the same time the sinister behaviour of Mr Harvey spotlit through the gauze back of stage.
Charlotte Beaumont leads the cast as the precocious but likeable Susie. Her life taken away just before she enters the first of the many experiences that would have taken her into her adult life. The story spanning over 10 years means that Susie's siblings are already older than when she died. Comically, she is left aghast when younger sister Lindsey (Fanta Barrie) experiences love that she never had the chance to. Frozen aged 14 in her in-between world, Susiy struggles to comprehend her parents' difficulties. Father Jack (Jack Sandle) can't get over his loss, mother Abigail (Catrin Aaron) ultimately wants to move on, younger brother Buckley (Leigh Holman) seethes with incomprehension that his parents allow their grief for those no longer there to obstruct the relationships with those that are.
Susie's violent end is never far from us and highlighted by some striking set pieces from movement (Mike Ashcroft) and light (Matt Haskins) directors. The ghoulish dismembered body parts floating across every part of the set, shattered mirrors startlingly reflecting light back at the audience, disembodied children's clothes, hauntingly representing more of Harvey's victims, are managed by cast members doubling-up in blacked-out clothing.
It is hard to believe you can come away from such a gruesome story and also feel something positive. Fundamental to giving us this permission are the musical choices. The evening is interspersed with pop tracks from the period. Talking Heads' "Psycho Killer" is an obvious, sinister choice, David Bowie's "Space Odyssey" and Tears for Fears' "Everybody Wants to Rule the World" accompany events as Susie starts to discover she can enjoy her new space. Cast member Leah Haile's soulful rendition of Joni Mitchell's "Both Sides Now" brings a lump to the throat, illuminating the sadness and sadness and hope on both sides of the family's new world.
Her journey into realising that that world started to leave her the moment she left it is movingly profound. As Susie starts to realise she can't control the world she leaves behind, she starts to understand she can control her new heaven. Harvey's victims become her new friends and she finally allows herself to lovingly watch her family moving on with their lives without trying to interfere.
Despite the gruesome story, director Melly Still and writers Sebold and Lavery manage to balance this start with exhilaration, hope and even some comic moments. It is a tightrope balancing act right up there with the 1974 walk between the World Trade Centre towers in New York and one of the best pieces of theatricality on stage this year.
Reviewer: Joan Phillips