The Magic Flute
Mozart
OperaUpClose
Soho Theatre
–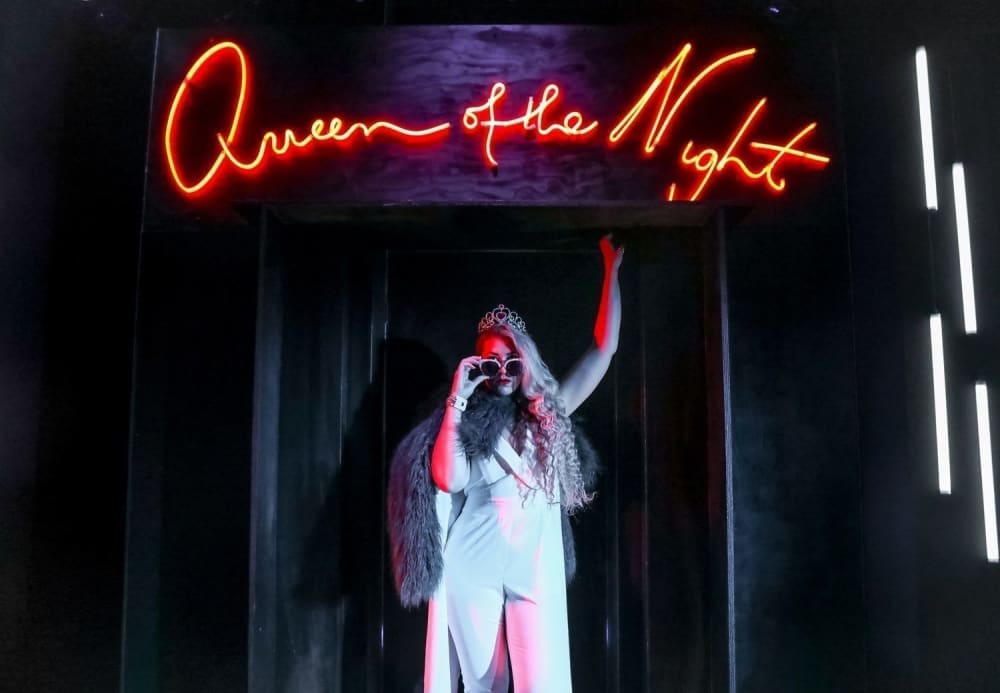 OperaUpClose's last offering proves the company has lost none of its invigorating verve. This Magic Flute is full of in-yer-face action.
OperaUpClose once made a name for itself in pub theatres and jumped into the limelight with its Olivier-nominated La Bohème. Before leaving the Kings Head theatre in 2015, the productions had begun to feel a little formulaic but this reboot of Mozart's Magic Flute proves there's still plenty of creative vision and ingenuity in the artistic team.
This is not the Magic Flute as we know it. Snipped and sliced, the action zips along, the story retold and the cast reduced to just six performers with the sound world wildly reimagined. The ensemble consists of four players covering piano, electric guitar, bass and multiple wind player Elaine Booth on clarinet, saxophone and flute.
Director Valentina Ceschi injects the show with an infectious sense of fun from the off—before a word has been sung, we are giggling in the overture at the cast's drunken dancing and duvet squabbles. We meet our young performers on a crazy night out, where hen party antics meet drunken quests to find the girl in a phone selfie and no one has time for a loitering homeless man. The story unfolds in the local nightclub—a neon lit sign declaiming it the "Queen of the Night".
The newly devised plot gives rise to funny antics teamed with expertly crafted witticisms and punchy rhymes. The broad idea for the story works well, but in reality any contentious plot lines have been crammed in less artfully and the confusion blamed on drunken dreams. If it wasn't for the excellent comic lines written by Glyn Maxwell, the storytelling would have often struggled to keep us gripped.
Whether the lines really fit or not, the dialogue is always delivered with excellent enunciation and complete conviction by this strong cast. Fresh-faced Peter Kirk's (Tamino) tenor voice makes light work of Mozart's tricky writing and Luci Briginshaw's Queen hits all the high notes if at times her vibrato is a little unsupported.
Standout performance comes from everyone's best mate and party bloke Tom Stoddart (Papageno) whose comic delivery is a joy to watch, coupled with a cracking voice. His and Felicity Buckland's (Papagena) Internet dating cell phone duet is a comic gem.
This irreverent reimagining of Magic Flute is buzzing with energy, exceptionally well acted and definitely a fun evening's entertainment.
Reviewer: Louise Lewis