The Magician's Elephant
Nancy Harris and Marc Teitler
Royal Shakespeare Company
Royal Shakespeare Theatre, Stratford-upon-Avon
–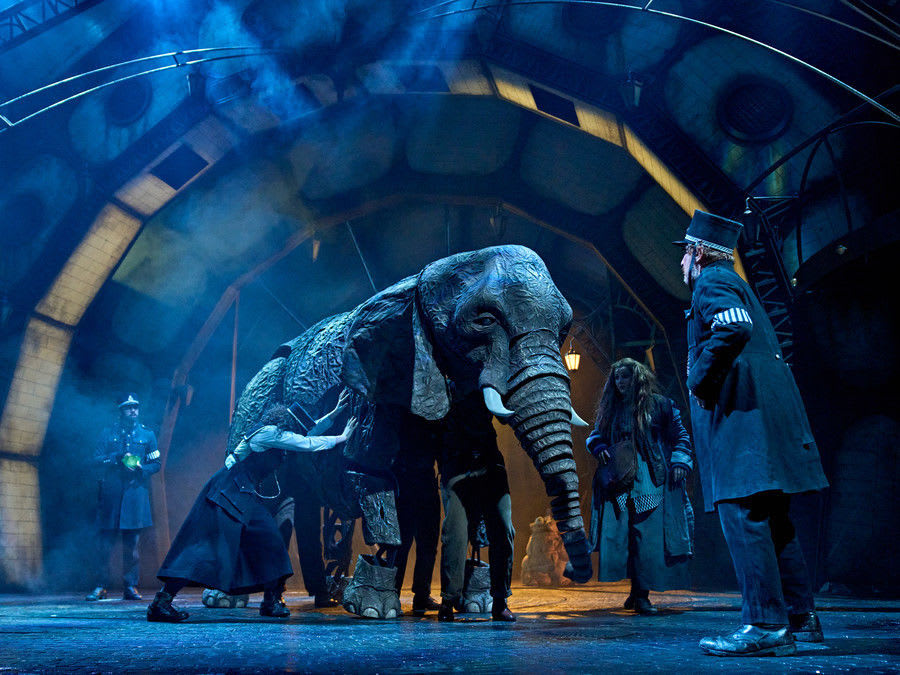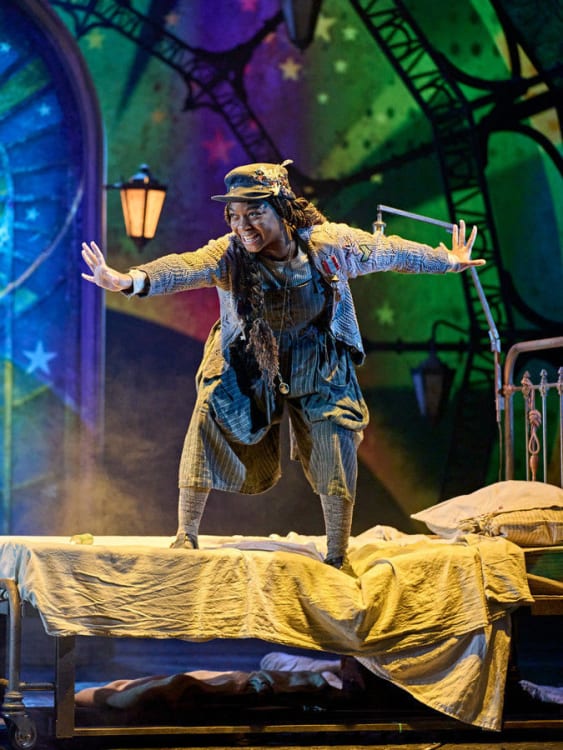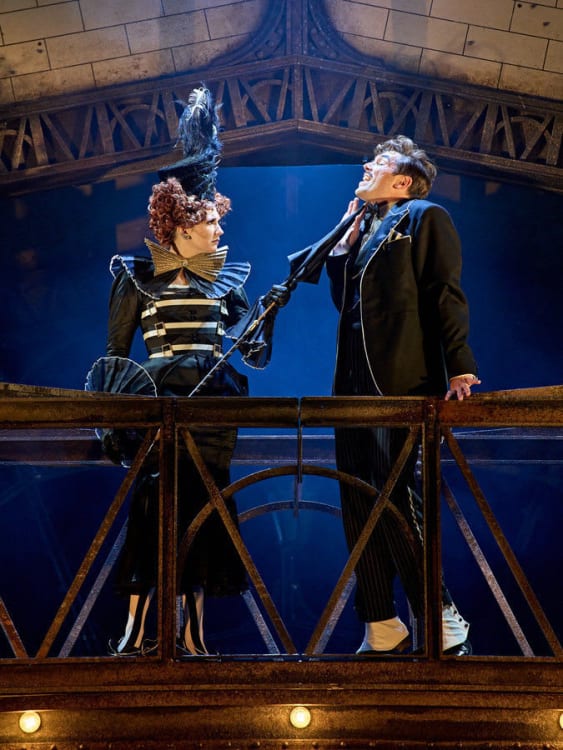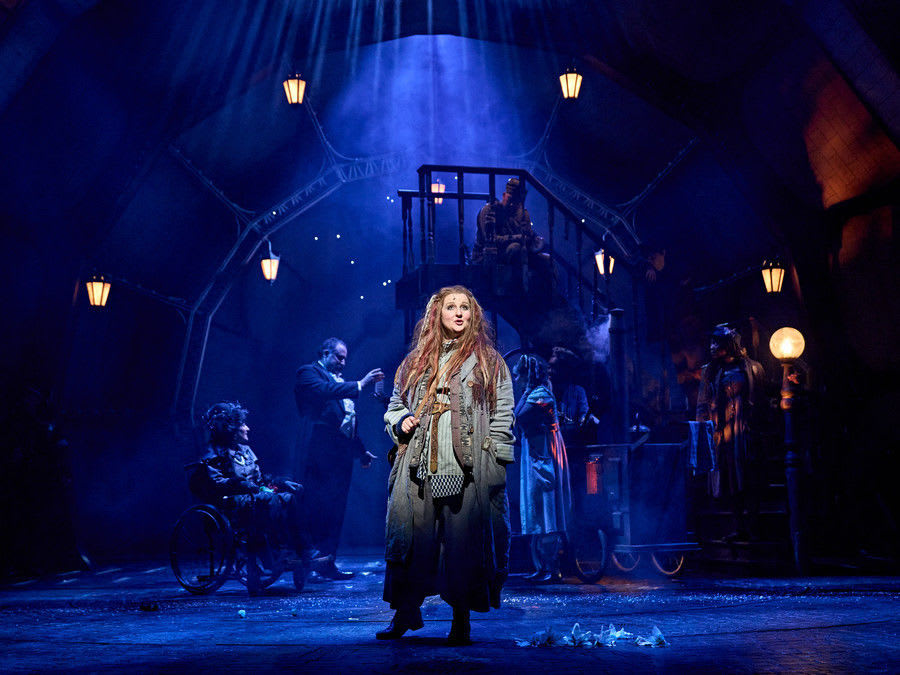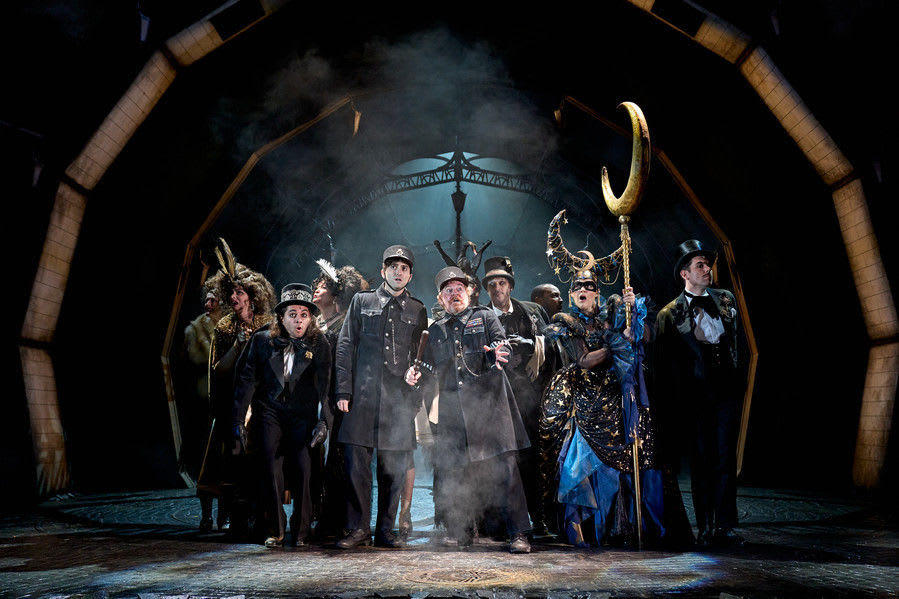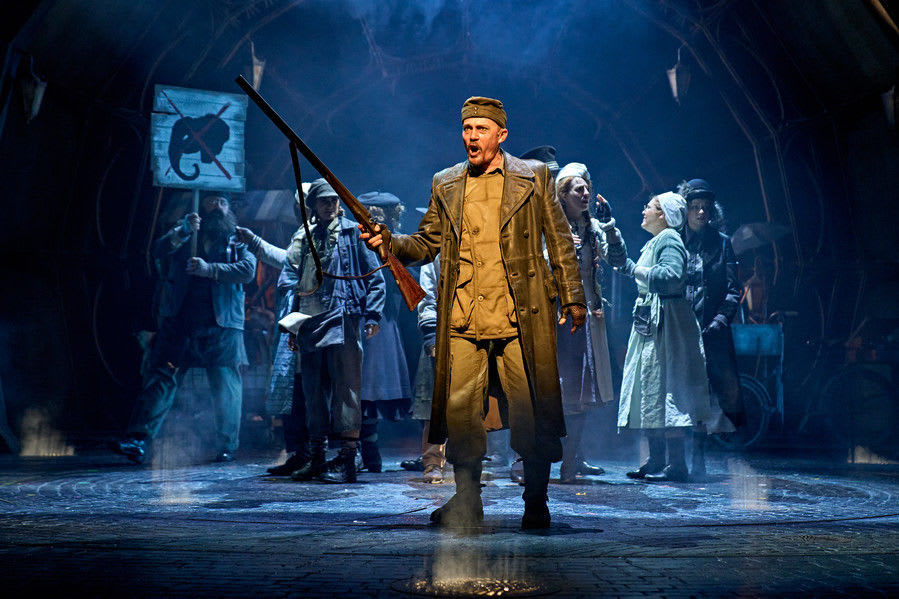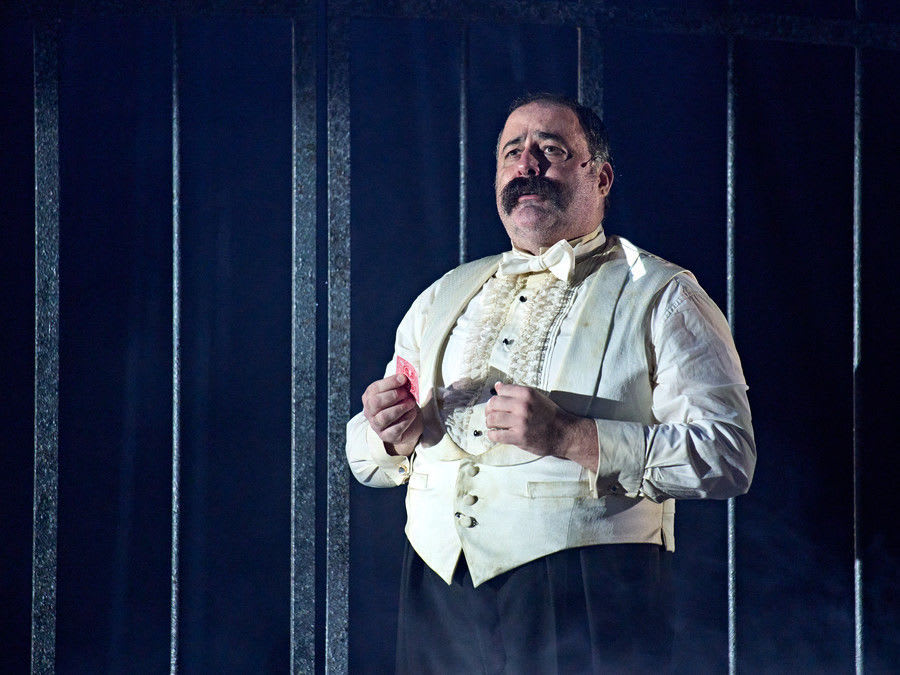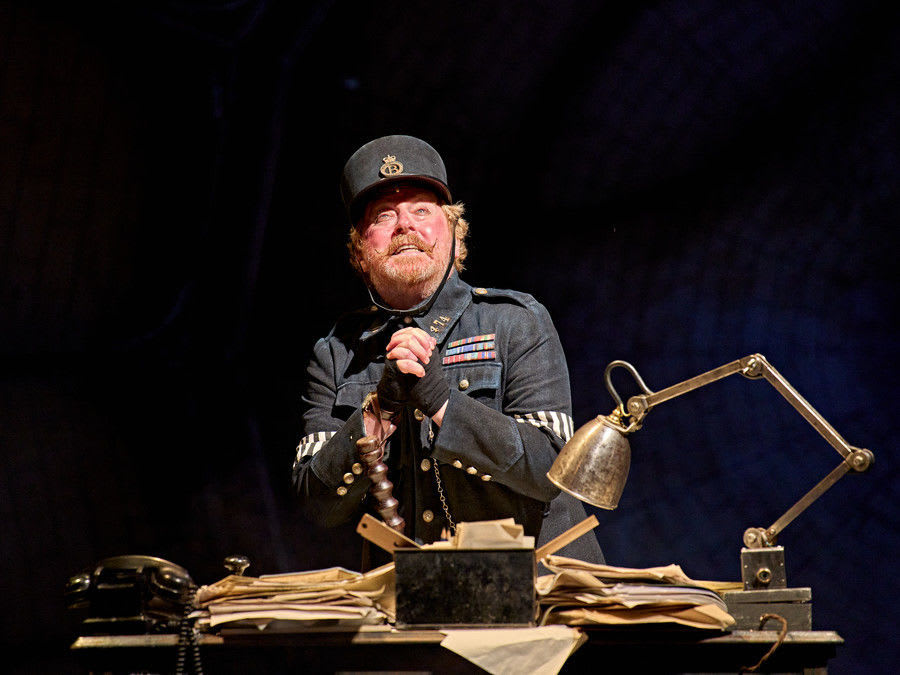 Who but a curmudgeon would not love a show with a magician, an elephant, an outstanding star performance and some brilliant staging? Maybe that curmudgeon is me.
The RSC's Christmas show, postponed for a year, is based on American writer Kate DiCamillo's best-selling novel—due to be turned into a film by Netflix—with words by Nancy Harris and music by Marc Teitler.
Peter is an orphan in a not very special town called Baltese, which may be somewhere in middle Europe around the turn of the 20th century. He has lost his parents in a recent war and is troubled by a dream about a baby, but is surprised when a fortune teller tells him it is not a dream but a memory of his sister and that an elephant will help him find her.
And what do you know—a magician performing at the local opera house conjures one from the sky. "But I only meant to magic up some lilies," he explains after jumbo crashes through the roof.
So, the impossible can happen—rather like Peter Pan, one has only to believe—and so the adventure begins.
Jack Wolfe is extraordinarily good as Peter, a man with the youthful looks to belie his 25 years and the talent to suggest a great career ahead, to go with a not inconsiderable one behind him.
He has a terrific voice for this kind of role. He's not always given great material to work with, but makes the best of it, and his duets are the musical highlights of the show—with Mellisa James's Gloria and above all with The Elephant, which although necessarily mute, reacts with the commendable sensitivity of wooed soprano.
Sam Harrison gets the show-stopping number as Count Quintet, the count who 'doesn't' count and obligingly stops the show to great effect. Summer Strallen vamps in Cruella style as his Countess, who 'does' (in her own opinion), and Forbes Masson as the police chief injects a manic energy into his number that lacks manic energy.
The story actually hinges, coincidently appropriate on the eve of Cop26, not so much on Peter's search for his sister as on the fate of the elephant, which the townsfolk want to exploit for commercial gain. The beast, created by puppeteer Mervyn Millar and his team, makes an impressive appearance, especially when viewed head-on, and an impressive disappearance too.
That is down to the brilliant lighting effects of Oliver Fenwick, whose contribution gives the show most of the sparkle it otherwise lacks.
While some of the songs lack memorability, Teitler's music is at its atmospheric best in moments of transition, swooning as the citizens fall asleep, and in its articulate intercutting of voices for ensembles.
But the greatest problem is with a script devoid of wit that plods along with elephantine tread, and Sarah Tipple's production that seems to rely for its humour on the extravagant costumes of designer Colin Richmond.
At nearly three hours including the interval, it seemed too long for the lad sitting near me. Too long for me too.
Reviewer: Colin Davison