The Malcontent
John Marston
Globe Young Company
Sam Wanamaker Playhouse
–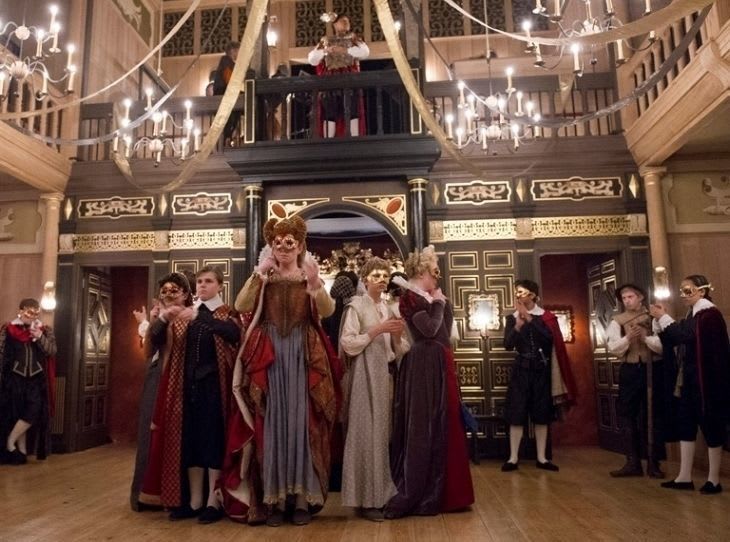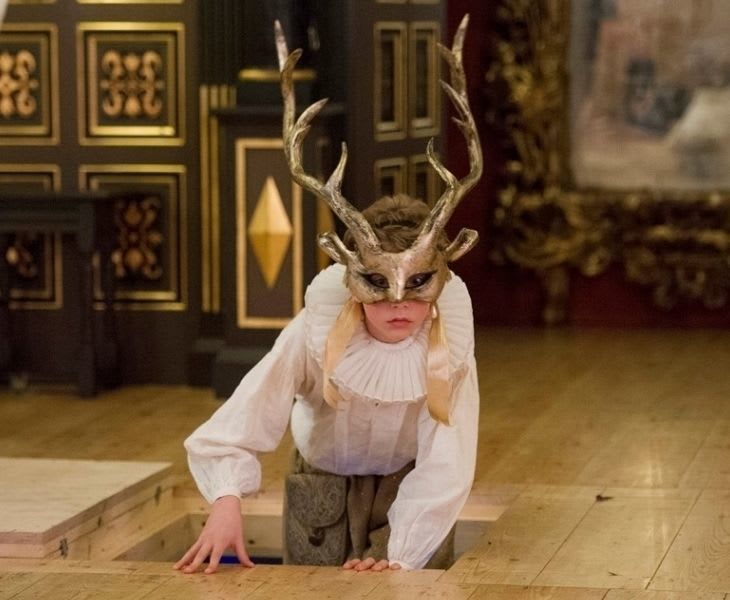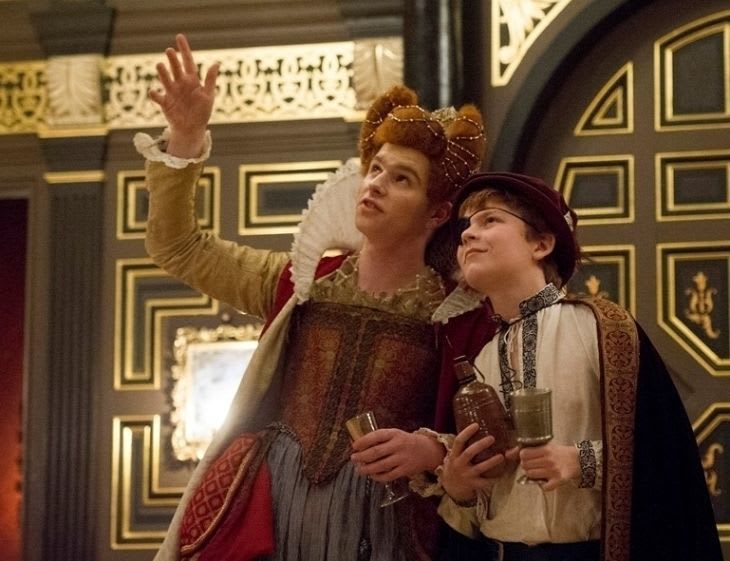 Marston's drama is about a deposed Duke, Altofronto, returning to his usurping brother Pietro's Genoa court in disguise as the "malcontent" Malevole where he attacks the corruption led by the manipulative courtier Mendoza who wields power behind the scenes.
It is a complicated plot involving treachery, adultery and murder, which gets a lively and fast-moving production under director Caitlin McLeod but its complexities remain confusing.
When first played in 1603 at the Blackfriars Theatre (where Shakespeare's own company, the King's Men, were later to take up residence), it was performed by the Children of the Chapel, for whom it had been written. They were one of the all-boy companies which the adult outdoor theatres found stiff competition and which Shakespeare refers to in Hamlet as "little eyases".
It is therefore particularly apposite that in this first season in the new Sam Wanamaker Playhouse, the form of which is closely based on such indoor theatres, is performed by the Globe Young Players, a company of 12- to 18-year-olds newly formed to do so.
Although they perform in Elizabethan costume and by candlelight, this company differs from its early seventeenth century predecessors in that it includes girls as well as boys, though casting crosses gender with some girls playing male roles and some boys female ones. The convention is immediately established when the actors, who have been lounging around the stage, assemble for an opening song and the boy soprano who leads it is fitted into a female frock and stomacher.
His piping voice is a reminder of the "squeaking Cleopatra" Shakespeare's Egyptian Queen fears will "boy my greatness" if she surrenders to Octavius. But his Cleopatra clearly did not squeak and neither do these actors; indeed several have broken voices and one is even bearded.
However there is a tendency, most notable in the longer speeches, to deliver phrases as though separated by their commas so that while each phrase is clear the overall arc of thought is broken and the meaning muddied, which doesn't help in following a plot of this complexity.
These young actors also need to watch a tendency to rush at an opening phrase and tail off at its end. But there are plenty of adult actors with those faults when playing such texts as this.
These youngsters' efforts should be applauded. There are sustained and confident performances from Joseph Marshall as Altofronto / Malevole, Guy Amos as Mendoza and Ben Lynn as Pietro. Sam Hird confidently plays the extra comedy that cross-gender casting gives his far from piping Maquerelle.
It looks splendid with Angela Davies's rich costumes against the gilded wooden screens of the stage structure. The vitality of the production often erupts into the auditorium, especially in a wild stag hunt that emerges from a stage trap to rush around the theatre.
Reviewer: Howard Loxton