The Man on Her Mind
Alan Hruska
Charing Cross Theatre
–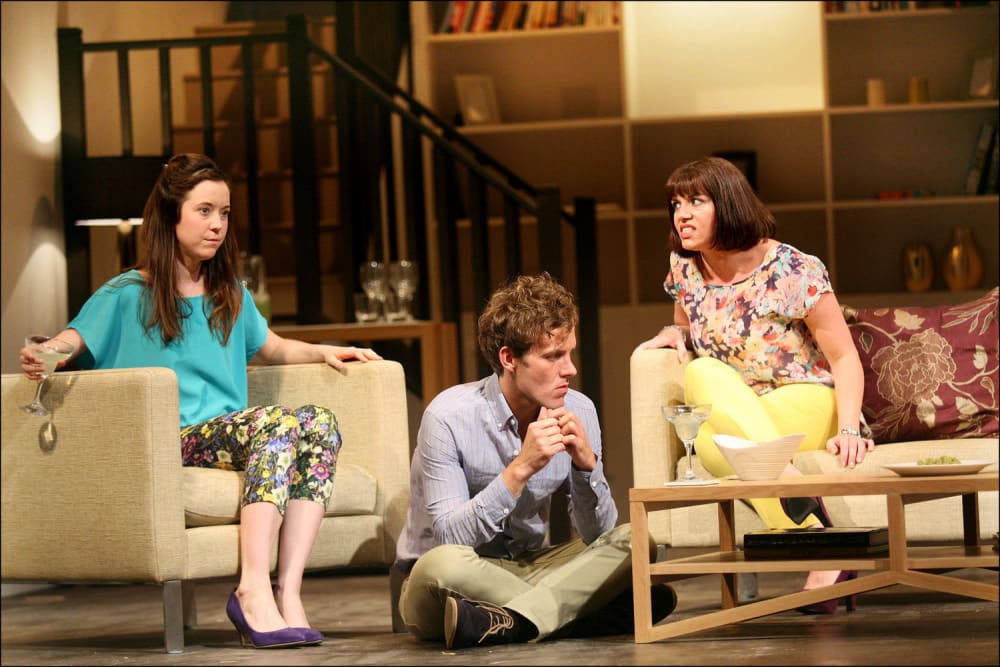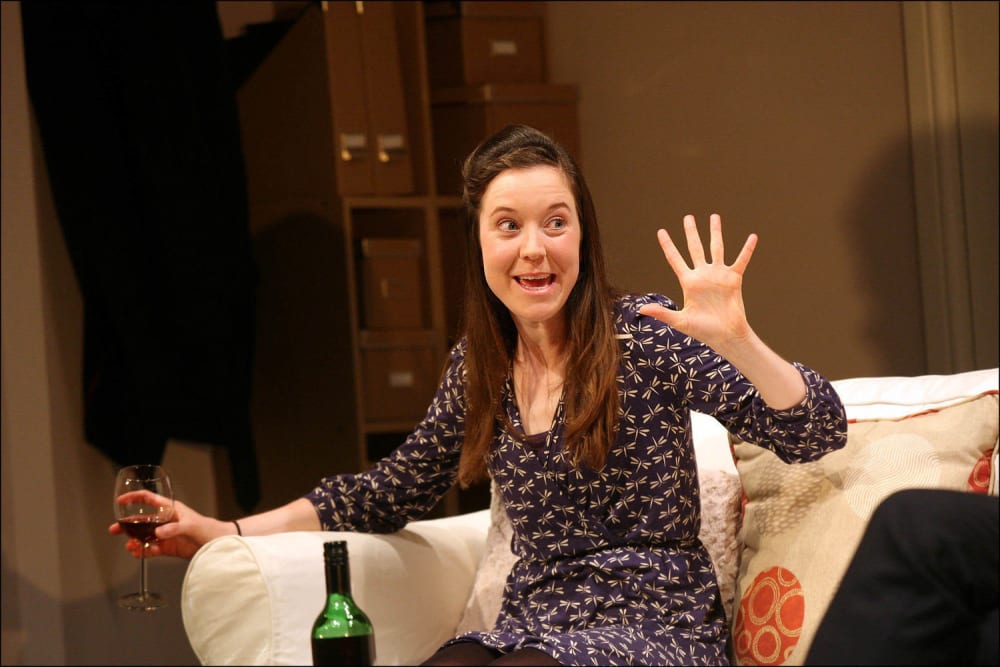 Nellie is a fiction editor who lives in a 32nd floor, one-room apartment despite the fact that she has inherited her mother's much larger flat.
Her married elder sister, Janet, who is always trying to set her up with a guy (and she has a new one in mind) can't understand why she doesn't live there. It's a place she remembers where their writer mom used to be actively social. But Nellie doesn't need a boy friend—she has got one. He turns up early just as her sister is expected to drop in for a drink. Nellie decides they can't meet and Jack must leave but he has just popped into the bathroom when Janet arrives and she needs a pee.
Miraculously she doesn't see Jack. When Janet has gone and he emerges he claims he laid down in the bath behind the shower curtain. Jack might like to formalise their relationship but Nellie doesn't, she like things as they are having "better sex more often than most married people".
Out in the suburbs, Janet and her husband Frank visit their friend Leonard, still living around crated furniture months after he moved in. He's the guy they want to set up with Nellie. They don't know much about him but discover he earns his living as a ghost writer. What they don't know is that as soon as they leave, his secret girl friend pops out from upstairs. In their own minds, both Nellie and Frank think they have got the partner to answer all their dreams. That perhaps is not surprising for that is where and what these lovers are.
When, in real life, Nellie does encounter Leonard, they do hit it off so that the second act shows the sibling rivalry shifting and Janet being jealous. Shane Attwooll, as Frank, handles a scene with his wife (Georgia Mackenzie) particularly effectively.
Samuel James plays both Jack and Leonard, making a real distinction between real and imaginary partner suggesting those little deficiencies in a real man you love with whom you learn to live and forceful character traits that might send you running in real life but find fun in a lover whose actions you always control. Amy McAllister makes the real and the fantasy Nellie subtly different too, but both charming in their own way.
Bruce Guthrie's direction keeps things light-hearted but brings out an awareness of the difference between what you might think you want and what you would actually go for, the up and down patterns of sibling relationships and between couples. Emma Bailey's set literally expands from a tiny studio apartment to fill the whole stage and Guthrie wittily overlaps the changes with the action and even adds a twirl to the moving of furniture.
This gentle comedy ensures upbeat endings for everyone: the youngsters together, Frank is reassured that "there is nothing wrong with your endowment" and even the imaginary characters find happiness.
Reviewer: Howard Loxton