The Marvellous Adventures of Mary Seacole
Cleo Sylvestre and Judith Paris
The So & So Arts Club
The Theatre Room
–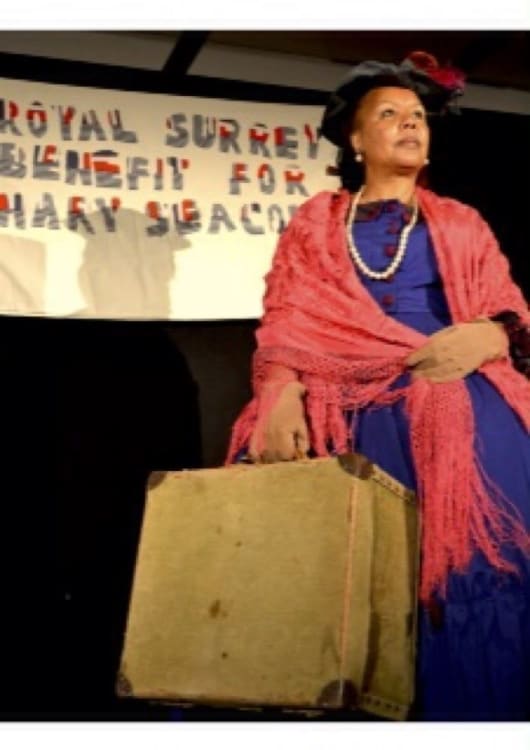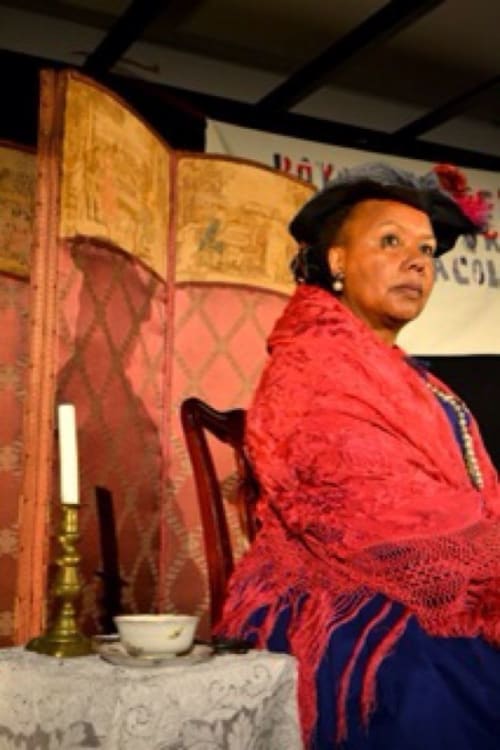 In 2013, the British government was surprised at the huge campaign against its plans to remove from the National Curriculum Mary Seacole, the nineteenth century black woman seen helping soldiers on the battlefield of the Crimea. They shouldn't have been. Too many people had already fought to have her remarkable story remembered for it to be again forgotten.
Drawing almost entirely on Mary's own words, Cleo Sylvestre's and Judith Paris's play The Marvellous Adventures of Mary Seacole helps us understand her significance.
This one-woman performance opens with the 1857 benefit at the Royal Surrey Gardens intended to raise financial support for Mary from a grateful public. Arriving on stage in bright clothes, Cleo Sylvestre is warmly engaging as Mary Seacole telling the story of her life.
She describes learning the value of leaves and herbs as a child walking in the forest with her mother. Their home was used by soldiers recovering from their wounds and by the age of twelve Mary was helping to take care of patients.
This experience gave her the confidence to later respond practically to the cholera outbreak in the Panama where she gained a reputation for successfully treating people.
The gratitude of at least one American unfortunately was tinged with racism. In his speech of thanks, he spoke about the colour of her skin, leading her to respond with the words, "I will drink to you and the general reformation of American manners."
However, the events which were to bring her name to the attention of the newspaper reading public took place in 1855 in Crimea.
The army's incompetence in the Crimean war caused unnecessary deaths and massive suffering among the wounded. The scandal led to the government being forced to send a contingent of nurses to the Crimea.
Despite having medical references testifying to her care of the injured, Mary Seacole's request to be part of the group was turned down by the War Office and the group's leader, Florence Nightingale. She recalls crying in the cold street and wondering if their reason was that she had a "somewhat duskier skin than theirs?"
Refusing to accept this as the end of the matter, she used her own resources to get to the battlefield of the Crimea where she tended the injured. In contrast, the nurses group was based over three hundred miles away.
It was this work that earned her the praise of the Times war correspondent who referred to her as a "successful physician, who doctors and cures all manner of men with extraordinary success."
Cleo Sylvestre gives a fine, gentle performance of a fascinating story that is both entertaining and important.
Reviewer: Keith Mckenna