The Memory of Water
Shelagh Stephenson
Hampstead Theatre
–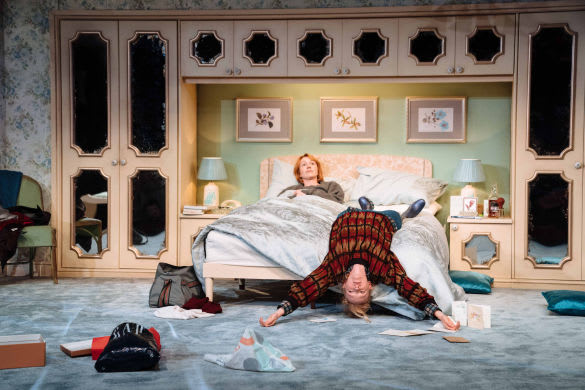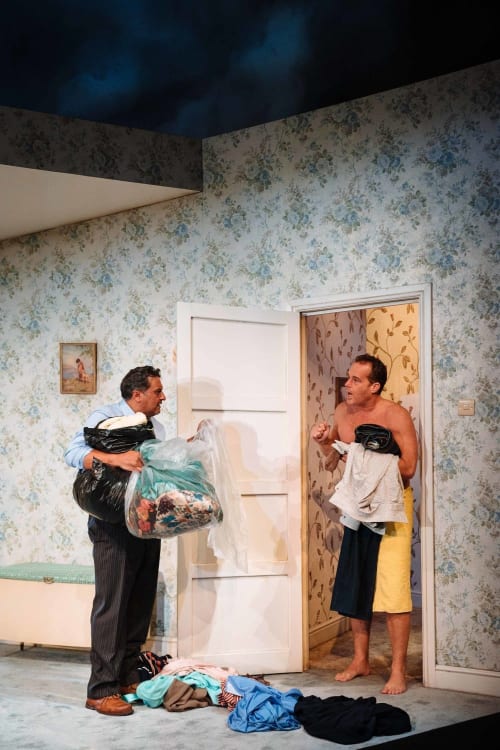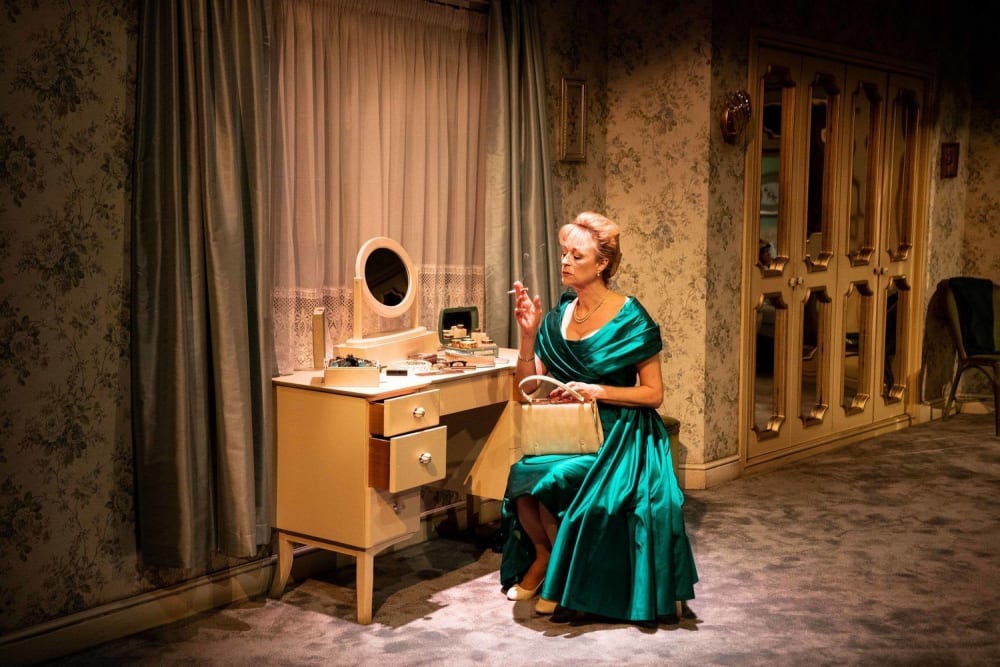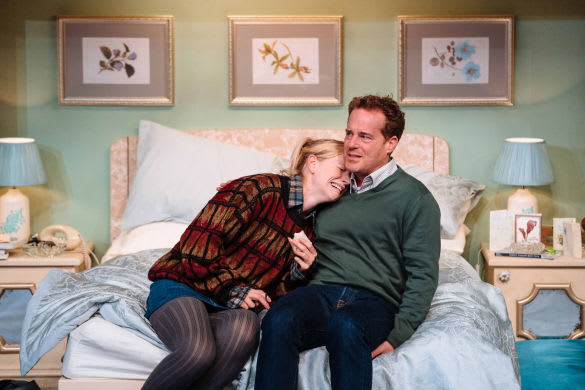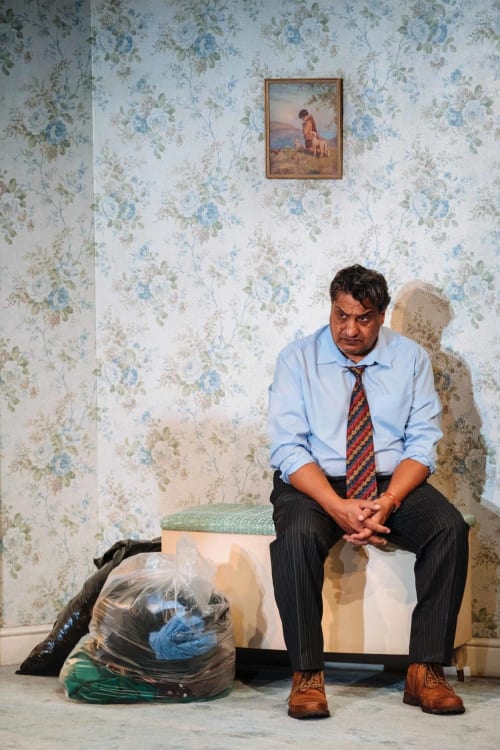 Terry Johnson's première production of this play at Hampstead in 1996 won an Olivier and now gets a revival as part of the theatre's "Originals" season. Shelagh Stephenson presents us with three sisters coming together in their family home for their mother's funeral. It is a comedy in which familial affection keeps succumbing to sibling bickering, but along with the laughs it trails some serious issues.
There is memory, of course, and its fallibility. "I was there," says one sister, but another remembers it differently. What about memories of what was only imagined? Their mother had Alzheimer's, her memory falling away like the land her house was built on as the sea encroaches. Then there is the titular theory proposed by researchers in homeopathy that water retains the beneficial effect even when all trace of the curative element has been extracted, a persistent memory.
Eldest sister Teresa (Lucy Black) is the one lumbered with responsibilities she resents, she looked after their mother and made the funeral arrangements. She runs an export business with stolid husband Frank (Kulvinder Ghir). Nervy and on edge, she becomes frantic when resorting to "rescue remedy" whisky she isn't supposed to touch. Mary (Laura Rogers) is a neurologist, worried about a patient with amnesia and about what's going on with her married boyfriend, fellow medic Mike (Adam James). She has back-stories to uncover. Oddball youngest sister Catherine (Carolina Main) thinks she was unwanted, was made to feel inadequate, and is dumped in a phone call by the latest in her long line of boyfriends.
Sibling jealousies and rivalries are played out and relations with their men is another strand, they way we present ourselves to match what is wanted or expected.
Dead mother Vi appears as a ghost or in Mary's mind. "I can't seem to get the hang of any of you," she tells her. The generation gap seems especially awkward between mother and daughters. They share hilarious memories of her as they go through her wardrobes and dress up, simultaneously hysterically funny and revealing. These are daughters who live in a different world from their mother's.
Alice Hamilton's direction can change gear in a heartbeat but mostly drives a fast pace and it gets performances from all the cast that give it an instant reality and vitality, but is this all happening in a real world or one fabricated from memory?
It all takes place in mother Vi's bedroom; why are they in this room of the house? Was it as huge as this one or is that how it seemed when they were little? Did she really have all these multiple mirrored wardrobes packed with such extravagant dresses? And pressing down over it all, designer Anna Reid presents a sky full of lowering dark clouds. Have Mike and Frank really arrived after such horrendous journeys and does the funeral director really have a plastic hand?
How much can you trust a memory? But these memories are laugh-packed as well as being occasionally painful.
Reviewer: Howard Loxton