The Merry Widow
Music by Franz Léhar, libretto by Victor Léon and Leo Stein (translated and adapted by Kit Hesketh-Harvey)
Opera North
The Lowry
–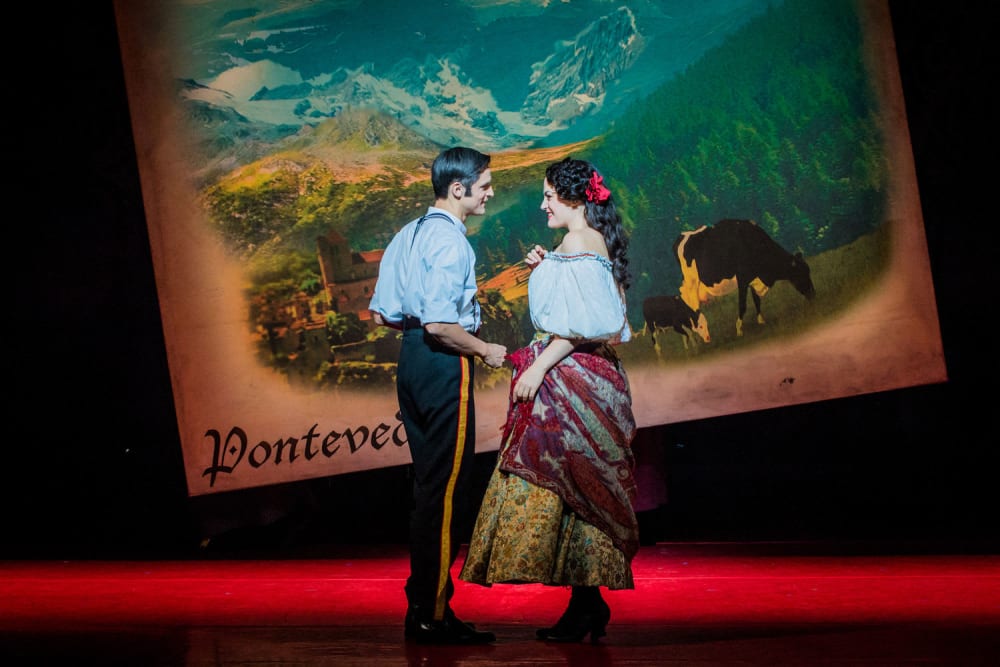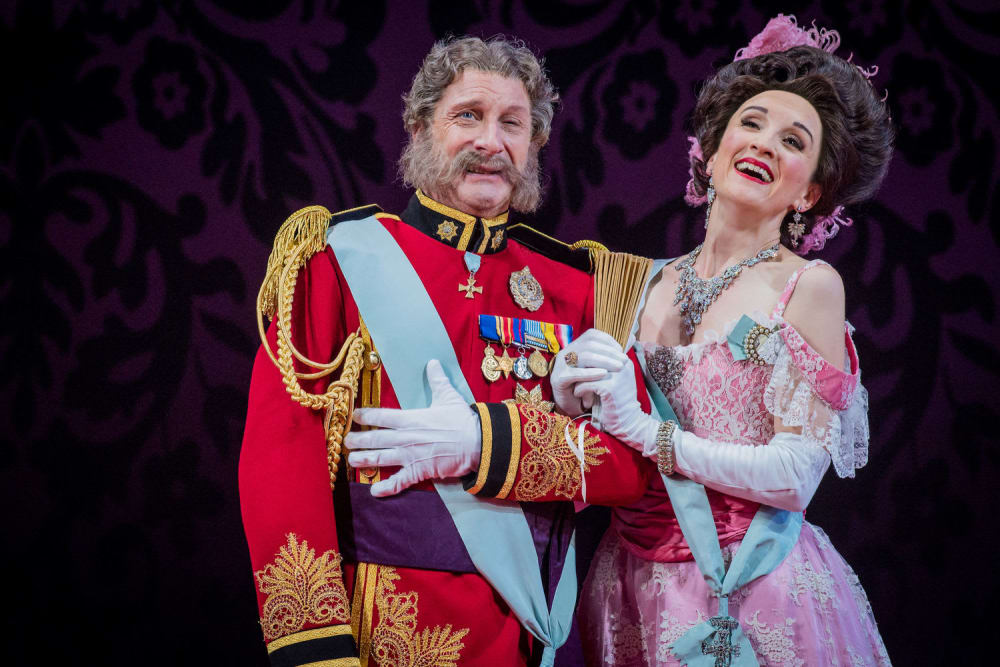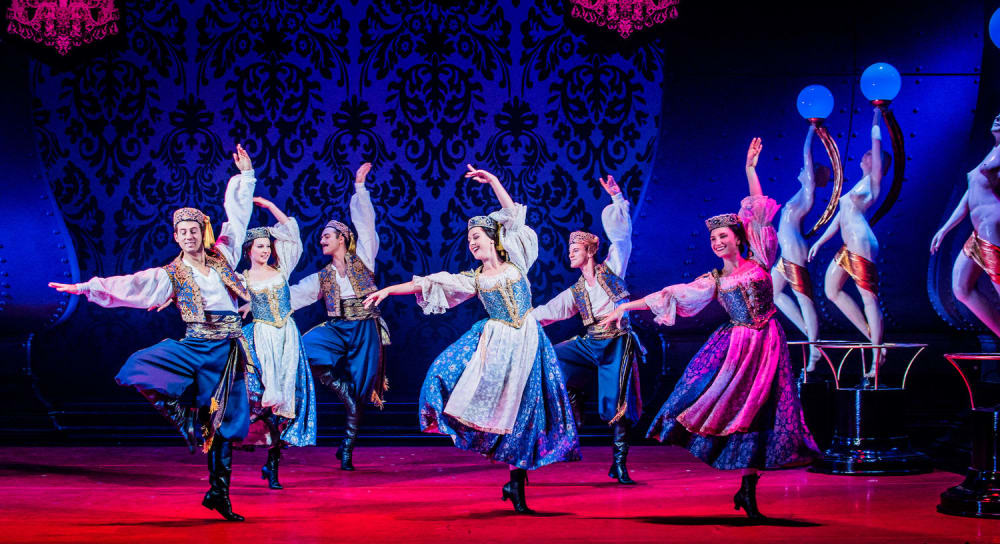 Some might feel that Viennese operetta has long since had its day and is now best confined to the brief extracts that regularly feature in the New Year's Day concert from the Austria Musikverein. For myself, the nostalgic aspect of Léhar's The Merry Widow stretches back to childhood. My grandmother regularly sang snatches of its most famous tunes. Nostalgia may play a part for other members of this audience, too, some of whom look old enough to have attended the première in 1905.
We are in Paris, in the embassy of Pontevedro (a small—mythical—central European country: think Ruritania). The elements of farce are rapidly established. All the ladies of the embassy seem to be embroiled with young French lovers. A beautiful young widow, Hanna Glawari, is about to be received as guest of honour, and the men are falling over themselves to win her favour. She is worth a small fortune.
Unaware that his own wife, Valencienne (a former chorus girl), is having regular trysts with the charming Camille de Rouillon, Ambassador Baron Zeta has affairs of the state in mind. His little homeland is on the brink of bankruptcy. Unknown to her, Hanna the 'merry widow' holds the fate of her country in her hands. The fortune she was bequeathed by her late husband (20 billion) will keep Pontevedro solvent—but only if the money remains in the country's bank vaults. By law, should Hanna remarry to a foreigner (a Frenchman, for example), her vast wealth will transfer to him and be stored in the nation of his birth.
Baron Zeta's plan is for his godson, the dashing Danilo, to sweep Hanna off her feet, marry her, and thus secure the fatherland's economy. One hurdle here is that Danilo has recently become a dissolute drunk, frittering away time and money at the notorious restaurant / club / brothel known as Maxim's. Danilo is doing this in a forlorn attempt to forget his lost love. Herein lies the second hurdle. Hanna Glawari is that lost love, and now, so it seems, she and Danilo detest one another in equal measure. Or do they...?
The production takes a little while to get fully into its stride. Early on, only Kit Hesketh-Harvey's irrepressibly witty adaptation of the libretto keeps it afloat. "It isn't my anatomy, it isn't my panache/ what's leading you to flatter me is barrel-loads of cash," sings the worldly-wise Hanna to her army of suitors.
As the evening proceeds however, Giles Havergal's direction (along with exhuberant choreography by Stuart Hopps) takes hold of a tireless cast and, as ever, Opera North's marvellous chorus (chorus master, Oliver Rundell), and the experience becomes increasingly delightful. (Tim Claydon, credited both as associate director and choreographer, clearly deserves a namecheck here, too).
The original librettists (Victor Léon and Leo Stein) developed the 'second couple' (standard fare for the operetta) into a fraught love triangle. There is certainly humour in the to-ing and fro-ing over Valencienne's missing fan, but we are also party to the sincerity of the feelings she and Camille have for each other and, as matters come to a head, we see that her bond with the Ambassador, her husband, is not one of mere convenience. Social issues—fidelity, double standards, the "dangers" of women controlling their own finances—are also covered with a heavy dollop of irony and mirth.
Can Danilo overcome his family's prejudice against marriage? Can Hanna forgive him for deserting her, first time around? Can Pontevedro be saved? I don't imagine it will take a 'spoiler' for you to work out the answers, but the joy is in the journey not the "surprise".
Geoffrey Dolton gives a heart-warming performance as Baron Zeta and, as Valencienne, Gillene Butterfield (standing in for Amy Freston) lets us see how she might win the hearts of two good men. Quirijn de Lang is suave, smart, dissolute and devoted in appropriate measure as Danilo. Rightly though, the evening belongs to Katie Bird, who gives Hanna a strong "country girl's" voice and a personality as large as her considerable fortune. A merry widow, indeed.
Martin André conducts with a smile on his face and the crowd leaves in much jollier shape than when they arrived. Long live Pontevedro!
Reviewer: Martin Thomasson