The Merry Widow
Music by Franz Lehár, book and lyrics by Victor Léon and Leo Stein. English translation by Kit Hesketh-Harvey
Opera North
Theatre Royal, Newcastle
–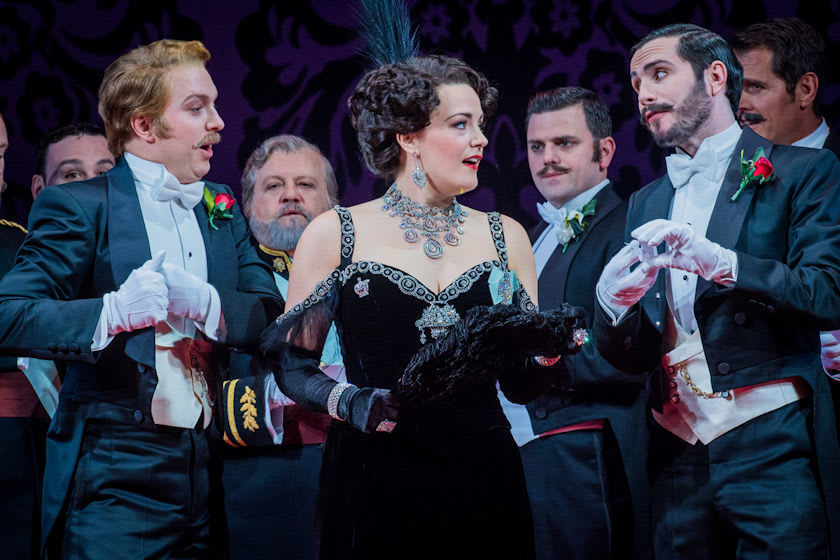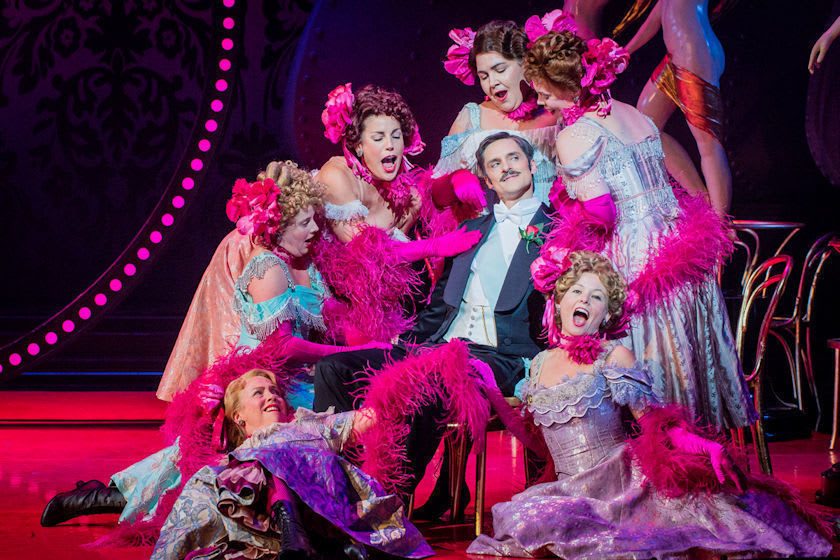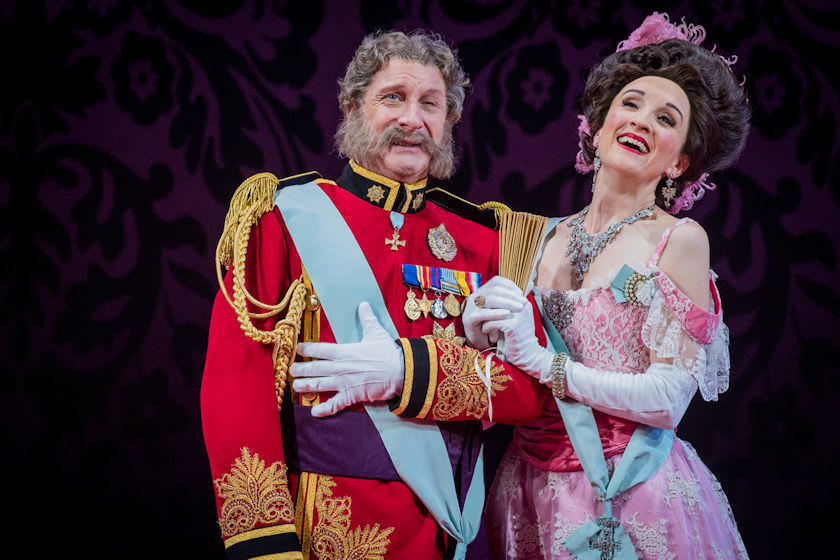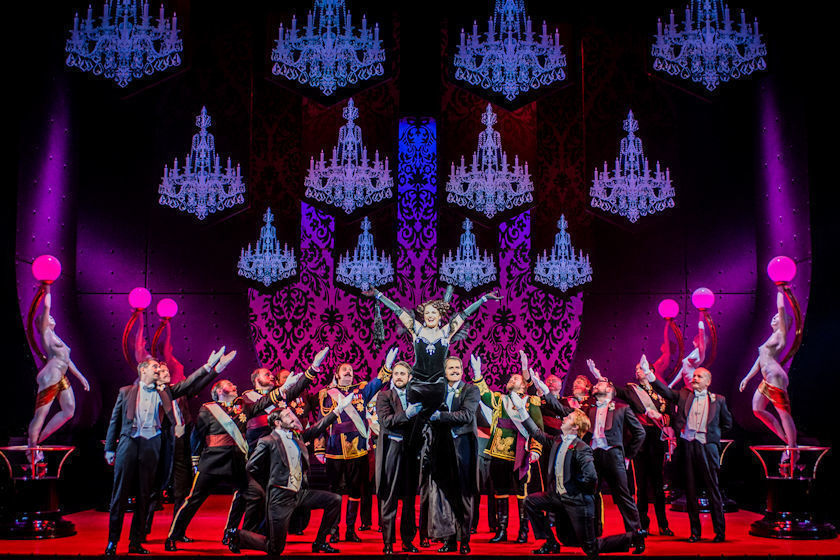 The Merry Widow has always reminded me of Jane Austen's description of Pride and Prejudice—"light and bright and sparkling." It's frothy, romantic and, above all, fun and this revival of Giles Havergal's 2010 production ticks all these boxes.
Best known as one of the legendary "triumvirate" which led the Citizens Theatre (the 'Citz') in Glasgow from 1969 to 2003, he has a real flair for the comic—his stage adaptation of Graham Greene's Travels with My Aunt reached the West End (where it won an Olivier Award) and off-Broadway.
It is this comic flair which comes to the fore here as another triumvirate—Havergal, translator Kit Hesketh-Harvey and choreographer Stuart Hopps—combine their talents to keep us laughing, especially in (the combined) acts 2 and 3, leading to great cheers from the audience at the curtain call.
Central to the comedy is Quirijn de Lang's Danilo Danilovitch who, with his tall, slim figure, his moustache and his physicality, reminded me irresistibly of John Cleese! His characterisation is spot on, his portrayal of the man's conflicted emotions totally convincing and—this hardly needs saying—he sings beautifully.
The object of his desire, a desire which he tries to conceal even from himself, is the Merry Widow herself, the Countess Hanna Glawari, played in Newcastle and for most of the run (although not appearing in the production photos) by Katie Bird. This is a Hanna who is very much aware of the power she has—and doesn't she love it! She may be a tease but she knows what she wants, but it has to be on her terms.
Her exchanges (and duets) with Danilo are a joy and the almost confrontation in the "Viljalied" was beautifully handled (although it has to be said that the new translation of the chorus came as a bit of a shock to those of us who are used to Vilja the "Witch of the Wood").
The second plot, the clandestine affair between the Baroness Valencienne Zeta and Camillle de Rosillon, also provides much comedy as the Parisienne ex-chorus girl (played with great zest by Amy Freston) leaves her poor lover (played by Nicholas Watts) in a whirl of confusion with her teasing.
Standing between the two plots is Baron Mirko Zeta, Valencienne's deceived husband, the almost archetypal put-upon Ruritanian aristocrat found in all operetta (he could step into almost any G&S and not be out of place). Here he is played with great gusto by Geoffrey Dolton.
And in this production, the Opera North Chorus do get a chance to show what they can do, particularly the can-can girls from Maxim's who were obviously thoroughly enjoying what their appearance and kept the audience in howls of laughter.
The fin-de-siècle set (Leslie Travers) is gorgeous and the costumes (by the same hand) sumptuous.
Comic, light, frothy, romantic but also a bit debauched (oh yes, every woman seems to have a lover), very fin-de-siècle. The basis of the plot, the need to keep Hanna's money in Pontevedria—now there's a Ruritanian name if ever there was one!—is flimsy to say the least but this is operetta; it's not meant to be taken seriously but just to be enjoyed.
It was!
Reviewer: Peter Lathan