The Midnight Bell
Devised and directed by Matthew Bourne, choreography by Matthew Bourne and Company
New Adventures
Curve Theatre, Leicester
–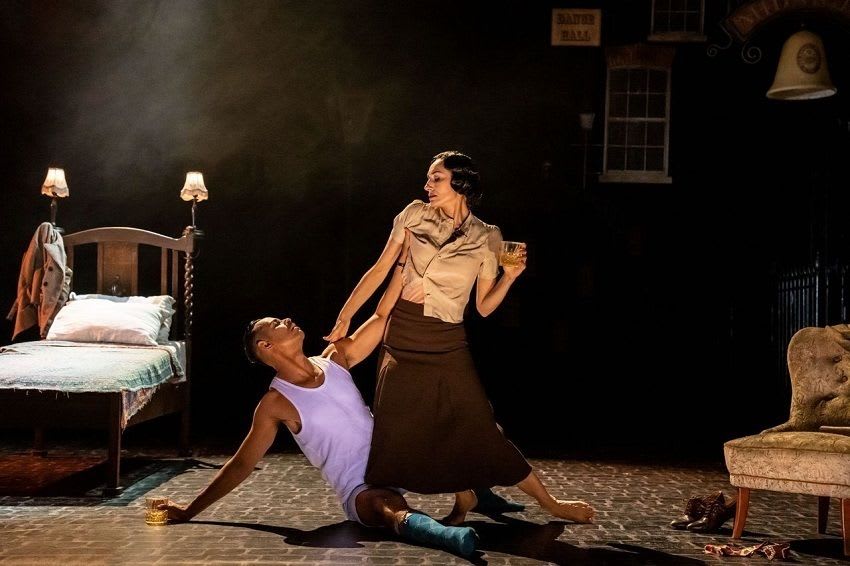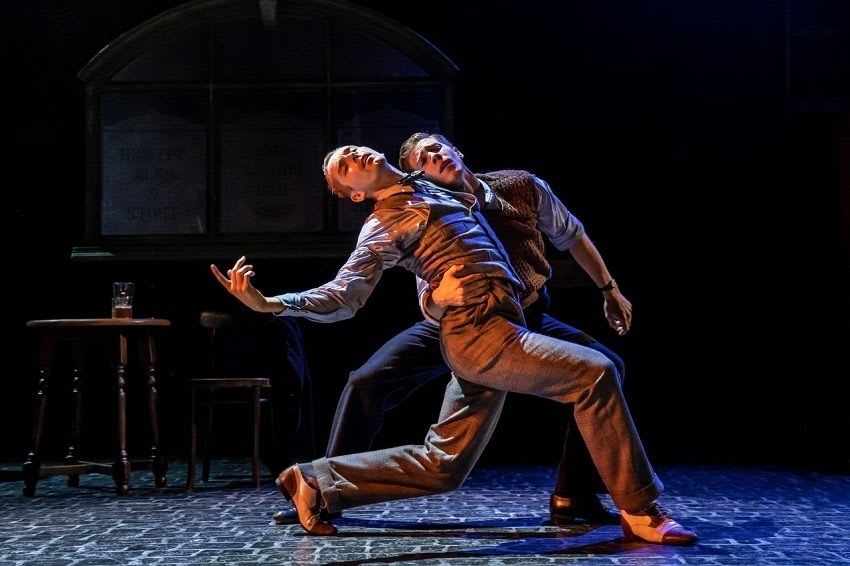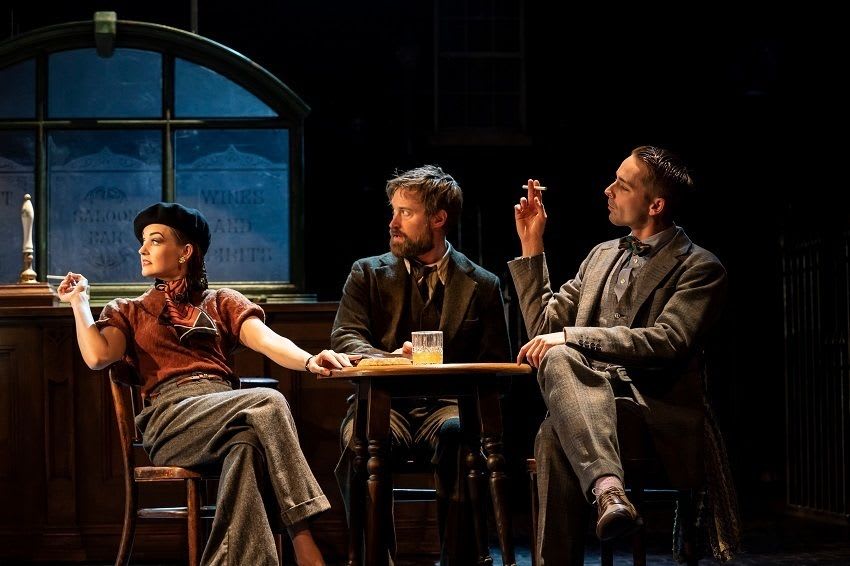 Love, longing and loneliness in the backstreets of London are the setting for The Midnight Bell, Sir Matthew Bourne and his New Adventures company's latest production.
This is Bourne's first fully devised work since Play Without Words in 2001 and is based on the novels of early 20th-century writer Patrick Hamilton (whose play Rope became part of the Hitchcock pantheon).
This production is rich in atmosphere and mood. Fog circles around the dark chimneys of Soho. Trains rumble by, dogs barking, footsteps. We meet the ten regulars at The Midnight Bell pub, almost always a cigarette and drink in hand, battling their own demons but seeking to satisfy their needs with others. Life is lit dimly here.
Short descriptions in the programme for each character provide helpful clues in the storytelling, although the masterful choreography and huge skill of the dancers reveal so much: a prim, restrained Miss Roach (Michela Meazza), seduced and robbed by Ernest Ralph Gorse, "a cad" (Glenn Graham). Barmaid Ella (Bryony Harrison), in love with Bob (Paris Fitzpatrick) but pursued by the older, persistent gentleman Mr Eccles (Reece Causton).
The duets between "West End chorus boy" Albert (Liam Mower) and Frank (Andrew Monaghan) have much to explore, with humour as well as longing, denial and forbidden love.
Schizophrenic George Harvey Bone (Richard Winsor, a controlled knot of torment and pain) is tormented by his relationship with Netta Longdon (Daisy May Kemp), an out-of-work actress, but also lusts after Jenny Maple, "a young prostitute", as does Bob.
There is much to take in with movement and stories unfolding, both as the main focus and at the fringes of the spotlight, lurking in the shadows. Seamless transitions from pub to street to club, dancing either as duo, trio or more, these rather sad individuals seek contact and connection. The most intimate relationships are formed in the opening sequences, as each character appears to perform a love duet with their drink, caressing and clutching onto their source of comfort. This is a world marinating in booze, and unsurprising, with Hamilton known as a "connoisseur of alcoholic behaviour".
Bourne assembles his regular creative collaborators and again, their collective might evokes time, place and atmosphere perfectly.
Paule Constable's lighting design conjures the smoky, dark haze of the pub, peachy tones at dawn and the silvery grey of twilight. Lez Brotherston's set suggests much with apparently little: Soho streets with rows of windows, a Lyons Tea Room, the top of a red telephone box. We move to Fitzroy Gardens with lamp post and bench, a glimpse of luxury with hints of velvet in the members' club. Sound design by Paul Groothius combined with Terry Davies's score is plaintive and haunting. Cole Porter's "What is This Thing Called Love" fragments into a repeated, echoing refrain, underlining the sense of desperation.
Songs of the era are sometimes lip-synced by the company; this may not be to everyone's taste and doesn't move the storytelling forward particularly. It is however a useful device, and to me feels sometimes playful, sometimes ironic but not a distraction.
The Midnight Bell allows the audience to fill in their own interpretations and versions of the narrative. Rich in detail and emotion, this is another Bourne classic, although this time eschewing glamour and fairy tale for a poignant examination of the grimier side of life.
Reviewer: Sally Jack