The Mighty Walzer
Howard Jacobson, adapted by Simon Bent
Royal Exchange Theatre
Royal Exchange Theatre, Manchester
–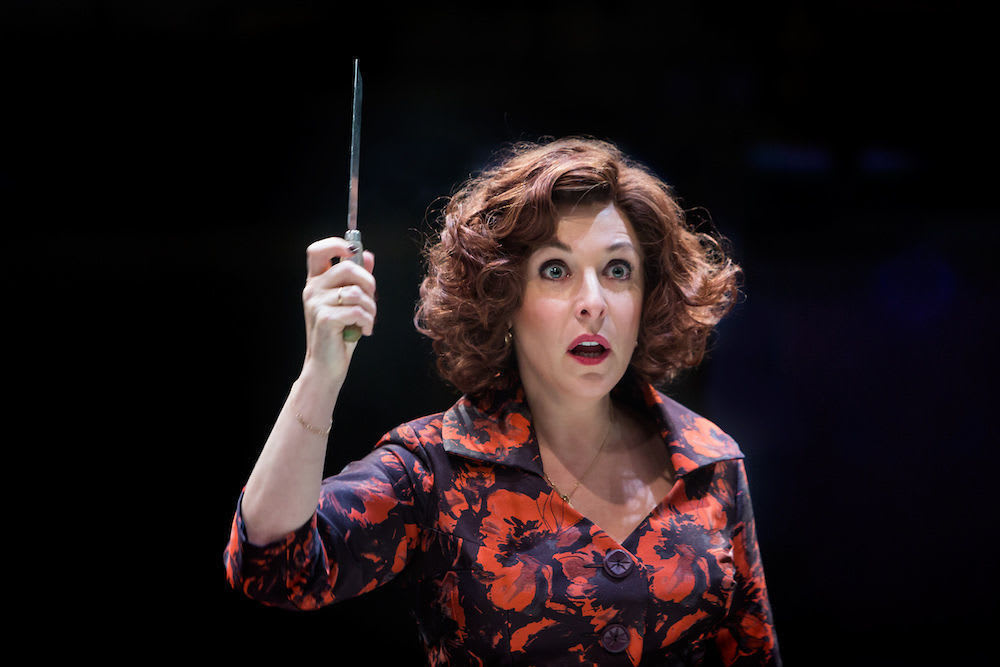 Howard Jacobson's 1999 comic novel has a few strong autobiographical elements: like Jacobson, Oliver Walzer (Elliot Levey) is a shy Jewish boy growing up in Prestwich, Manchester in the 1950s whose father sells goods out of the back of a van and who seeks refuge in table tennis.
Walzer's parents have completely different outlooks on life and how their son should behave in order to succeed. Joel Walzer (Jonathan Tafler) believes in taking chances, selling himself, going out to grab what he wants, whereas Sadie Walzer (Tracy-Ann Oberman) believes Oliver should keep his head down, not draw attention to himself and not expect to get much from life—when he gets a telegram to say he has been accepted at Cambridge, she tells him it must be an administrative error.
Like The Who's Tommy with pinball—although his problems are more social than physical or psychological—Oliver, when he is forced to join a youth club, shows a particular ability at table tennis, rising through the ranks of the local league players and finally finding friends who are fellow "nerds".
Simon Bent's adaptation gives Oliver a huge narrating role, telling the audience his story in a way that makes an adult re-enacting events from when he was eight years old look perfectly natural without him having to act like an eight-year-old. However other metatheatrical devices, such as making the characters aware that they are in a story and trying to change it, come across as affectations that contribute nothing to the play.
Levey pulls off the main stand-up role very well, drawing the audience in from the start and keeping their attention throughout. Oberman and Tafler make a wonderful duo as his parents, the former particularly spot-on with comic timing and delivery.
David Crellin appears at the club as the shady Gershom Finkel, a former professional table tennis player who left in dark circumstances and is now bitter and jealous of the new kid. Lily Sacofsky is fellow table tennis player and object of desire Lorna Peachley, whom Oliver wins and then loses. No one comes out of this story a winner.
There are lots of little quirky elements to the play, such as Sadie's sisters Dolly and Dora, both played by Ann Marcuson, whom Joel can't tell apart but is made to guess every time they meet. Before he gets his van, Joel drives a bus, and will often just take off in the bus by himself rather than stay at home with his family.
The cast is completed by Joe Coen as cool, trendy Sheeny Waxman and Daniel Abelson, Ilan Goodman and James Parris as Oliver's friends at the club.
Jonathan Humphreys's production is slick and funny. It may not be groundbreaking or hard-hitting in any way, but it's entertaining and fun throughout its two-hour running time.
Reviewer: David Chadderton