The Mikvah Project
Josh Azouz
Orange Tree Theatre
Orange Tree Theatre
–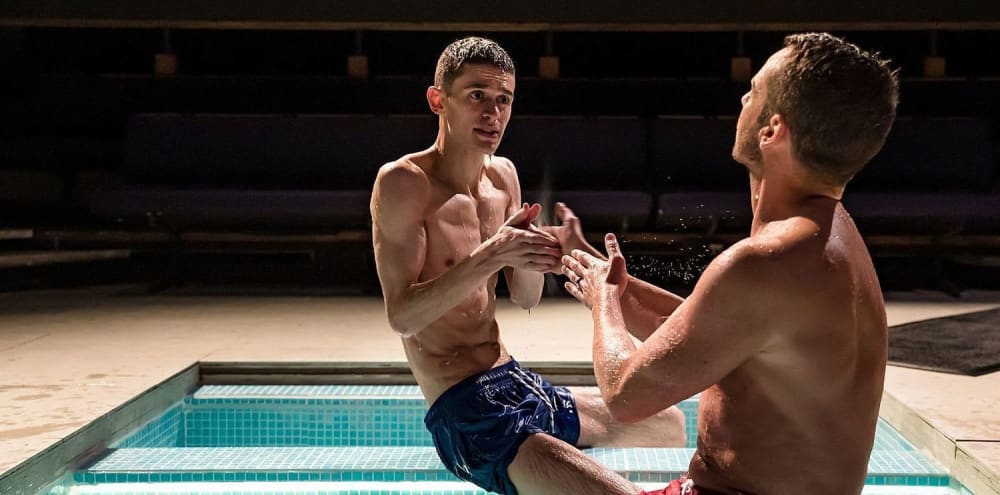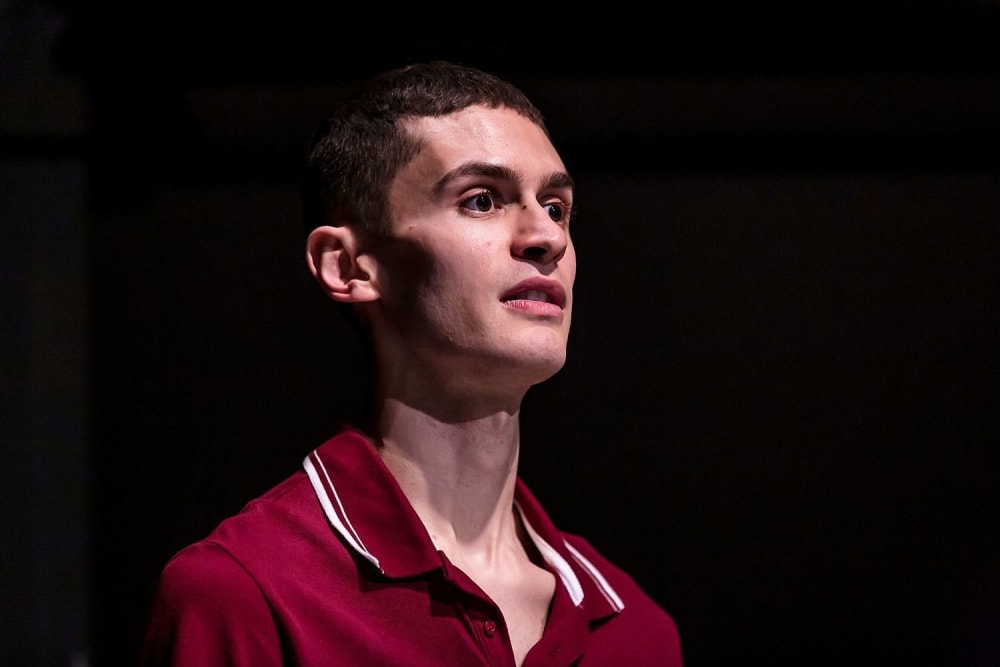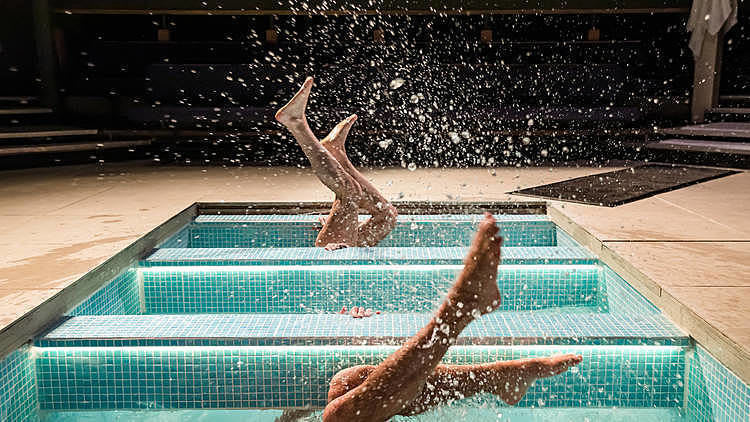 A mikvah is a pool used for a Jewish ritual of purification by total immersion. There are strict rules about its size and the water used and the kinds of forms pollution from which people and objects require such cleansing, some of them sexual.
It is there, in their mikvah, that Avi (37, married for seven years and trying for a baby) and Eitan (17, still at college) see each other on Fridays cleansing themselves before Shabbat. The play begins with Avi singing ritual verses before they remove the covering to reveal the blue-tiled pool.
As they prepare for immersion, Eitan is already admiring Avi's muscles, indulging in what he will later call an "eye-fuck", but when he makes a move to show what he's feeling, Avi recoils. However, on a later occasion when Eitan gets an erection underwater ("such things shouldn't happen to boys who adore Arsenal!"), Avi says it happened to him once.
As they chat about life, marriage, religion, it is clear that Eitan is in love with Avi, but what does the older man feel? This is a remarkable play that is both honest and accurate, though it ducks out of showing how Eitan gets Avi to take a break with him in Alicante while telling his wife it's a golf holiday.
Georgia Green's production is beautifully matched to the Orange Tree's in-the-round intimacy. Whatever the effect upon Eitan, here nudity up-close doesn't invite prurience. It is played with great sensitivity and moves easily between dialogue, thoughts and direct address. Josh Zaré's youthful, exuberant Eitan meets Alex Waldmann's more restrained Avi, sublimating feelings to fit with what he thinks expected of him. Avi tells Eitan it's a phase, to forget about it, but the youngster doesn't think he can do that.
This is 75 minutes of concentrated theatre that delivers a full evening's experience. It's a serious play full of laughter and one that you shouldn't miss.
Reviewer: Howard Loxton