The Mirror Crack'd
Rachel Wagstaff, based on The Mirror Crack'd from Side to Side by Agatha Christie
Original Theatre in association with JAS Theatricals
York Theatre Royal
–

Listing details and ticket info...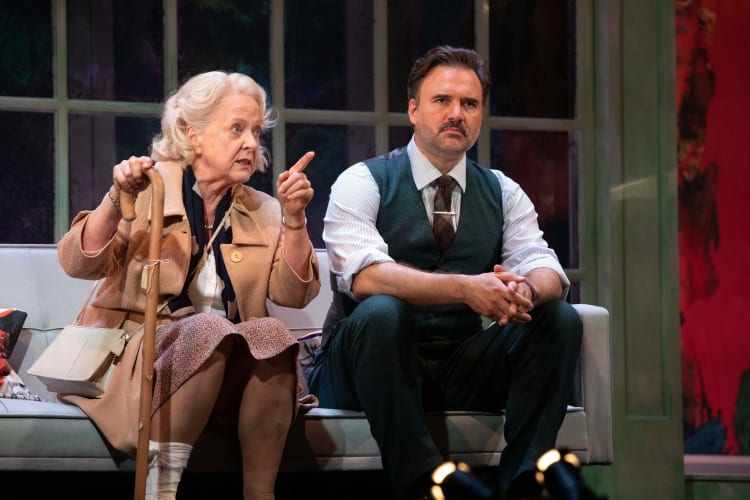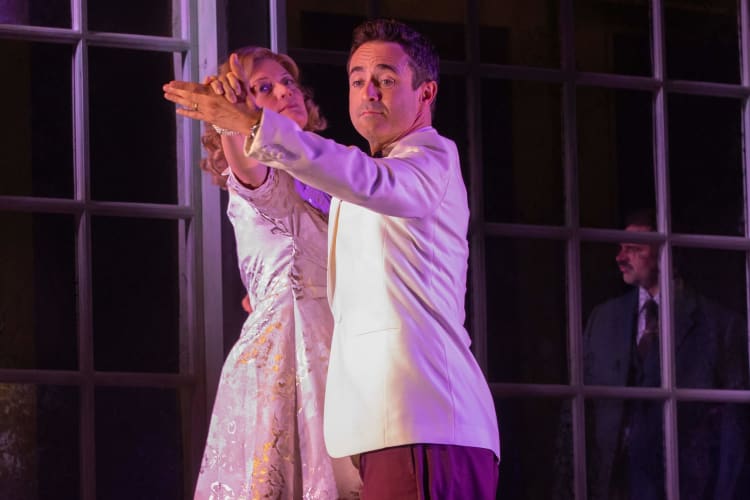 Much is made of the fact that Agatha Christie is the best-selling novelist of all time (outsold only by Shakespeare and the Bible), so it's easy to forget that she is also the world's most successful female playwright. The only thing that could prevent her indomitably popular play The Mousetrap from reaching its 70th year of continuous performance was COVID-19, which sadly forced the West End production to close between March 2020 and May 2021.
While the script for The Mirror Crack'd was not written by Christie herself, the playwright Rachel Wagstaff does a fine job of preserving the key elements of the 1962 novel. The Mirror Crack'd from Side to Side (to use the book's full title) may not be the best Miss Marple novel (that title belongs to either The Murder at the Vicarage or A Murder is Announced), but its pleasingly convoluted plot and colourful set of potential suspects make it a fun puzzle.
Miss Marple (Susie Blake) is convalescing at home with a broken ankle when she learns that a local woman, Heather Leigh (Jules Mevin), has been poisoned at a party held nearby. However, it soon becomes clear that the poisoned glass was intended for the American film star Marina Gregg (Sophie Ward) who has just moved to the village of Mary Mead after a long absence from the silver screen.
So who wanted to kill Marina? Did her film producer husband Jason Rudd (Joe McFadden) lose that loving feeling? Was her young co-star Lola Brewster (Chrystine Symone) sick of sharing the limelight? Did one of her faithful employees—Giuseppe (Lorenzo Martelli) or Ella (Sarah Lawrie)—grow tired of her incessant demands? Miss Marple had better figure it out quickly before the murderer strikes again.
Director Philip Franks does a fine job of keeping the storytelling clear and purposeful, even when the characters' reminiscences prompt flashback scenes which take place alongside characters situated in the present day. Whereas The Mousetrap is set in a single location, The Mirror Crack'd encompasses several, and the transitions between scenes are managed both swiftly and directly thanks to Adrian Linford's portable glass hallway structure.
Susie Blake is superb as Miss Marple, encouraging people to write her off as a doddery old woman before piercing their armour with her razor-sharp intellect. Equally splendid is Veronica Roberts as her friend and neighbour Dolly Bantry. Christie fans will know that Dolly appears in several of the Marple novels, and both actors manage to persuade you of their long relationship. For me, the highlight of the entire play did not relate to the central mystery, diverting as it was, but instead consisted of a scene in which the two women spoke about their lost loves.
Sophie Ward projects the stature of a faded film star, but Joe McFadden is given very little to do as her concerned husband. As Chief Inspector Craddock, Oliver Boot does a fine job of conveying the frustration of a man who is outperformed by an amateur sleuth. That being said, the character's near-constant fit of pique became somewhat vexing at times.
While The Mirror Crack'd doesn't match up to other Christie productions I've seen—most notably Lucy Bailey's site-specific staging of Witness for the Prosecution in London—it manages to offer audiences an enjoyable evening at the theatre. Furthermore, it is significantly better than the unfortunate 1980 film starring Angela Lansbury and Elizabeth Taylor.
Reviewer: James Ballands