The Morning After
Peter Quilter
Above the Stag
Above the Stag Theatre (Main House)
–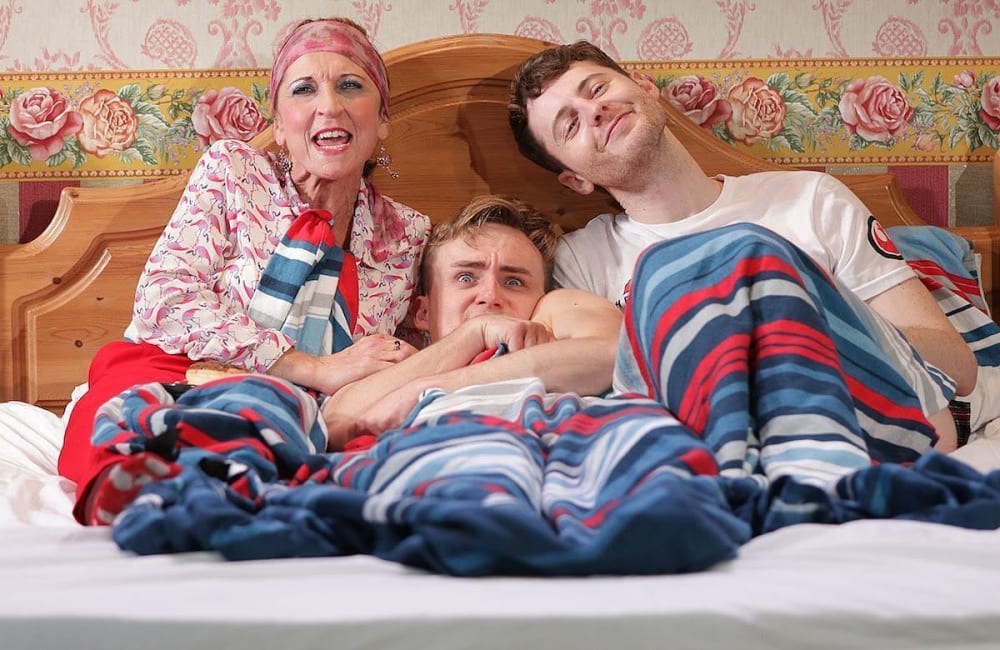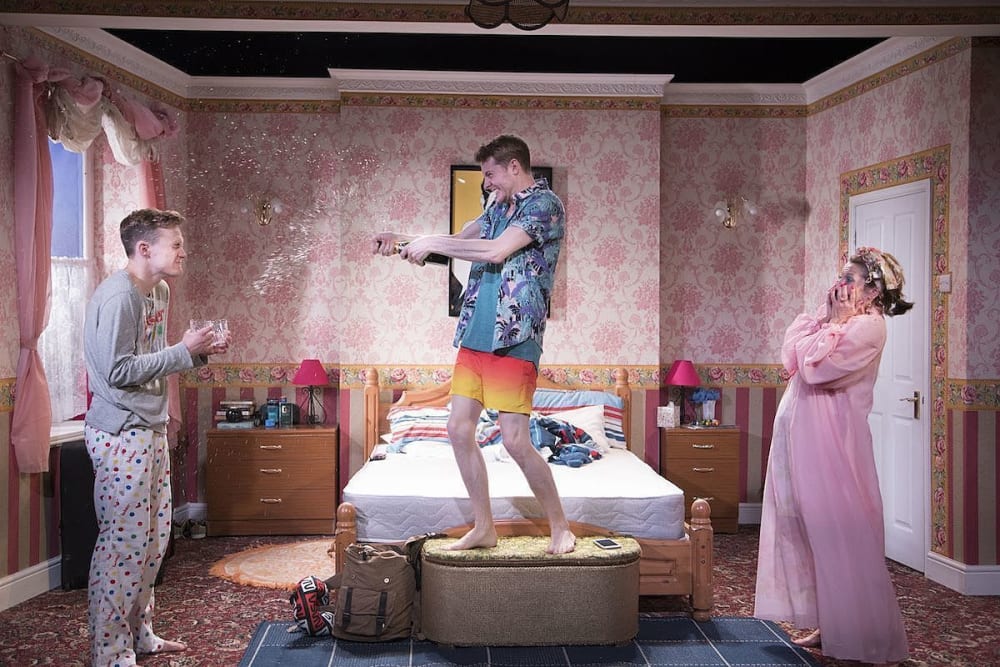 Have you ever woken up to find yourself in bed with someone who, if not entirely a stranger, you can't put a name to? That's what happens to a young man called Thomas (David Fenne) in what I'm tempted to call a bedroom farce but which, technically more correctly, the publicity describes as "a sunny comedy for winter… sweet, sexy and gloriously silly."
It is certainly silly, but in the best possible way of course.
The Morning After began a decade ago as a comedy about gay men but no one was rushing to produce it so it got rewritten with heterosexual characters, premièred in Bratislava and went on to success internationally. For this third version, getting its première in this production, it is back to a gay couple who wake up in bed with one of them not sure how he got there.
There's an even bigger shock when the door bursts open and the other guy's mother comes in to serve breakfast and then gets into bed with them. Barbara (Colleen Daley) take close (too close) interest in her son's love life but Adam (Chris Cahill) is used to it and coy Thomas overcomes his shyness as the story develops from meeting in a cinema queue to getting out mum's wedding dress.
Director Andrew Beckett lets this romp rip and there is lots of laughter and, when Matthew Lloyd Davies turns up as Adam's uncle Martin, things get even wilder. While the young lovers give performances that seem quite naturalistic, Mum and Uncle are outrageous and played to the hilt. Although the comedy is sometimes forced, it's still funny; the audience has already accepted a situation that isn't your typical household and its excesses just take it one stage further.
This is an audience pleaser that keeps a surprise under the bed right to the end. You might pick up a few tips about relationships but it doesn't have heavy points to make: it's a relaxing, silly night out—it's fun.
Reviewer: Howard Loxton