The Mortals in the House
Katharine Armitage
Tea Break Theatre
Gaskell House, Plymouth Grove, Manchester
–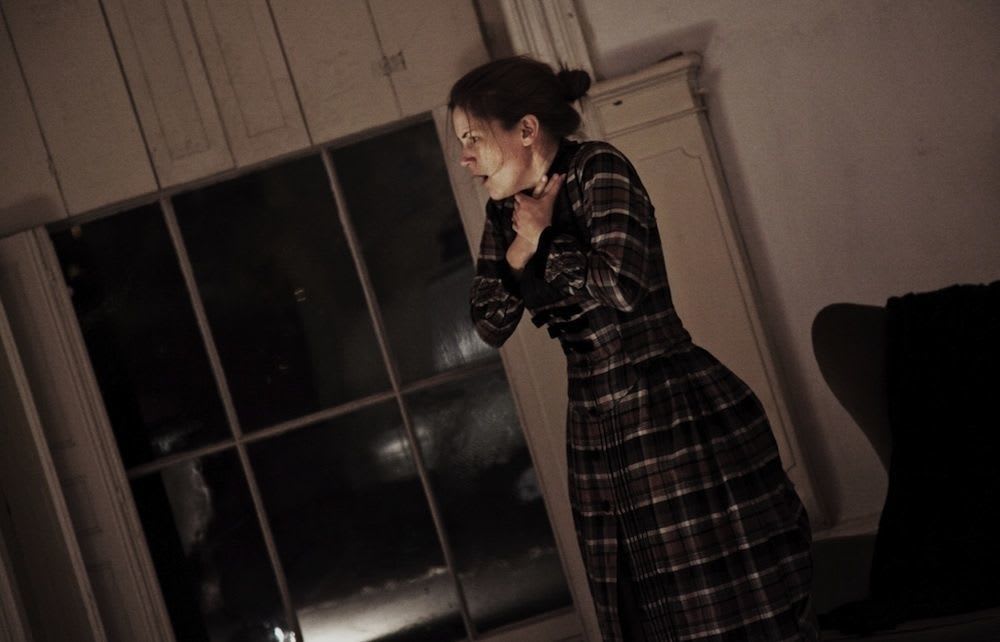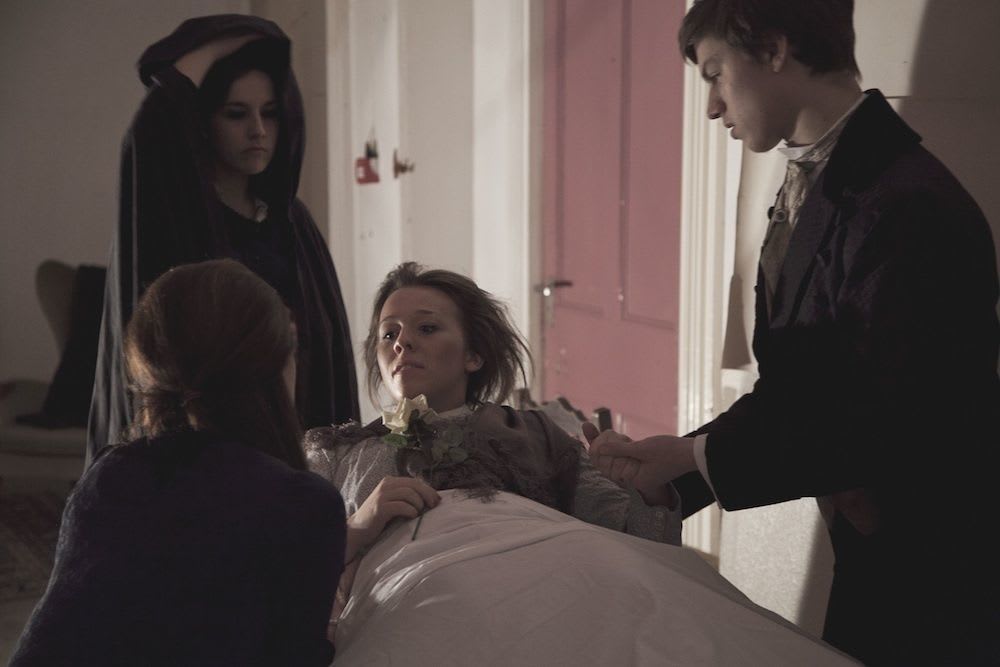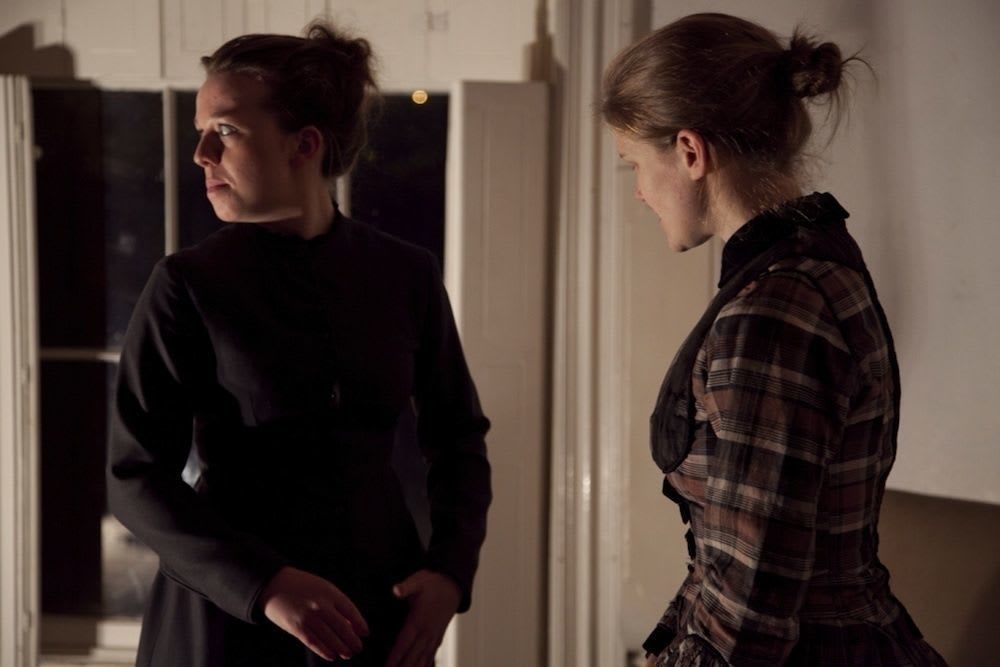 In the reign of Queen Victoria, when Manchester had plausible claims to being the most important city in the world, it was also home to one of the great writers of the age. Elizabeth Gaskell lived here, in Plymouth Grove, for fifteen years, until her death in 1865.
The façade of the Gaskell home having been recently restored, members of the Manchester Historic Building Trust (MHBT) and the Gaskell Society must be thrilled at the prospect of a total interior renovation (funded in large part from the Heritage Lottery Fund—£1.85m).
The renovation work, which will take two years, is scheduled to begin soon, and we are gathered tonight for one of the final events before the house closes.
We take our seats in the drawing room, set out lecture hall fashion, and are soon greeted by an enthusiastic young woman whose initially charming ineptitude is beginning to irritate when, to top it all off, the lights go and we are left in darkness as our 'Storyteller' fumbles to light her lantern.
When the lights go back up, she is not alone. Two young Victorians, the lovely but troubled Lucy (Lucy Peacock) and her suitor Henry (Alex Thomas), play out a scene while the Storyteller (in denial of this haunting) continues her lecture over the top of their dialogue, desperate to drown out these "voices in her head".
Thus we launch into "The Poor Clare", one of three ghost stories by Gaskell to be set before us this chilly November evening, by Tea Break Theatre.
Katharine Armitage's script has several neatly plotted moments, including replaying the initial scene without the Storyteller's attempts to block it out (which cleverly exploits the convention of hauntings as repeated events, in order to trigger parallel stories—one Gaskell's, the other Armitage's own). The Storyteller's dramatic journey functions as a link between the three pieces.
The audience pursue the narrative through the building (remember to wear comfortable shoes and clothes you don't mind getting a little dusty). This is a fascinating way to combine a last chance to tour a Victorian mansion in some state of decay with dramatic entertainment—it occasionally feels like both house and production are about to fall apart but, thankfully, neither does.
The final story, "The Old Nurse's Story", is the most chilling, as ghost stories involving children tend to be. The Storyteller is by now absorbed into the fabric of Gaskell's world, the boundary between her 21st century identity and her 19th century persona (Hester the nursemaid) becoming ever more blurred.
Here, every bump and bang takes on a creepier aspect. What is it that lurks behind the shuttered window, tapping insistently to be allowed entry? We pray that Hester will fight the temptation to open the shutters, yet we know in our hearts, she won't be able to resist...
Although the opening lecture element could be trimmed a little, Frances Paterson as first Storyteller then Hester, invests great energy in both roles—the show must go on, even if she fears she might be losing her mind. Lucy Peacock brings a still resignation to her namesake, most fitting for the doomed Victorian heroine. Alex Thomas persuades as the young Victorian gentleman, all decency and formality, whose resolve might not be quite so firm as he professes.
Other members of the cast perform ably, but special mention must be made of Helena Main as young Rosamond, who gives a committed and utterly convincing portrayal of an innocent child in mortal danger.
Original music by Richard Aaron Davies and arrangements by Jonathan Ainscough and Alex Thomas contribute to the atmosphere of the event. Whilst there are chills and frights tonight, there is more fun than fear in this production, but that's undoubtedly a choice well made.
Mulled wine after the show contributes laudably to the sense of a thoroughly pleasing ghostly experience. The atmospheric possibilities offered by the currently dilapidated house are admirably exploited.
If you are able, see Gaskell house in its current decrepit state and hold the memory for another visit, once it is fully restored.
Tea Break Theatre deserves an invitation to that reopening, two years from now. New decor with old hauntings might prove a winning combination.
Reviewer: Martin Thomasson