The Mousetrap
Agatha Christie
Sir Stephen Waley-Cohen and Adam Spiegel
Grand Opera House, York
–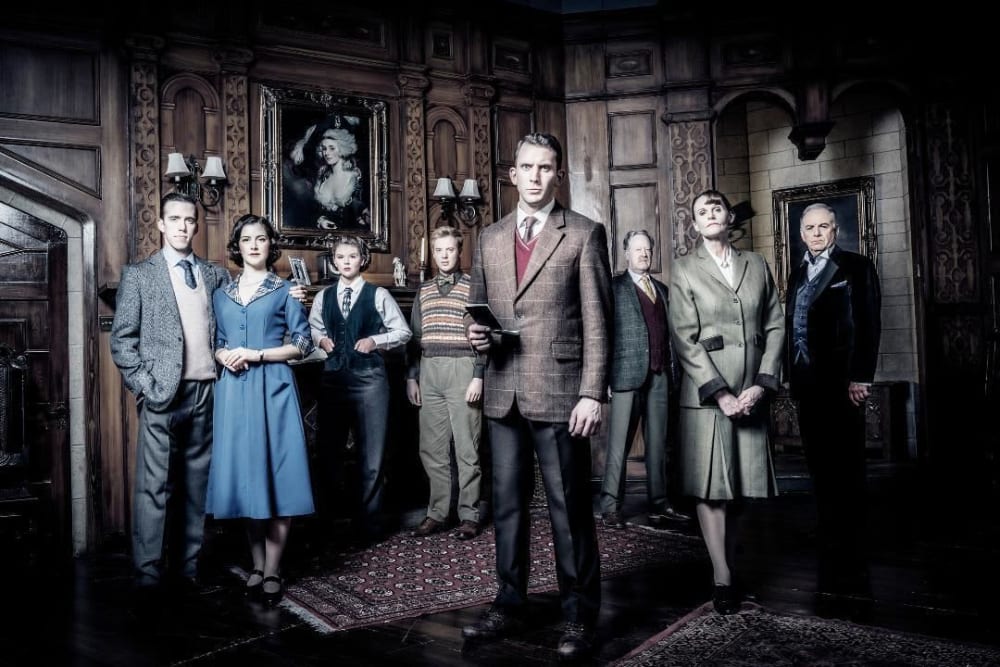 It's easy to criticise Agatha Christie. In her weakest mysteries, the characters are often two-dimensional cyphers and the plots are so ludicrously convoluted that—to quote the great Raymond Chandler—"only a half-wit could get it". At her best, however, in novels such as And Then There Were None (1939) and Five Little Pigs (1943), Christie has also demonstrated a genius for rococo storytelling, narrative suspense and psychological insight that leaves other crime writers trailing in her wake.
Love or loathe her, it's impossible to argue with Christie's extraordinary success. Not only is she the best-selling novelist in history with over 2 billion books sold, she is also the author of the longest-running play in history, The Mousetrap, which has been a permanent West End fixture since 1952.
The play's set-up—an isolated guest house in the countryside—is charmingly familiar. In the first act, the new owners of Monkswell Manor—Giles (Nick Biadon) and Mollie Ralston (Harriet Hare)—open their home to an assortment of oddball guests, including a hyperactive young architect, a permanently peeved harridan, and a gentleman of unknown origin who appears to be wearing make-up.
When Sergeant Trotter (Geoff Arnold) arrives, it soon becomes clear that one of the guests is responsible for a gruesome murder that has taken place offstage. Moreover, a notebook containing the words "Three Blind Mice" suggests that the killer has two more victims in mind. Trapped by a ferocious snowstorm, the detective must identify the culprit before he/she strikes again
I won't say any more because we were all sworn to secrecy at the end of the production—a lovely touch.
The Mousetrap doesn't represent Christie's best writing; it isn't a patch, for example, on Witness for the Prosecution (which can be seen at London County Hall). The play's continuing popularity has far more to do with its extraordinary longevity rather than its innate theatrical merits. That being said, I still enjoyed the play as there are just enough surprises and red herrings to keep the audience hooked.
Director Gareth Armstrong makes sure the action is played straight, despite the characters' old-fashioned fussiness (Mollie's obsession with dinner in the face of imminent homicide is highly amusing), and the set design successfully replicates the look of the original production.
The Mousetrap benefits from some lovely performances. Lewis Chandler steals every scene in which he appears as Christopher Wren, an outrageously camp architect with a gift for saying the wrong thing. Gwyneth Strong has enormous fun as the battle-axe Mrs Boyle and Saskia Vaigncourt-Strallen is suitably aloof as the mysterious Miss Casewell.
Nick Biadon and Harriet Hare are the epitome of a 1950s couple and Geoff Arnold gives a strong performance as the detective who arrives to upset their equilibrium. Completing the cast are John Griffiths as Major Metcalf, who skilfully encapsulates the plain-speaking gruffness of a retired army man, and David Alcock as Mr Paravicini, who is suitably sinister throughout.
While far from brilliant, The Mousetrap is nevertheless a good deal of fun.
Reviewer: James Ballands