The Mousetrap
Agatha Christie
Sir Stephen Waley-Cohen and Adam Spiegel
Manchester Opera House
–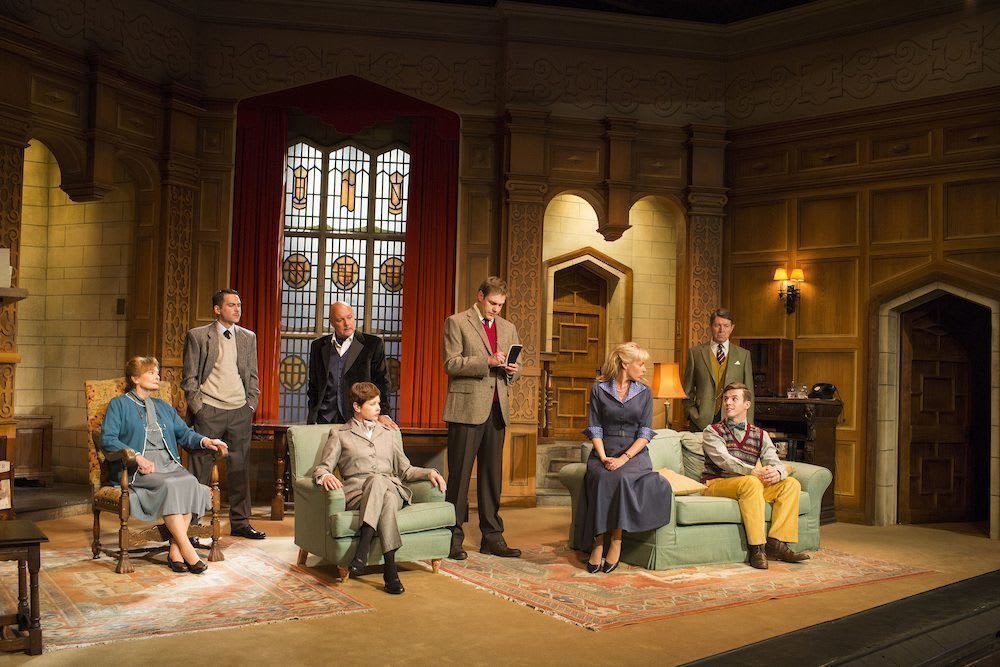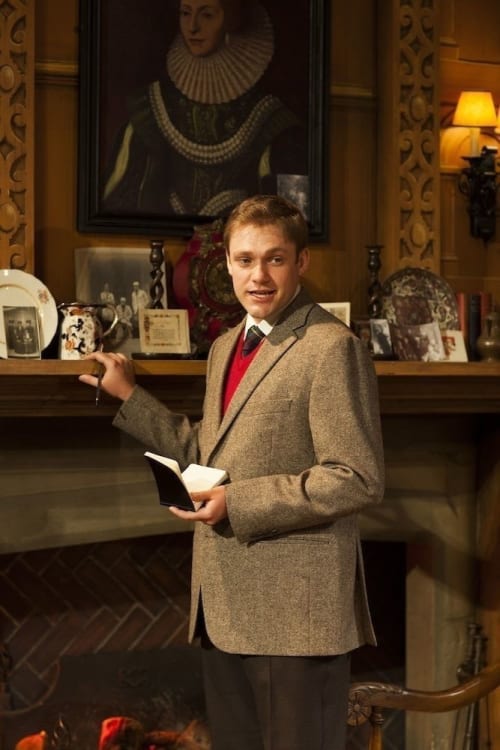 Agatha Christie's The Mousetrap on its Jubilee tour is, like Cæsar's wife and her Majesty the Queen, above suspicion and (almost) above criticism. So venerable is this, the longest running production in the history of theatre, that we might merely shrug and say: it is what it is. But, what is it? Al Senter, in the programme notes, pretty much nails it, observing that The Mousetrap is now less a piece of theatre, more a tourist attraction to be ranked alongside 'Madame Tussauds and Buckingham Palace'.
As an experience, watching The Mousetrap is akin to playing a 3D version of Cluedo. Christie's characters—the crabby magistrate for whom nothing is good enough, the doughty but dubitable retired Major, the camp young man with the nursery rhyme fetish, the butch young woman whose permanent address is 'overseas' and the charming yet sleazy foreigner whose car just happens to have overturned in the blizzard raging outside—all would fit in comfortably with Miss Scarlet, Professor Plum and the rest.
As the lights go down, a few bars of music so perfectly capture the age of black and white murder mystery films that we almost expect the spectacle to be in monochrome. Instead we have the classic oak-paneled room with log fire... as the snow falls, carol singers could be about to enter, rather than ruthless killers. But then, as Christie herself noted, 'it's not really frightening. It's not really horrible.' Rather, 'it's the kind of play you can take anyone to.'
The proprietors of Monkswell Manor Guest House, Giles and Mollie Ralston, married not quite a year, find themselves hosts to these five peculiar people. Just before the snowfall cuts them all off from the outside world, Detective Sergeant Trotter arrives with the dreaded news that among their number lurks a murderer... and two potential victims. The game, of course, is to see if we can identify the killer before this policeman reveals all.
This is not going to be easy, as Christie's plot throws up more red herrings than Eric Cantona's trawler. What's more, several possible clues are inadvertently "redacted" from the dialogue by the coughs and splutters of assorted members of the audience (this is October in Manchester, remember).
It's difficult to draw characters with any depth when your main concern is to keep us believing that any one of them could turn out to be a 'homicidal maniac', but Christie clearly had greatest insight into the psyche of a young wife whose marriage is going through a difficult moment. Jemma Walker makes the most of this, giving us an elegant and emotionally committed Mollie Ralston, breaking through middle class self-restraint, whenever the moment allows. The rest of the cast ham it up at every opportunity and the audience happily plays along with this wise decision.
Dastardly deeds done and the killer brought to book, the audience departs, merrily confessing, 'I thought it was him,' or 'I thought it was her,' (both wrong). Most crestfallen, are those whose prime suspect winds up a corpse in Act One.
I, of course, had my suspicions. The killer clearly had to be... Well, I will confide this much. The butler didn't do it. And neither did Colonel Mustard.
Reviewer: Martin Thomasson