The Musical of Musicals
Joanne Bogart and Eric Rockwell
Above the Stag
Above the Stag Theatre (Studio Theatre)
–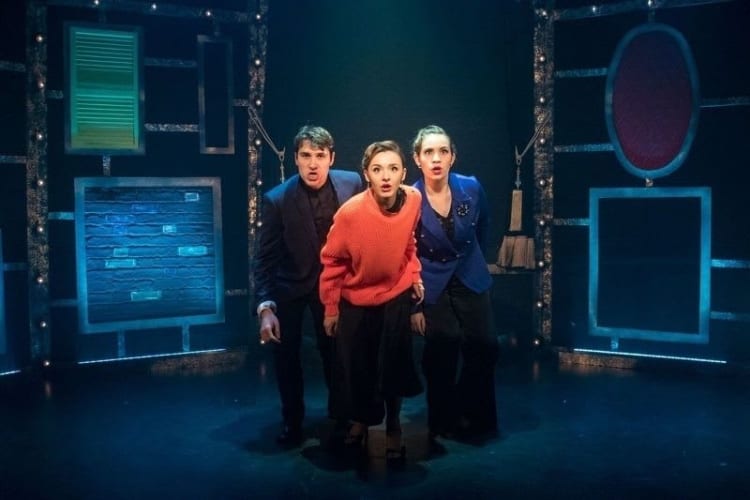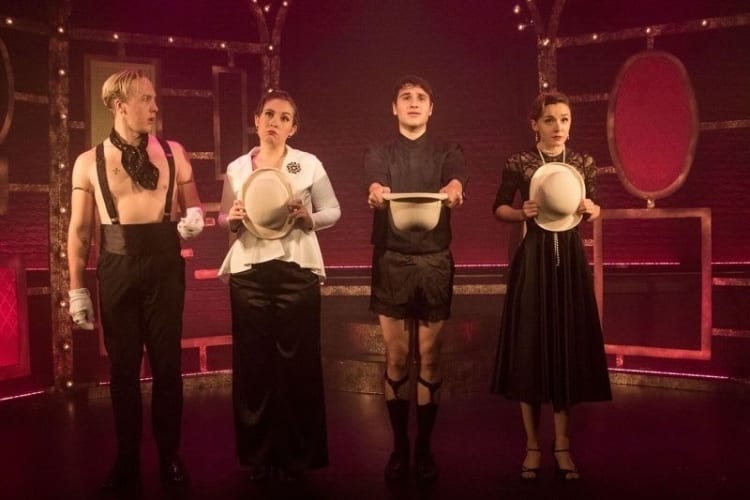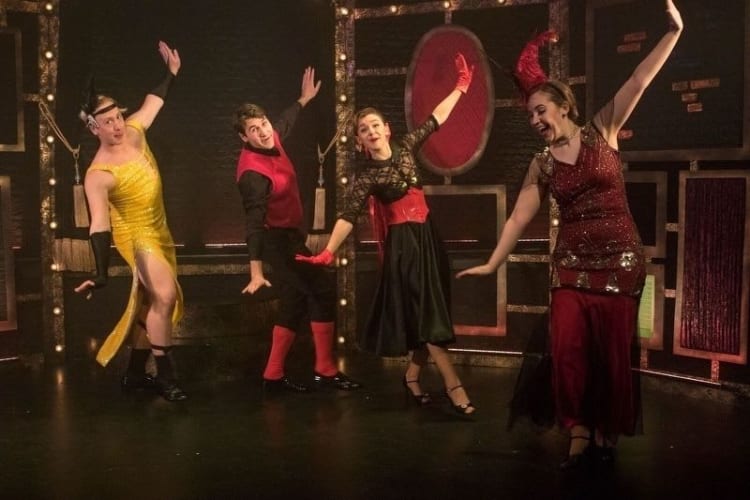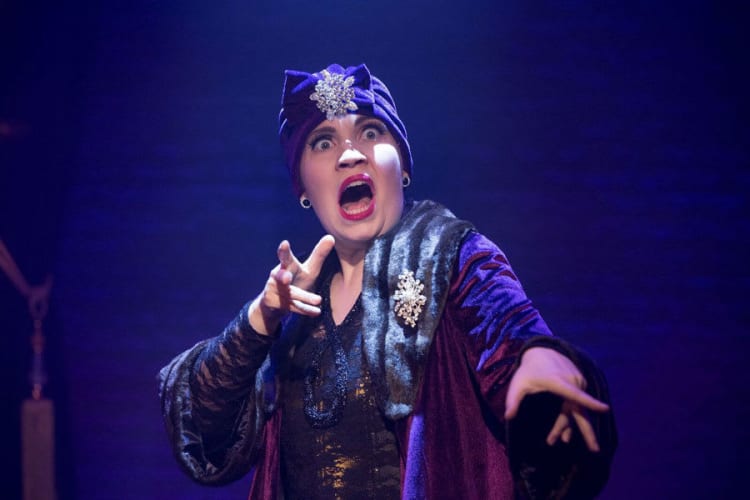 It is a bit of a cliché that gays adore musicals (I am sure you can find some that don't) but it makes perfect sense for London's specifically LGBT theatre to mount a lively revival of this homage-like parody of a swathe of very commercial musical theatre.
The Musical of Musicals is a compendium that offers five variations on a plot that involves a young woman called June (or a variant on that) who can't pay her rent, her love interest Billy (ditto), her rapacious landlord Jitter and older woman Abby who is June's mentor. There are five different tellings, each in the style of a particular composer and his (they are all male) lyricists and borrowing from the plots of each composer's output.
After an opening introductory number, it kicks off with Rodgers and Hammerstein, Oklahoma! corn, Carousel dream ballet, a sort of "Soliloquy" for the guy who is now called Big Willy—and more. Then there is a Sondheim sequence set in a New York housing complex known as The Woods, with residents out of Company and landlord Jitter becoming a cross between Sweeney Todd and Seurat (that screech of the razor now the sound of the doorbell) with one of his numbers an Assassins parody.
Jerry Herman works follow with an immediately recognisable Hello Dolly! pastiche. Aunt Abby a Manhattan socialite and Jitters finding freedom as a drag queen. Andrew Lloyd Webber is next in Phantom crossed with Evita. The young heroine is now Junita owing rent to the mysterious masked man, Abby becoming Sunset Boulevard's diva. Behind the mask there's a stray out of Cats and the crash of a chandelier provides a dramatic climax.
Last, comes a mixture of Cabaret's "Willkommen", Chicago and Kiss of the Spiderwoman in a sequence of Kander and Ebb-sounding numbers with Abby telling June to turn tart to pay the rent and her boyfriend in gaol.
The imitation of style is beautifully done. If immediately recognizable phrases have been borrowed, they are probably within permissible quotation without breaking copyright and the invention is skilful and camply comic.
Designer Stewart J Charlesworth gives it a simple screen setting studded with lights to add sparkle and a centre staircase for walk-downs that still leaves dancing space, dressing the cast in stylish black brocade and lace over which colourful additions complete the dress to match character. The ladies' costumes by Kingsley Hall add some serious glamour.
With musical director Simon David at the piano, there's no need for a band and the cast sing unmiked (what a pleasant change) and well. All four of them deliver performances as pointedly witty as the lyrics that, in Robert McWhir's lively production (perfectly matched to the venue), seem to give them as much fun as they give the audience.
This is a show that makes you want more and you do get just a little, and another composer: Martin Hamlish with a curtain finale that seems to quote A Chorus Line.
You don't have to be a musicals buff to find this show fun, though recognising the material's origins would add another layer of enjoyment (and there are many more numbers than here mentioned). Rockwell and Bogart's observation of the style of these musical makers is as sharp as Sweeney's razor but, however cheeky their commentary (and with Sondheim it is particularly well-honed), this is really a tongue-in-cheek celebration of musicals. It scheduled to close before Christmas. I hope the cast will still be available to extend the run. I think ATS will need to.
Reviewer: Howard Loxton