The Narcissist
Christopher Shinn
Chichester Festival Theatre
Minerva Theatre, Chichester
–

Listing details and ticket info...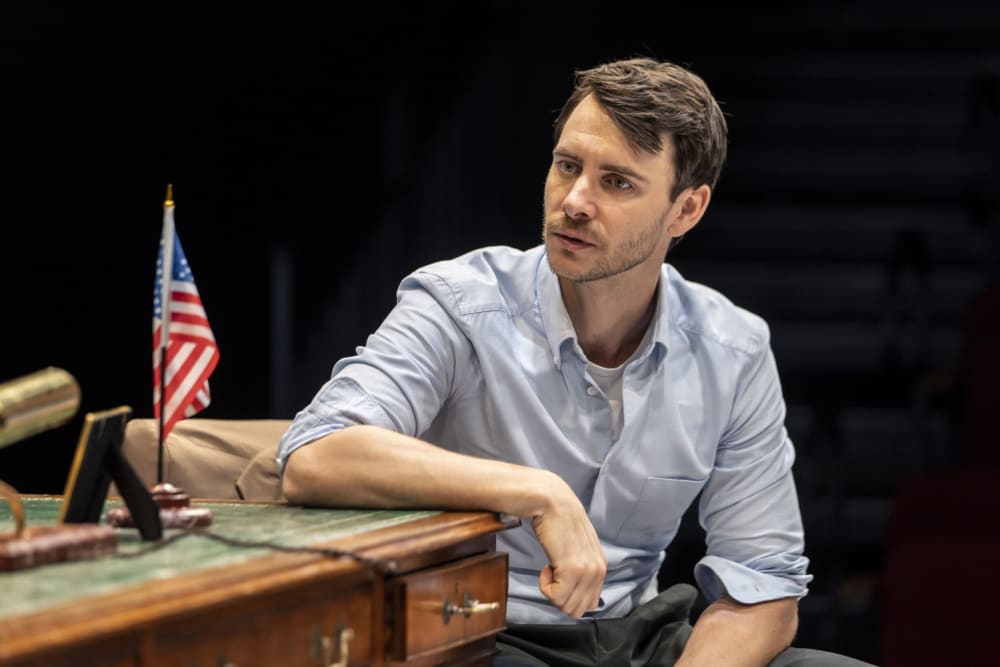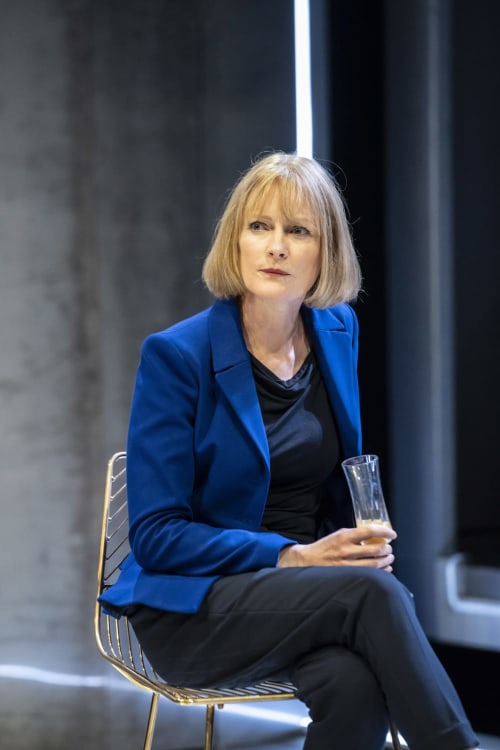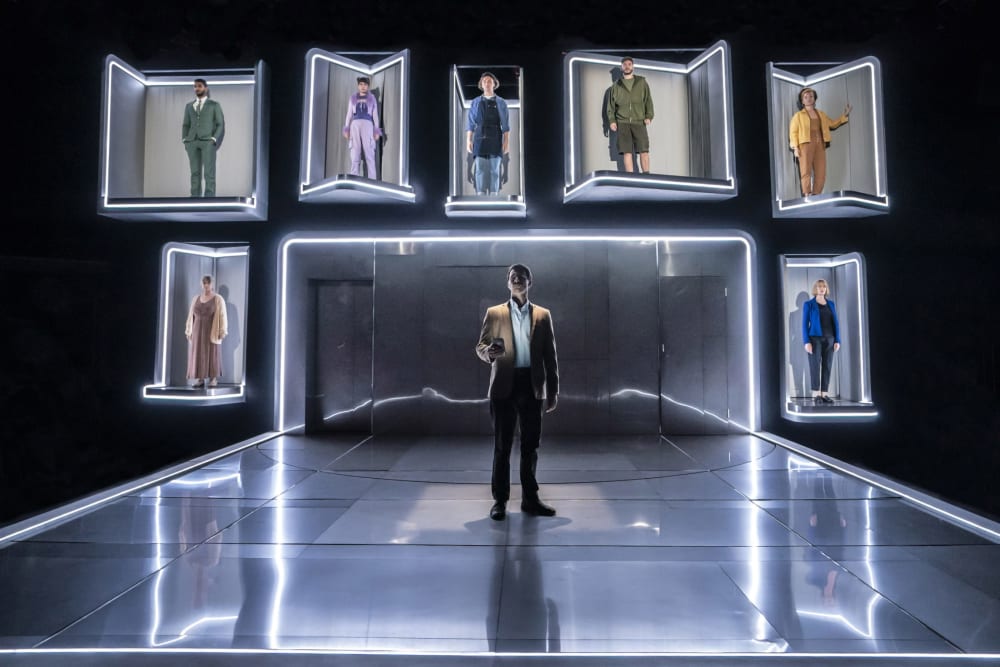 I must admit I struggled with the first half of this play. It is brilliantly performed and superbly staged (designer Jasmine Swan) but it doesn't seem to be going anywhere, or achieving anything but despair at the state of the planet and of mankind.
The main protagonist is Jim, superbly portrayed by Harry Lloyd as a suave, competent and confident young man, that is until his world starts falling apart and disillusionment sets in. His performance fluidly switches voice, tone and attitude to suit each conversation depending on whom he is addressing and how his mood changes.
Set in America in the autumn of 2017, one year after the presidential election (and we all remember that one), Jim's life seems to be conducted solely with mobile phones and his multiple conversations (sometimes more that one at once) are visual as well as audible with the very clever use of several booths set above and to the side of the stage, lit as each contact responds.
His career, advising politicians how to communicate with voters, is very successful, but he has so many complications in his private life, his wife has left, his brother is dying and everyone seems to be looking to him to solve their problems. How can he hope to cope with it all?
A lot is crammed into this expertly directed production (Josh Seymour), touching on drug addiction (an interesting article in the programme blames too many prescription drugs), relationships and indirectly wondering if we are being influenced, or even controlled, too much by social media, but it is the second half of the play which becomes really involving and interesting as Claire Skinner, who plays the Senator with her sights set on Congress and The White House, concentrates on perfecting the next speech to her audience, hoping to convince them that she is the right person for their vote.
A superb characterisation as she promises to check on the abortion laws and 'affordable health care for all'. Sadly not much hope on that one as there are too many narcissistic Americans only involved with themselves to bother about others.
It is the differences and involvements between these two which creates tensions and interest, she belonging and believing in the 'real' world while his world is mostly virtual reality.
Reviewer: Sheila Connor