The Nico Project
E V Crowe
The Stoller Hall, Manchester
–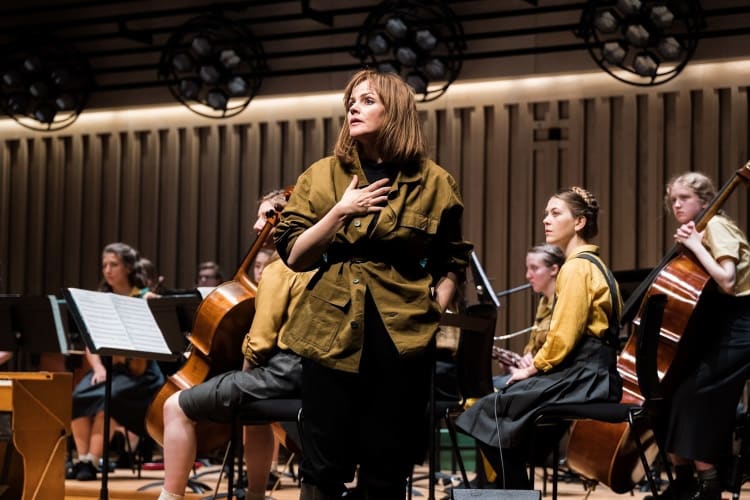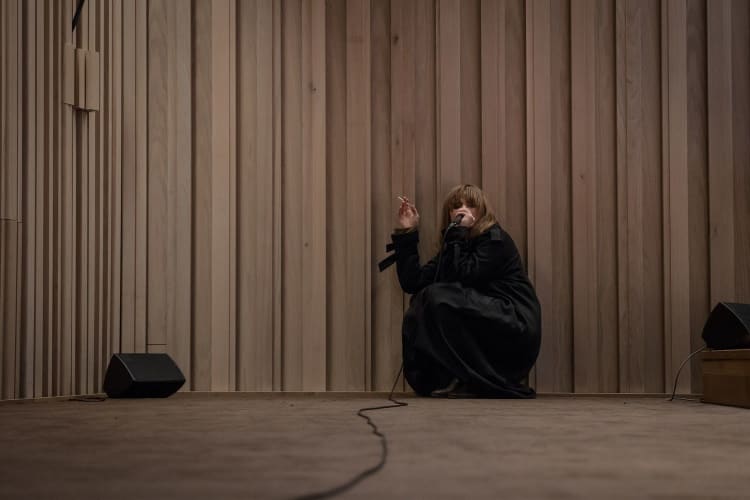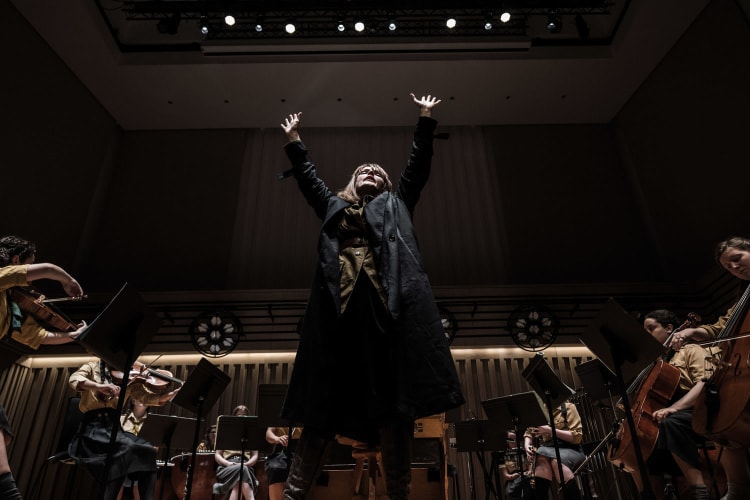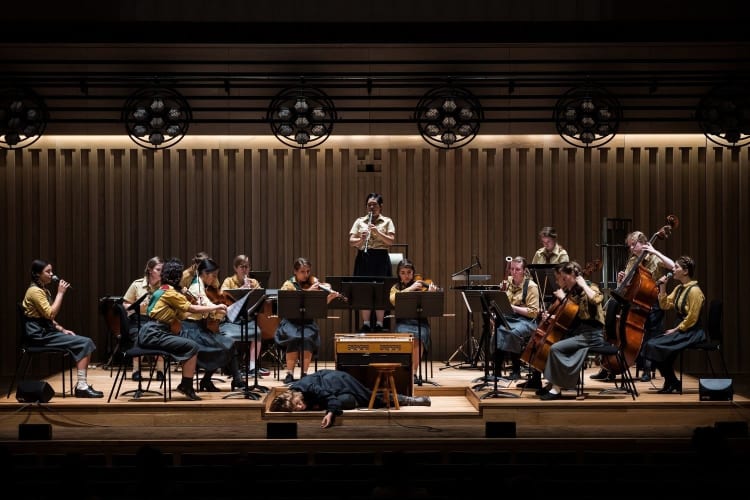 Director Sarah Frankcom, on the verge of leaving Manchester's Royal Exchange Theatre, continues her long partnership with actor Maxine Peake with this celebration of one of rock music's most influential and mysterious female icons (an overused word that is probably appropriate in this case) who lived here in Manchester for a while and who died 31 years ago next week at the age of 49.
Peake has said she wants to "wrestle some of Manchester's iconic music mythology back from the stranglehold of boys" and is therefore working with an all-female team, including writer E V Crowe, composer Anna Clyne and an orchestra of female students from the Royal Northern College of Music just across town. The starting point was Nico's second solo studio album, The Marble Index, from 1968, a major departure from her more poppy Chelsea Girl and an attempt to establish herself as a credible individual artist after singing on the Velvet Underground's first album, the one with the Andy Warhol banana on the front, as well as distancing herself from her previous modelling career. Barely noticed on its initial release, the album, described in Sylvie Simmons's great summary of the artist's life in the programme as "proto-Gothic", became much more influential later on.
This production, however, is not a biography of Christa Päffgren or the story of her Nico alter-ego. Her music is woven through Crowe's text by Clyne's powerful and challenging score—impressively performed by the young musicians with vocalists Ellen Beth Abdi and Phoebe May Maddison somehow perfectly conjuring the spirit of Nico's deep, distinctive vocal delivery—and her lyrics are also featured in the text and, or course, the songs.
Peake enters the room nervously and apologetically, not as Nico but speaking in her own voice in a torrent of heavily fractured sentences, almost Beckett-like, communicating little clearly with the words except she speaks about being on a station. Then the voice of Nico appears to be vomiting out of her, like a demon she is trying to suppress but which at times takes her over. According to the press release, the intention of the piece is to "bring us closer to the ghosts that haunted Nico and the devastating past that shaped her" but the nature of these ghosts isn't always easy to determine from the dense, broken text.
There is a point where she speaks more coherently and revealingly for a while about the nature of giving herself as a performing artists to her audiences. She says, "it costs me nothing to show you everything. It might hurt though."
As always, Peake impresses with the intensity and emotional investment in her performance, but it stops short of being entirely convincing. Like the fake feedback we hear when she pretends to plug her microphone into the period Vox amp when she first enters, the improvisatory feel that the dialogue tries to create, the breathlessness, the emotional reactions come across more as carefully constructed contrivances than genuine.
For me, it was Clyne's (and Nico's) score that was most interesting (although the amplified sound lacked some clarity) and I would have liked more of this, but I know the intention was not to make this a musical tribute as such. It's certainly a challenging piece to watch, rewarding at times, but I'm not sure I learned a great deal about Nico from it—although perhaps I am not really the intended audience for its message.
Reviewer: David Chadderton