The Night Watch
Hattie Naylor, adapted from the novel by Sarah Waters
York Theatre Royal and Original Theatre Company
York Theatre Royal
–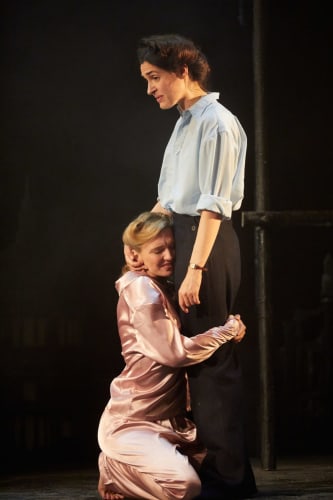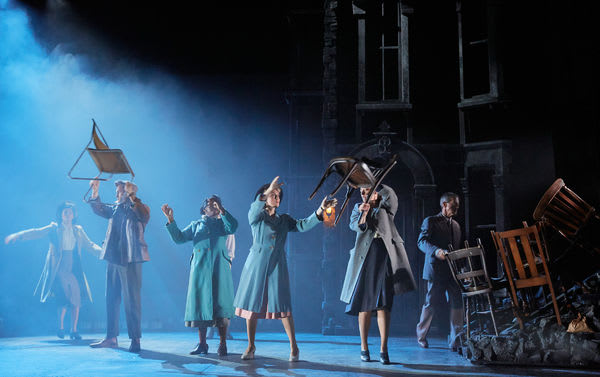 After completing a trilogy of hugely enjoyable novels set in the Victorian underworld, Sarah Waters left the nineteenth century behind with her much lauded 2006 novel The Night Watch. More sober in tone than her previous works—which Waters herself has described as "quite upbeat, quite rompy"—The Night Watch focuses on four young Londoners who manage to survive the Blitz but whose lives are permanently altered by their wartime experiences.
Hattie Naylor's sensitive adaptation preserves the unusual backwards structure of the original novel, so the first half is set in 1947, with Britain still recovering from the trauma of WWII, and the second half travels back to 1944 and then 1941, plunging us directly into the years of conflict. The play becomes more engrossing and revelatory as it goes along as we learn of the events that shaped the protagonists' lives.
The emotional heart of The Night Watch centres upon ambulance driver Kay (Phoebe Pryce), who leaves her lover, Julia (Izabella Urbanowicz), for another woman, Helen (Florence Roberts), whom she rescues from a pile of rubble. In addition to this love triangle, which becomes increasingly complicated over the years, the play also portrays the struggles of Viv (Louise Coulthard), who gets pregnant after an encounter with a solider on a train, and the imprisonment of her gay brother, Duncan (Lewis Mackinnon), who becomes a conscientious objector when he receives his call-up papers.
The emotional intrigue of Waters's novel is preserved by a strong cast. Phoebe Pryce gives an arresting performance as Kay, the androgynous ambulance driver who finds herself besotted with the weak and manipulative Helen, skilfully played by Florence Roberts. Izabella Urbanowicz excels as Julia, the third member of this destructive ménage à trois.
The injustices of the period are powerfully embodied by Louise Coulthard and Lewis Mackinnon and Mara Allen makes an entertaining foil for Pryce's highly-strung Kay. There are also memorable turns from Sam Jenkins-Shaw and Malcolm James.
The different stages of WWII are skilfully rendered by designer David Woodhead and Nic Farman's gloomy lighting helps to evoke the ravages of Blitz-era London.
As you would expect, Naylor has had to jettison a significant amount of Waters's 500-page novel in order to whittle it down to an audience-friendly 135-minute play. The adaptation has many virtues, but clarity is not always one of them and I imagine that some audience members who have not read the original novel might struggle to follow the play's narrative arc.
The structure of the play also means that the first act, in which we witness the characters after the devastation of the Blitz, is significantly less compelling than the second where we learn about the characters' individual emotional journeys. Nevertheless, the revelations of the second act make this production a worthwhile evening at the theatre.
Reviewer: James Ballands