The Nights
Henry Naylor
Gilded Balloon and Redbeard Theatre
Gilded Balloon Teviot
–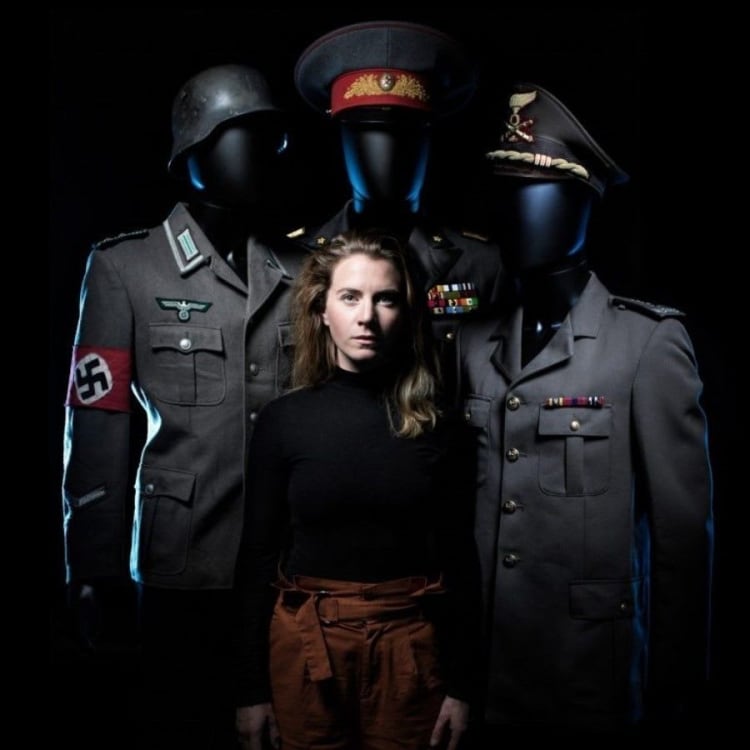 Henry Naylor is a broad-brushstroke writer with a taste for the lyrical. In some ways, he takes us back to the 19th century storytellers. It's not a surprise that he reminds some of Charles Dickens.
He writes with a strong moral purpose, lashings of exaggeration and a yearning to slip into melodrama. If only melodrama were fashionable.
The Nights revolves around two characters. There is Carter, the intrepid journalist from a right-wing tabloid newspaper, and Kane, the disgraced former British soldier from the Iraq War who was implicated in Abu Ghraib-style atrocities.
Carter is sick of "Guardian-reading liberals" who sympathise with the British schoolgirl Shamina Begum wanting to return to Britain. As far as Carter is concerned, she is an ISIS terrorist, deserving of all the trouble she gets.
When the Times newspaper runs an interview with Shamina, Carter's editor wants a counter interview with a soldier under the headline "Fuck off Shamina". This leads her to the probable war criminal Kane, played with a menacing edge by Henry Naylor. His refusal to give the quote takes us into their back-stories.
Carter is bitter about the ISIS beheading of her friend and mentor the journalist James Foley. Kane had taken revenge for the murder of his girlfriend in Iraq by becoming embroiled in the appalling torture and murder of prisoners. But he now sees things differently. He no longer believes we should take revenge. Will Carter agree?
The play is engaging and entertaining. Its message is always humane, with Henry Naylor's usual positive depiction of strong female characters. Caitlin Thorburn gives a fine performance as Carter.
However the story is simplistic, the characters tending to be more like cartoons. And it is likely that rather than revenge, the intention of the Home Secretary in depriving Shamina Begum of citizenship was to rally right-wing forces to a bit of racism.
But then we would be much better off with Henry Naylor as Home Secretary; his world-view is streets ahead of the current government.
Reviewer: Keith Mckenna