The Norman Conquests
Alan Ayckbourn
Chichester Festival Theatre
Chichester Festival Theatre, Chichester
–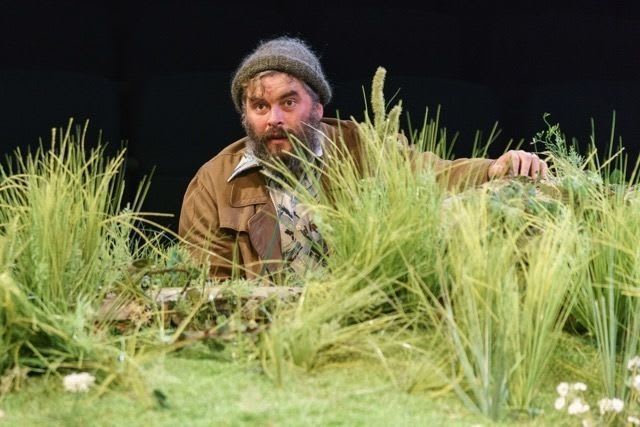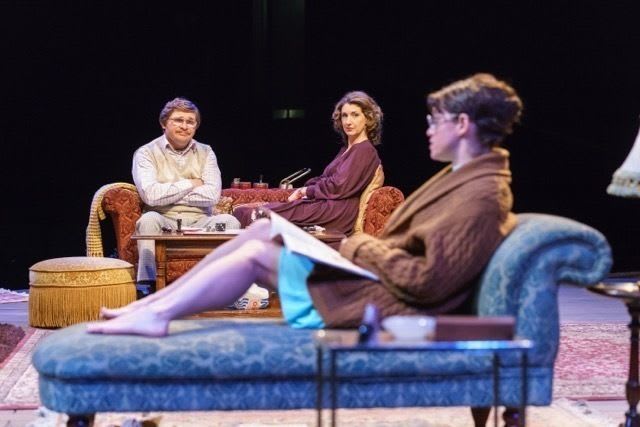 Ayckbourn, true to form, has given us a set of characters that we can all recognise, but slightly exaggerated their faults and foibles to make three very funny (often hilarious) plays but with an underlying painful sadness. The search for happiness is a very elusive project.
The plays, Table Manners, Living Together and Round and Round the Garden, all take place in basically the same location and in the same time frame but each viewed from a different viewpoint—the dining room, the living room or the garden—and each is complete in itself, but it's particularly interesting to view them one after another and see how cleverly they overlap and intertwine.
A family reunion is taking place in the old home, a large Victorian vicarage, where Jemina Rooper's Annie is resigned to spending her life looking after her mother, a cantankerous old woman who has refused to get out of bed since the time men stopped being interested in her.
Brother Reg (Jonathan Broadbent), who seems to spend his time making games no one want to play, has brought his wife Sarah, and Sarah Hadland takes this role and runs with it, stomping briskly and purposefully about as if she hasn't time to get everything done while talking non-stop at high volume re-arranging the flowers, checking for dust and telling Annie what she is doing wrong. Frustrated when she can't control everyone, her furiously over-polishing of the table top is quite hilarious, although it did worry me to see a hot saucepan placed on it later.
Blanche McIntyre makes the most of the comedy aspect of the play but doesn't let it get too out of hand, only evolving into farce for the garden scene with two couples rolling around on the grass, and even there the reaction of the others is a high spot.
Short-sighted sibling Ruth, who refuses to wear her glasses, could have been made a figure of fun but instead is an elegant and efficient Hattie Ladbury, and the comic side or her not being able to see properly being understated and not overplayed, or obviously contrived, makes it so much funnier. She is shortsighted in more ways that one, being perfectly aware of husband Norman's predilection for taking women (any woman) away for a dirty weekend, mostly, it seems, to East Grinstead.
The sixth member of the group is the well-meaning but inarticulate vet Tom (John Hollingworth), spending most of his days on hand to tend to the cat. Despite their own marriages being less than perfect, Ruth and Sarah seems determined to see Annie marry this man but getting the well-meaning Tom to say anything at all seems impossible, his main conversation consisting of "uhmmm".
The plays are presented in-the-round—a first for the Festival Theatre—and Simon Higlett has excelled himself with a set where the garden spills over into the auditorium. Dining room and living room are contained within, a change of furniture and hangings effecting the transformation, and for the garden scene a large tree overhangs an ornamental pond complete with water and a raised stone surround. Magic!
The play might be over 40 years old but it's almost as relevant today. Ayckbourn gets right inside the hearts and minds of his characters and presents us with—a comic drama or a dramatic comedy? It's hard to say but whatever it's great entertainment, and Trystan Gravelle's very charismatic Norman has the last word. He just wants to make people happy.
Reviewer: Sheila Connor