The Nutcracker
Based on a concept by Toer van Schayk and Wayne Eagling, music by Pyotr Ilyich Tchaikovsky
English National Ballet
Liverpool Empire
–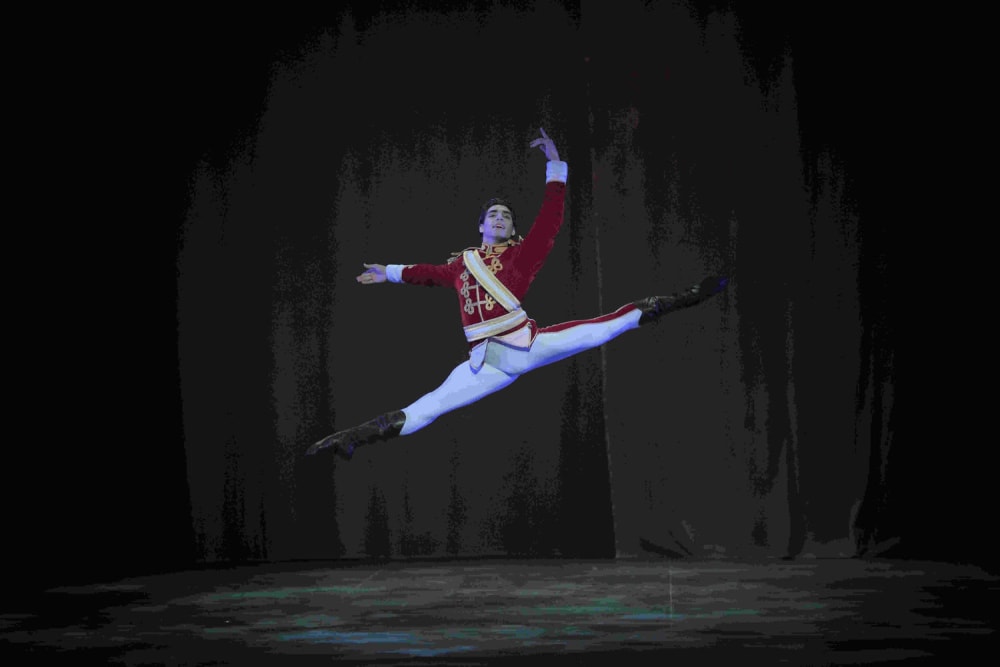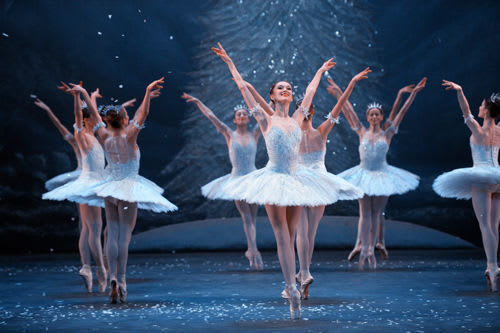 Winter is in the air and what better way to welcome the season of frosts and roaring fires than to drift off into a slumber from the warmth of your seat in Liverpool's Empire Theatre? There are worse ways to spend an evening.
For its production of The Nutcracker, English National Ballet has created a sumptuous winter wonderland. From the frosted panes of Clara's childhood bedroom through to a façade which is pure Dickens, it's as if the Christmas cards atop your mantelpiece have come to life.
Peter Farmer and his design team have certainly conjured up a set straight from the imagination. Palatial is the only way to describe the ballroom in which the Christmas Eve Ball takes place. Thanks to the sheer depth and drama of this room, never before has the Empire stage looked quite so vast, quite as epic.
The urge to join in the merry-making on stage becomes overwhelming. Junior as well as Principal Dancers—they're all having so much fun it's quite infectious. Add in an enchanted forest and what you have is an opulent grotto of a stage set—precisely what the physician ordered.
An international cast of dancers float their way through this magical world. "Dance of the Sugar Plum Fairy", "March of the Toy Soldiers" and "Dance of the Reed Pipes" are just three signature themes that will be familiar to young and old. And that harp… other-worldly.
Choreography is, as one might expect, a delicate mixture of flamboyance and control. The urgent, always frantic movements of the Mouse King contrast with the sheer elegance of the Clara and the Prince while the exuberance of the children, whether it is skating or riding their hobby-horses, imbues generous amounts of vitality.
Following the vanquishing of the Mouse King, the audience is whisked away to the puppet theatre for a brief dip into motifs African and Asian. This is Tchaikovsky at his most precocious, a maestro of all he surveys, effortlessly moving from one style to another with the assurance only a genius can procure.
For all the precocity on display during this part of the production, from a purely narrative point of view, The Nutcracker does tend to lose its thrust somewhat. It's hard not to conclude that here we have a diversion—an exotic, extravagant carnival, but a diversion nevertheless.
Not that this interlude duly disturbs. After all, if joyfulness is not flowing through your veins at this stage of the show, then it's probably a lost cause.
Opulent, elegant and unashamedly lavish, English National Ballet's version of The Nutcracker is as light and fluffy as cotton wool. A slice of wintry escapism that dazzles and delights, this is a production capable of thawing even the iciest of maidens and the frostiest of masters.
Reviewer: David Sedgwick