The Nutcracker and the Mouse King
Annie Siddons
Unicorn Theatre
–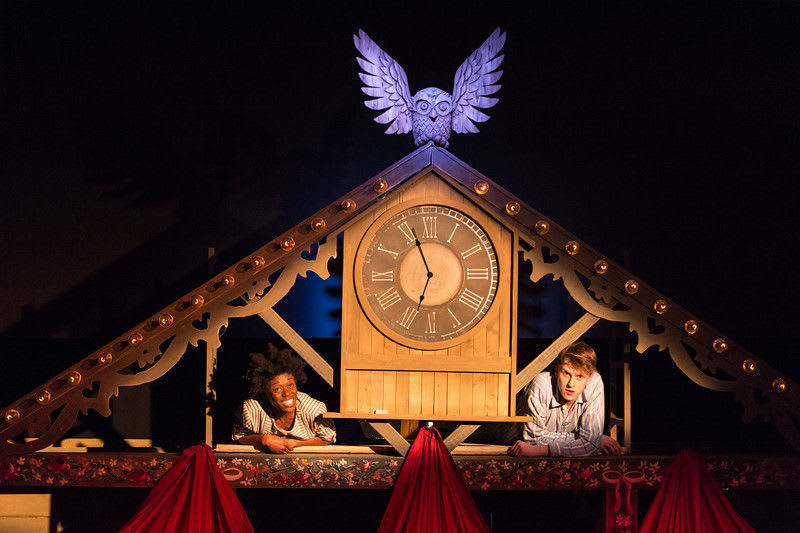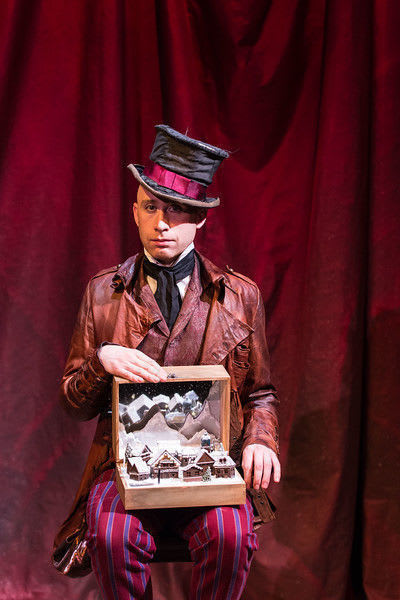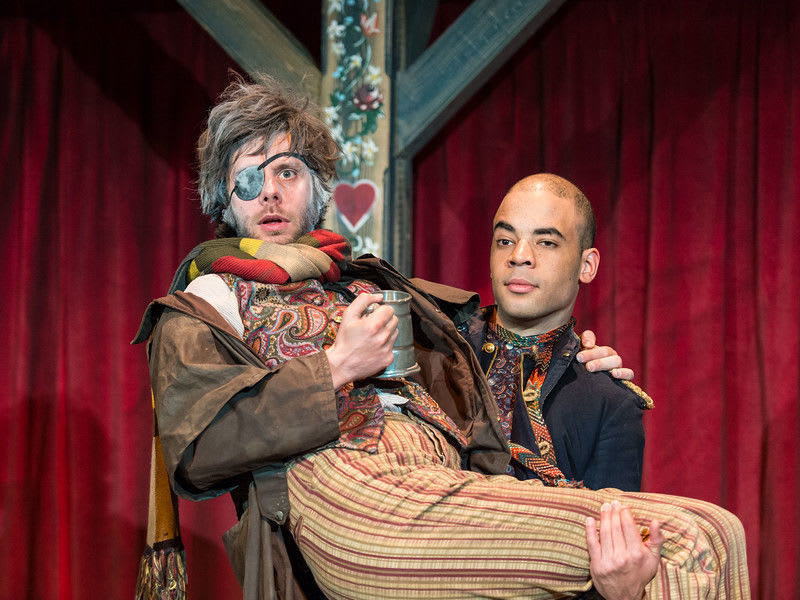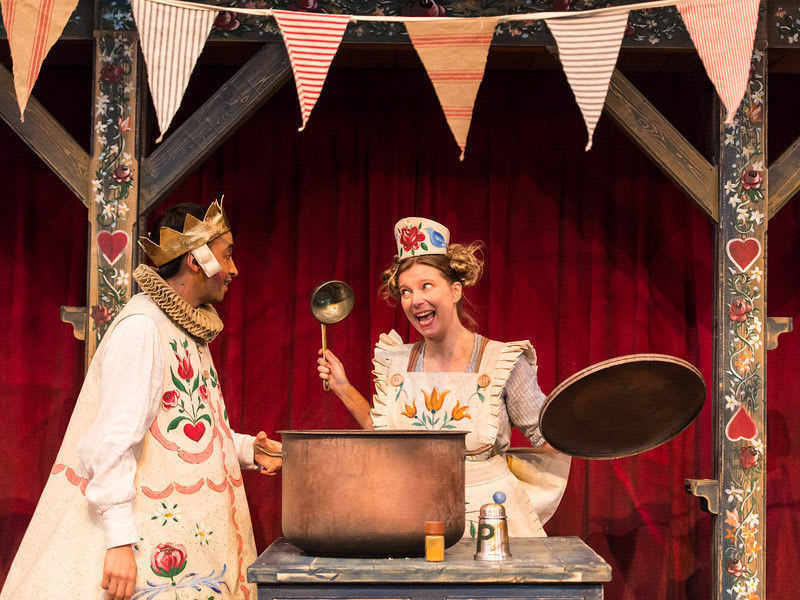 There is not a note of Tchaikovsky or a tutu in sight in this telling of the E TA Hoffman original story on which Petipa based his famous ballet.
Annie Siddons's version, like the 1816 source, has stories within stories and adds its own extra layer by introducing Hoffman himself to present them as narrator and stage manager.
Ellen McDougall's production and James Button's design emphasise the theatricality of the storytelling. They have plonked a platform stage, complete with red velvet curtain, bang in the middle of the Weston Theatre's arena, though, when that curtain is whisked away, what looked like a proscenium turns into the framework of a Tyrolean house, its beams and furniture patterned in traditional style with colourful painted flowers.
It's that wonderful combination that theatre offers of the physically real that demands imagination and playing a game of let's pretend, turning a bath tub into a gondola, with camply comic swans on roller skates and a Royal Family that's strayed from Lewis Carrol's Wonderland.
Sandy Grierson's charmingly eccentric Hoffman is one of the great delights of this production. Scarlet-clad and top-hatted, with a long white face full of expression, he very quietly begins his conversation with the audience, introducing himself and his cat Coppelius.
Should they want the ballet, he gives directions on how to get to the Coliseum, but with someone so engaging how could anyone want to leave? His rapport with the audience is soon established and he even asks a young man in the front row to look after his puss-on–wheels, Coppelius.
He starts the Nutcracker tale by opening a magic box that has inside the glistening village where Marie and her brother Fritz are waiting for Christmas. With a scatter of snow over its rooftops, we see them in the eaves above the proscenium waiting for the clock to strike and set a carved owl's wings a-flapping.
Hoffman stays around, operating levers that raise traps and lower cloths, voicing malevolent mice through an antique voice tube and even providing the face for an ugly royal baby.
Akiya Henry is a delightful Marie and Alex Austin her brother, squabbling over the nutcracker soldier brought by their inventor godfather Drosselmeier (an eye-patched Colin Michael Carmichael who gives him just a touch of menace behind his bonhomie). They use him to crack nuts and Fritz breaks off his arm (not cracking his jaw on a tough nut as in the original story) leaving a distraught Marie to nurse her soldier.
Their strict mother (Naomi Ackie) and kindly cook Gretchen (Kristin Hutchinson) are already worried about mice in the house and, when Marie climbs downstairs to check on her soldier, huge, red-eyed mice pop up through the floorboards.
This isn't just the familiar tale of battling a mouse army and then a magical transportation to a land of sweets but tells some other stories on the way, especially that of a royal baby who needs some magic to make her beautiful—the necessary spell a very special kind of nut.
As Hoffman reminds us, he was the first to use a wardrobe to reach a magic wonderland but (perhaps because C S Lewis pinched that) this version uses the children's toy box which leads into a splendid whole-stage transformation.
Although the stay in the land of sweet goes on longer than the story warrants, it provides an opportunity for some lively dancing (all very different from that succession of variations that bring plot to a standstill in the ballet) and that toy box an eventual escape hatch for all the family.
Naomi Ackie doubles evil Mouserink, the rodent ruler, with Marie's s overbearing Mama, adding a Freudian touch to prick parental consciences. Cook Gretchen becomes the Queen in the subsidiary story with Asif Khan as her King while Julia Innocenti plays soldier and mice and candy land people along with everyone else not actually on stage in another role at that moment.
It is a hardworking company creating a piece of that will stir young imaginations. The transformation rather lacks theatrical impact and there are moments that could do with trimming but it still held its young audience and the slightly loose reins encouraged relaxed enjoyment and plenty of laughter.
Reviewer: Howard Loxton