The Ocean at the End of the Lane
Joel Horwood, based on the novel by Neil Gaiman
National Theatre
The Alhambra Theatre, Bradford
–

Listing details and ticket info...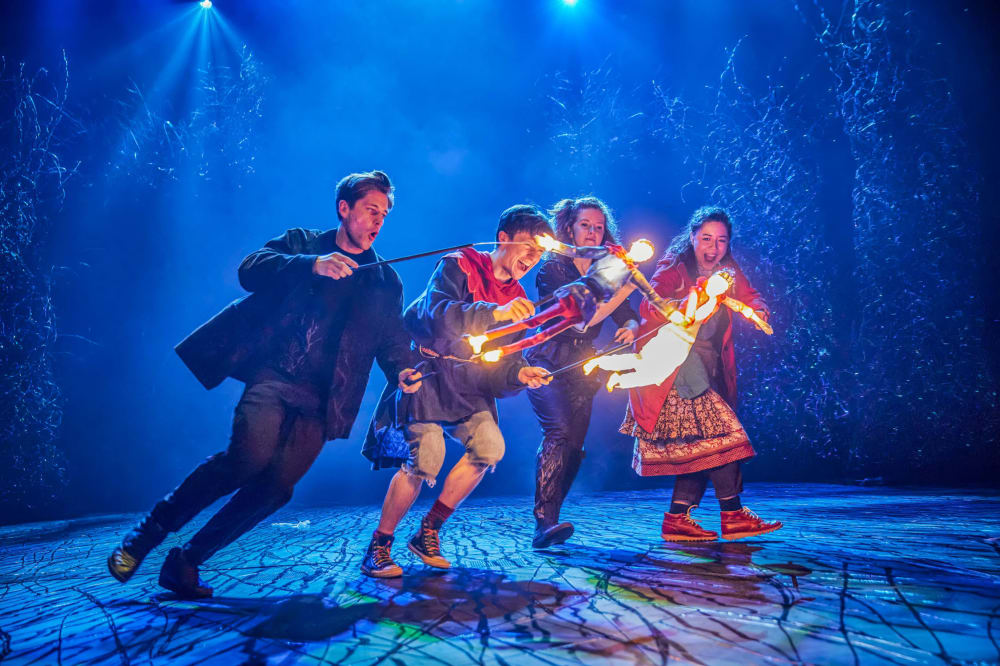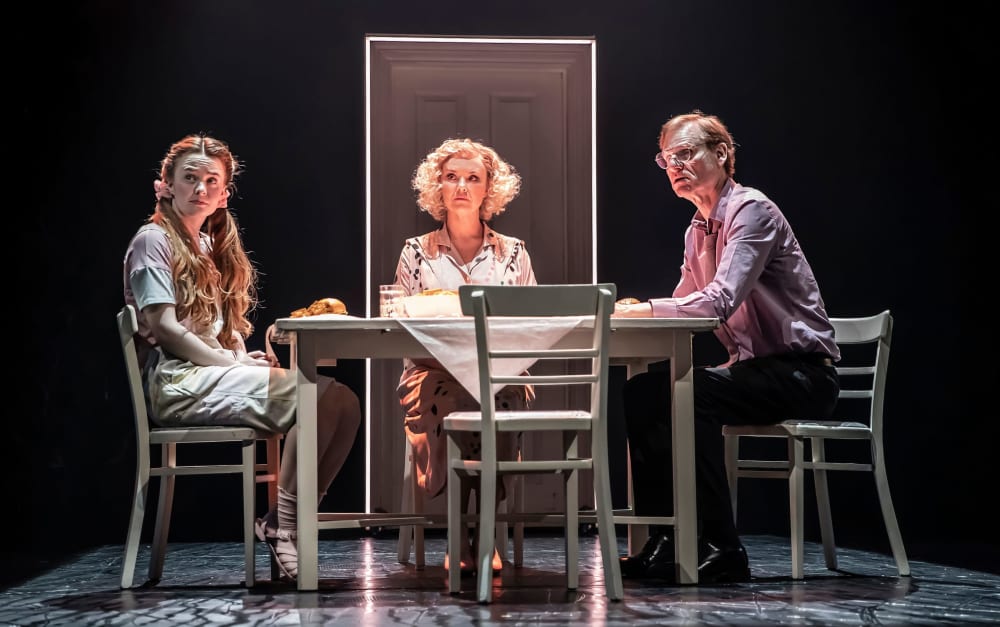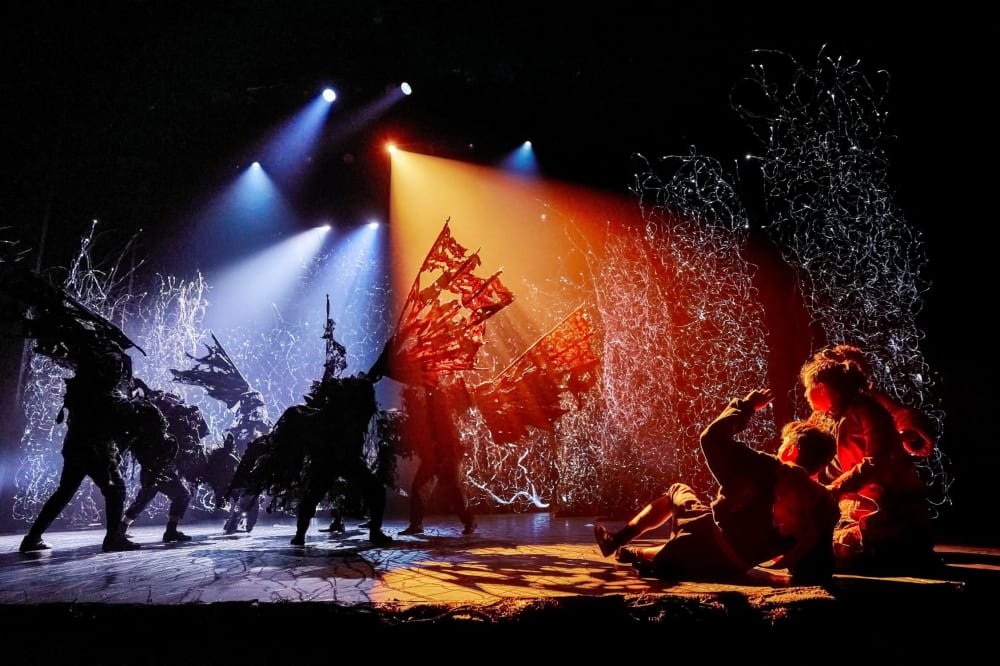 I'm a big fan of the fantasy writer Neil Gaiman—particularly The Sandman comics (recently adapted for Netflix) and Coraline—but I have not yet read his 2013 novel The Ocean at the End of the Lane. Given the densely layered worlds that he has conjured in his other books—one thinks, for example, of the subterranean realm of Neverwhere or the mythological mash-up of American Gods—I was slightly concerned that elements of the production would be lost on me. Fortunately, playwright Joel Horwood proves to be a skilful adaptor, converting Gaiman's richly textured book into a riveting 155-minute show.
Having returned to his family home to attend a funeral, an unnamed man (Trevor Fox) finds himself standing beside the pond of the old Sussex playhouse where he used to play. The sight of the pond—which his childhood friend, Lettie (Millie Hikasa), used to describe as an ocean—prompts him to remember events that occurred to him as a sensitive, book-obsessed 12-year-old (Keir Ogilvy).
Whereas Gaiman's earlier novel Coraline depicts a young girl entering a parallel universe in which she is pursued by a warped, psychopathic version of her real mother, in Ocean the main character is tormented by a fiendish creature from another realm who manages to invade our reality. Like the 'Other Mother' in Coraline, the creature assumes the form of a cheerful, seemingly ordinary woman, Ursula (Charlie Brooks), who manages to infiltrate our hero's family home, turning both his father (Fox, again) and younger sister (Laurie Ogden) against him.
Fortunately, our young hero has powerful friends in the Hempstock family—consisting of Lettie, her mother (Kemi-Bo Jacobs) and her indomitable grandmother (Finty Williams)—who use their magical knowledge to help him combat his supernatural foe.
In the programme notes for the play, there is a short essay about magical realism—the literary genre made respectable by writers such as Gabriel García Márquez—in which the everyday world is imbued with supernatural elements. One of the great achievements of The Ocean at the End of the Lane is how it manages to fuse together a human story about childhood friendship with thrilling magical spectacle.
Samuel Wyer's inventive puppets—including a giant spider that lunges across the stage and a gaggle of soul-eating bat monsters—are genuinely unnerving. Equally magical are Jamie Harrison's illusions, particularly an ingenious scene in which Ursula's omniscience is made palpable through the strategic use of darkness and doppelgangers.
The magic of the puppetry and illusions is also carried through in Fly Davis's constantly morphing set designs and Paule Constable's moody lighting. The colour palette of the production, combined with its eighties setting and Jherek Bischoff's brooding, synth-heavy score, reminded me of Stranger Things. It's worth pointing out, however, that Gaiman's tale of children combatting paranormal invaders predates the Netflix show by several years.
As great as these stylistic elements are, they would be far less impactful if we didn't feel emotionally invested in the characters. Keir Ogilvy and Millie Hikasa are appealing and charismatic leads, successfully inhabiting their adolescent characters without being overly irksome. Trevor Fox invests the father figure with a warm decency, which further heightens the shock we feel during a scene of domestic abuse against his son.
Finty Williams brings gravitas to the role of elderly Mrs Hempstock, and she is effectively supported by Kemi-Bo Jacobs as her more grounded daughter. Laurie Ogden shines as the protagonist's sister, providing much-needed comic relief.
Finally, Charlie Brooks is utterly chilling as the villainous Ursula, her evil intentions grating against her brittle, smiling exterior.
The Ocean at the End of the Lane is an excellent production: dynamic, exciting and utterly immersive. The monsters depicted may be the stuff of nightmares, but the show's darkness is tempered with warmth, compassion and humour.
Reviewer: James Ballands