The Ocean At The End Of The Lane
Joel Horwood from the novel by Neil Gaiman
National Theatre
The Lyric, Theatre Royal Plymouth
–

Listing details and ticket info...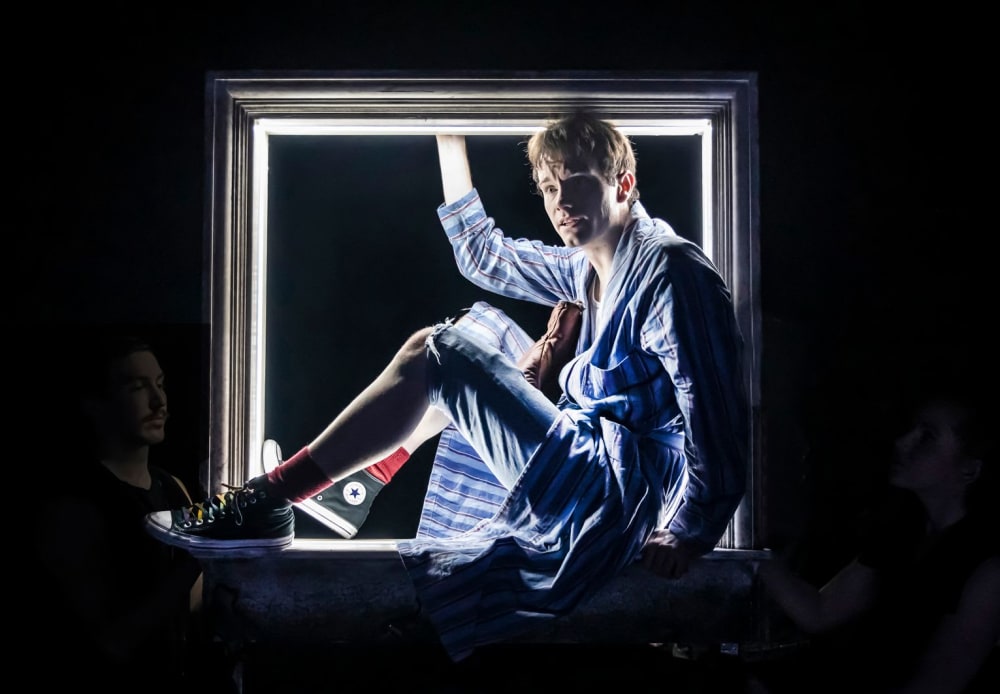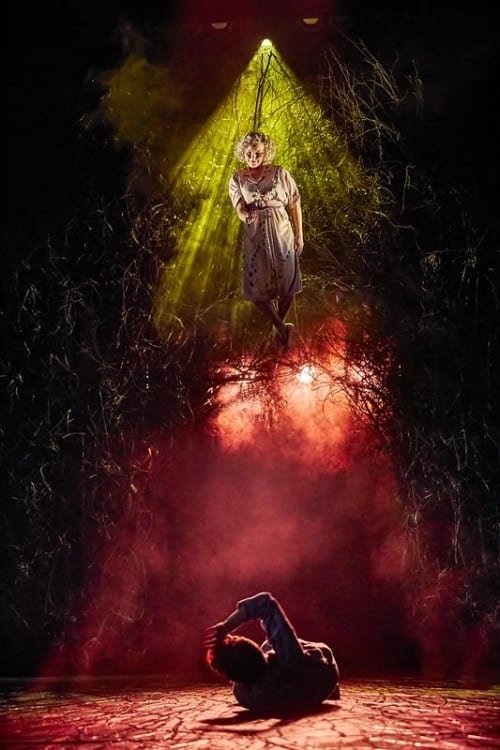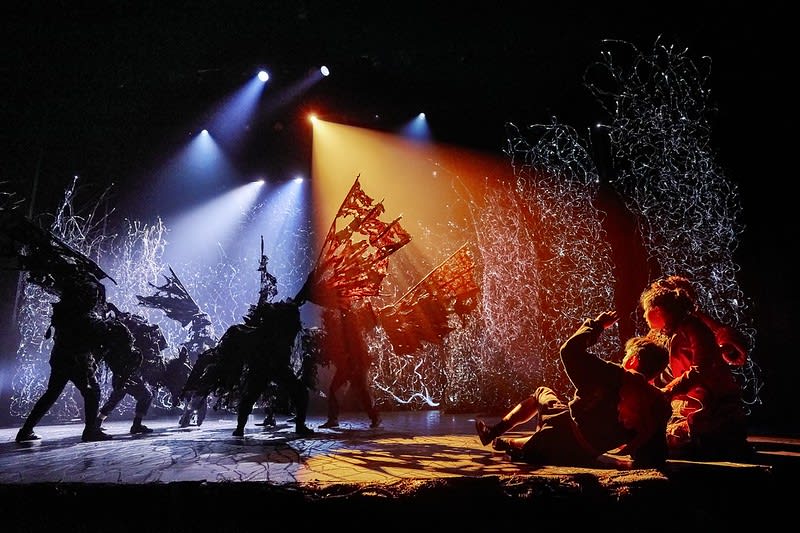 Spellbinding.
Neil Gaiman's 2013 Book Of The Year conjures nightmares and dysfunctional family, shapeshifting demons and rents in the very fabric of reality. Doors multiply, bloodied hands appear from plugholes and all goes wobbly. And Joel Horwood's (The Little Match Girl, I Want My Hat Back) adaption loses none of the suspense, the darkness or the fantastical which director Katy Rudd (Curious Incident of the Dog in the Nighttime) balances beautifully in an extraordinary and captivating tale of derring-do.
Driven by a vague memory, a heartless man leaves his complicated father's funeral to find a half-forgotten childhood play place encountering acerbic, other-worldly, handy-with-a-needle Old Mrs Hempstock (Dame Judi Dench's daughter, the excellent Finty Williams)… again. Time unravels to his 12th birthday when things have changed from sharing Narnia and Peter Pan and fairy rings with his now-dead mother to burnt toast, time-poor dad (Trevor Fox), irritating sister (Laurie Ogden) and the shocking suicide of the gambling lodger.
The lost Boy (Daniel Cornish and Keir Ogilvy alternating) is found by the Hempstock women: three generations of knowing, coping and defending the hole ripped in forever. Young Lettie (a mesmerising Millie Kikasa) is an old soul: dynamic and charismatic, fearlessly facing down the evil Flea in a whirlwind of magic and bravery.
EastEnders' Janine (Charlie Brooks) is spot-on as the ubiquitous Ursula who can hear every word ever thought, seducing dad, reeling in Sis and hanging about in forests to thwart an exhilarating escape.
It is seats of the pants stuff as the hunger birds—"not the cleanest of eaters"—are summoned and eviscerate, safe places prove few and far between as the portal is opened and danger lurks.
Fly Davis's woody set and simple, effective props encompass homely kitchens, sparse shared bedroom, terrifying bathroom and much of the outdoors while the black-clad Ensemble wait, brooding and watching, to move props, become sinister barbs and thorns of a dark forest or to lift and twirl the children as Movement Director Steven Hoggett (founding member and former co-artistic director of Frantic Assembly Theatre Company) brings superb physicality to the piece.
Who needs CGI when Jamie Harrison is OIC of magic and illusions, and Samuel Wyer's grotesque puppets are lit by Paule Constable's quite amazing atmospheric lighting?
Truly amazing, this challenges interpretation of childhood (repressed?) memories, the ordinary and extraordinary, and just what makes you you.
Absolutely must-see.
Reviewer: Karen Bussell