The Odyssey
Homer in a new version by Mike Kenny
Derby Theatre
Derby Theatre
–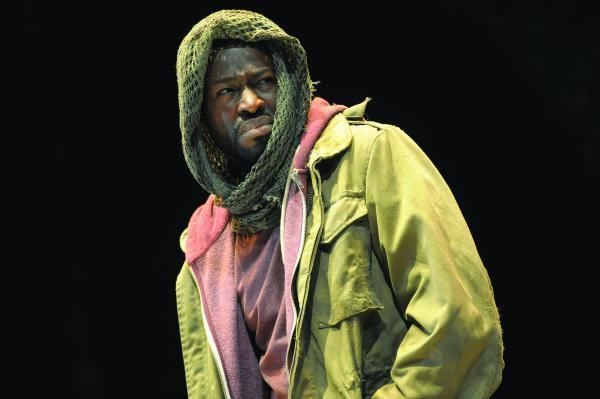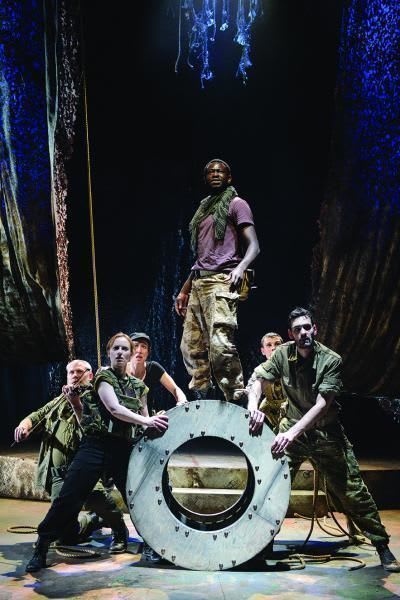 One year on from her appointment as Derby Theatre's artistic director, Sarah Brigham is beginning to stamp her own approach on the venue's artistic programme.
For the first in-house production of the year, she approached award-winning writer Mike Kenny to come up with a new version of Homer's 3,000-year-old tale The Odyssey.
The pair have worked together before—Brigham directed one of his plays when she was at Dundee Rep—and they are said to share the same theatrical values. So it's hardly a surprise that they have come up with a largely successful version of the poet's epic work.
Such is their chemistry that Kenny can come up with stage directions such as "Cyclops bites the head off a soldier" and Brigham ensures it looks real and effective.
The Odyssey looks at how Greek hero Odysseus embarks on his journey home after the fall of Troy. The first act looks at the enormous problems he and his men face on their ten-year trek back to Ithaca while the second act is concerned with how life has progressed back home in the 20 years since Odysseus went off to war.
Brigham has brought together an ensemble cast of eight who between them play various roles including sheep and pigs.
Wole Sawyerr gives an excellent performance as Odysseus who does not regard himself a hero and is never totally sure about his leadership qualities. He cleverly puts over Odysseus's inner battle as to whether he has done the right thing, especially when all his men perish.
Emma Beattie also impresses as Odysseus's wife Penelope whose love for her husband is so great that she spurns the numerous suitors wanting to jump into her bed.
The whole company throw themselves enthusiastically into all their roles and you often get the impression that there are more than eight people on stage.
There are some ingenious touches—Christopher Price shows excellent balance on stilts as Cyclops while his one eye is represented by a light on a helmet similar to those worn underground by miners.
Plaudits should go to designer Barney George, lighting designer Tim Skelly and composer and sound designer Ivan Stott for helping to bring Brigham's vision to life.
While Kenny has written an inspiring adaptation, there are certain sections in act two which I felt could have been explored in greater depth. Odysseus's relationship with his son Telemachus—a confident Rich Dolphin on his professional debut—is almost glossed over; it seems slightly odd that the young man should so readily accept a father he has never known.
Odysseus's bond with Penelope is hardly examined: she refers to a change in her husband's behaviour yet we hardly find out how he is different. There is little evidence that he has suffered any long-lasting trauma from his violent and problematical adventures.
Despite that, Kenny's adaptation is a lively, accessible work while Brigham directs with pace, elan and commitment. Despite its age The Odyssey can resonate with a modern audience; Kenny and Brigham make sure theatregoers go on a memorable journey.
Reviewer: Steve Orme