The Odyssey: Episode 3 - The Four Winds
Florence Espeut-Nickless
National Theatre and Trowbridge Town Hall
Trowbridge Town Hall
–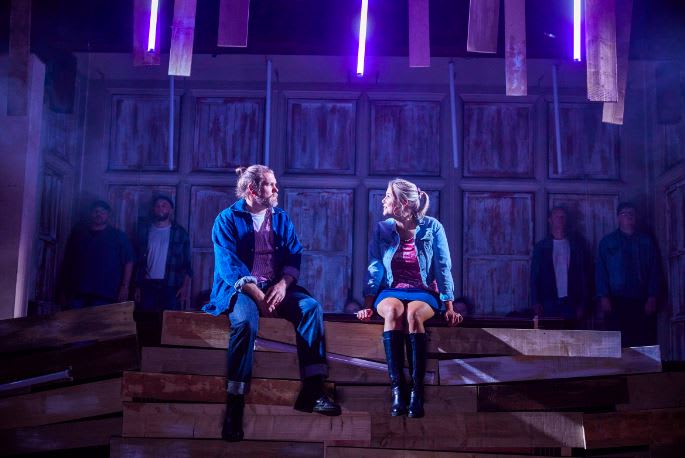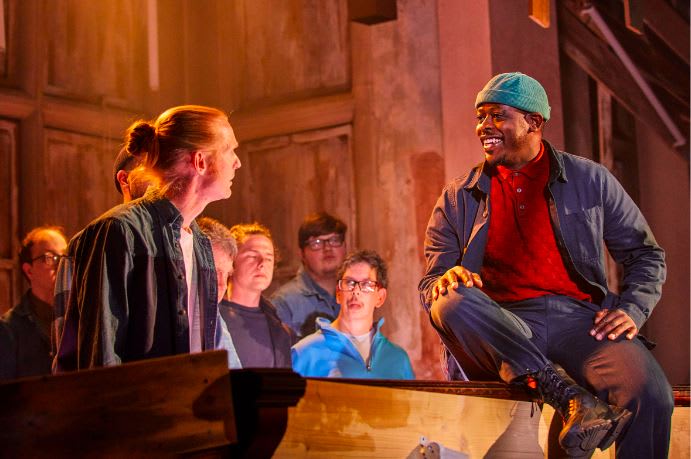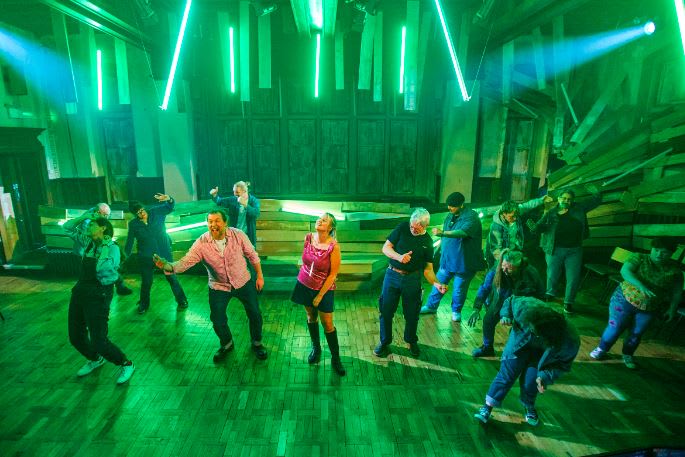 Never, in all my life, did I think I'd be reviewing a National Theatre production in Trowbridge.
Since 2017, the National Theatre has worked in partnership with communities across the country. For its fifth anniversary, the nationwide initiative Public Acts sees The Odyssey played out in five episodes. Inspired by a similar enterprise across the pond by the Public Theater, its objective is to "create extraordinary acts of theatre and community". The locations chosen for Homer's classic work are Sunderland, Doncaster, Stoke-on-Trent and Trowbridge, with the story culminating at the National Theatre itself in London.
So, when the initial release was published announcing Trowbridge's inclusion in this community-driven construct, my eyes lit up. After all, the county town of Wiltshire is where I spent all 18 years of my upbringing—although strictly speaking, as I reminded people often, I came from a village just outside. Nevertheless, the town of Trowbridge appeared on my address. Like many, I wasn't particularly fond of the place and sought to expand my horizons to various parts of England at the earliest available opportunity, until recently returning to the West Country.
Trowbridge, once famed for its cloth mills, sausage-making factories and a beer-reeking brewery, has been forced to revitalise itself on a number of occasions in its history. With neighbouring towns like the trendy Frome and popular Bradford-on-Avon to compete with, it has failed to make its mark. However, last year the town received an investment of £16 million from the Future High Streets Fund, with half of that allocated to the Grade II-listed Town Hall—the venue for episode three of The Odyssey, The Four Winds.
Written by local scribe Florence Espeut-Nickless, with a cast formed from the community, The Four Winds sees Homer's 3,000-year-old story spun into a localised and modern journey centred around Andy and Dion, a couple in love, from Studley Green—which for those who don't know, was the place I was told not to walk through late at night growing up. Down-on-his-luck, Andy is drafted into the army by Odysseus and is fearful of the price Dion and their young kids will have to pay.
Staged where the magistrates court was situated two decades prior, Ruby Pugh's design has two-by-four planks placed amongst 2000s disco lighting to transform us from the stormy seas to the local nightclub. The company covers several decades and is a wonderful, diverse portrait of Trowbridge in 2023.
Espeut-Nickless packs quite a lot into the hour-long episode, with plenty of references to growing up in Trowbridge. At times, it's a poetic ode to life in and around the town in the noughties. It is also touching and raw, dealing with sensitive issues in a sharp and crisp manner. Saili Katebe, a local poet, is terrific as the conflicted Odysseus and leads the company strongly.
The production quality, as expected from the scheme, promotes the limited staging to an atmospheric set. But it also elevates the script and cast to explore something unlike community theatre as a result.
The next stop on this multi-venue, national story is Sunderland next week, before 11 of Trowbridge's cast members will take on the Olivier Theatre on London's Southbank this summer.
I doubt there'll be another chance to see a National Theatre production stop by Trowbridge for a long time. For the past couple of decades, the once-prominent town has certainly had its struggles, and no doubt will have a few more. But the power, strength and game-changing ability a community can pull together is unparalleled—and it starts with projects like these. Trowbridge might not have been the place to be for many like me growing up, but it certainly can be for the next generation.
Reviewer: Jacob Newbury