The Omission of the Family Coleman
Claudio Tolcachir
Theatre Royal Bath
Ustinov Studio, Theatre Royal Bath
–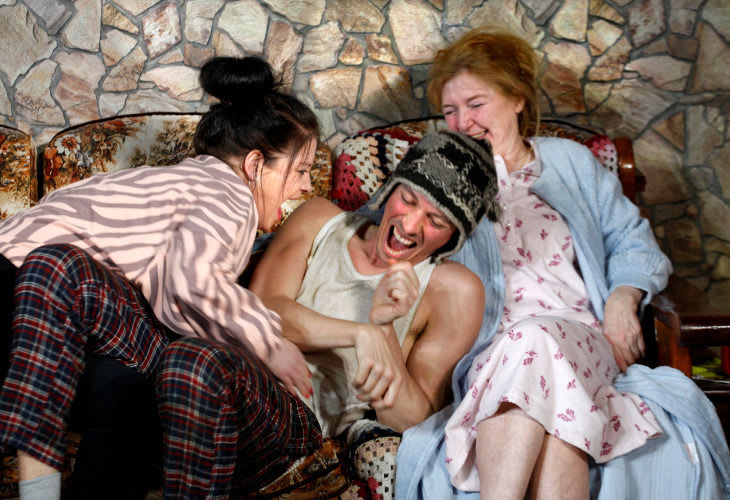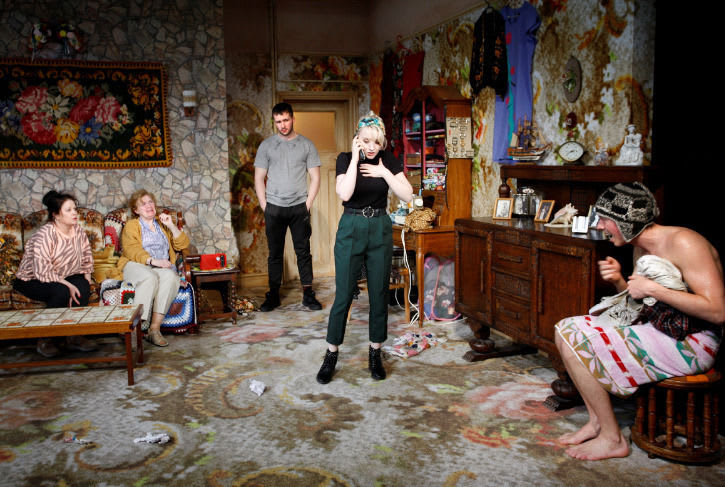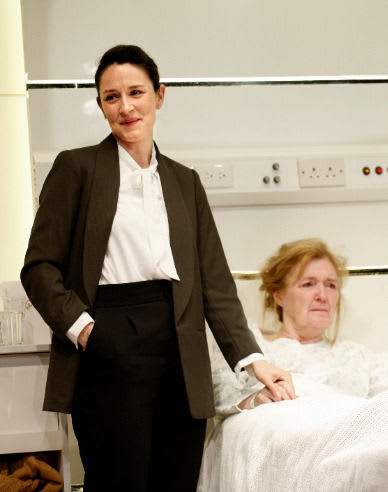 A dysfunctional family battling against impoverished circumstances shifts from its South American roots to a setting in the Irish Republic, in a new translation by Stella Feehily of Claudio Tolcachir's much-loved 2005 Argentinian classic.
At first, it's an onslaught. It takes a while to figure out the relationships: single mother Mary and three adult children of different fathers residing under one roof, a fourth who lives elsewhere. All scrabbling, arguing, bickering and baiting but held together by one affectionate and beloved grandmother.
The fights—sometimes physical—between family members initially threaten to overwhelm. The two brothers are the main instigators: belligerent Damian (a brooding David Crowley) with his drink problems and provoking, irreverent Marko (Rowan Polonski) who has worn the same filthy clothes for years and is later described as "difficult to manage".
But it's bleakly and brutally funny and the Argentinian humour has travelled well; Marko, with his unique take on life is usually the cause and Polonski plays him with excellent timing and a deft touch. He urgently wants to talk to Damian because Granny's night-time coughing means she might be pregnant and, as the two men of the house, one of them must be responsible.
Laoisha O'Callaghan as Mary is loud, unmaternal and impractical; it's telling that her children call her Mary rather than Ma. Daughter Gaby (Evanna Lynch) is the pragmatic glimmer of sanity—taking the washing to the launderette because the machine has broken, making clothes to sell in a yard sale to scrape together a living.
Fathers are notably absent, yet this off-kilter family is in denial about its individual problems because in its poverty—originally devised in the Argentinian depression but now feeling entirely at home in post-Celtic Tiger Dublin—everything is a struggle. It's impossible for the children to move out and even putting enough food on the table is difficult. A different brand of shampoo—other than the big bottle from Lidl that everyone uses—is a luxury.
Tim Shortall's claustrophobic tenement-style design full of detailed clutter emphasises the problem. The front door leads directly into the living room, dominated by a large sofa with shared bathroom and kitchen just off; there's no personal space to escape from the in-fighting.
The dynamics change with the arrival of brisk Veronica (Natalie Radmall-Quirke), the one daughter who lives elsewhere, brought up in affluence by her father. She's a consummate professional with a husband, two children and big house, but of all the buried secrets, she may have most to hide. It's an occasion worthy of a trip to the shop for Swiss roll, even though she's only there to see Granny (Anne Kent). Family allegiances shift in her presence and alliances reform, only to be turned on their head again by Granny's emerging health problems and a trip to a private hospital.
Laurence Boswell directs with an innate understanding of the many shades of Tolcachir's often quirky and well-constructed script and the energetic ensemble cast works terrifically well together. What emerges from the chaos is the revelation of a family like any other: complex, problematic, pulling together and pushing apart but savagely and remorselessly comic, often resorting to humour as a weapon to batter away the pain. Put under extreme pressure, who knows how any of us might survive; what becomes compelling and ultimately poignant is the discovery of this family's reactions to a crisis that threatens to split them asunder.
Reviewer: Claire Hayes