The One Day of the Year
Alan Seymour
Finborough Theatre
–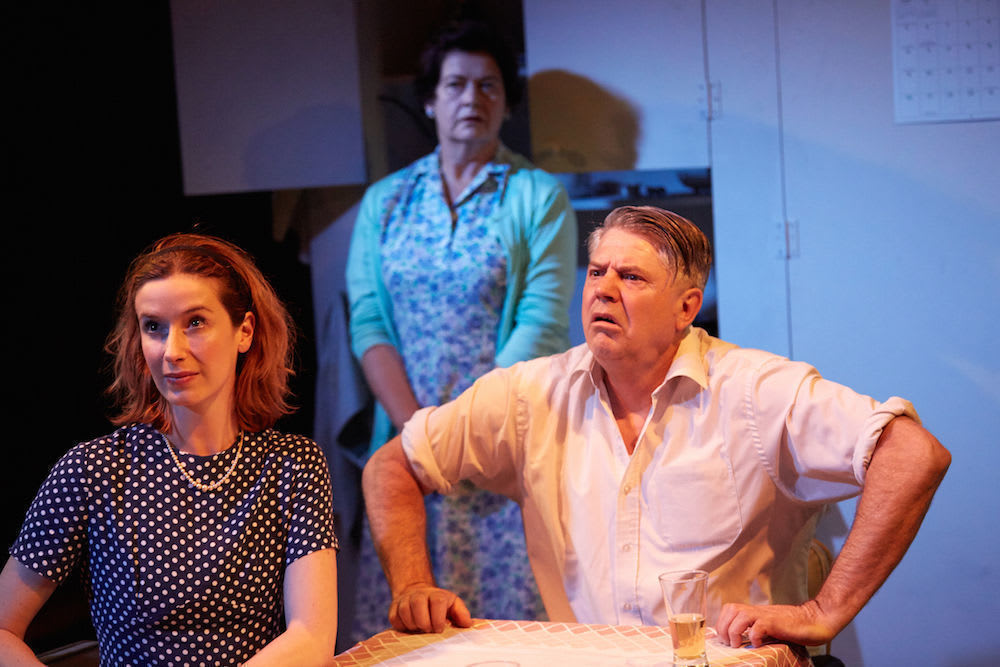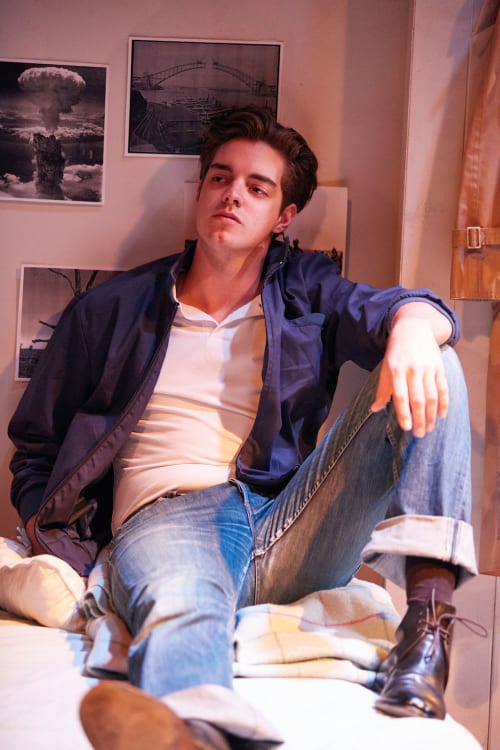 Australian playwright Alan Seymour (1927-2015) was inspired to write The One Day of the Year in 1955 on his way home to the suburbs after watching the annual Sydney march commemorating Anzac Day.
Anzac Day is on the 25th of April and it is the day on which Australians remember those who died in Gallipoli during World War I.
Gallipoli put Australia on the map; but Gallipoli was a defeat, a fiasco, doomed from the start, a bloodbath, a waste of lives. Over 8,000 Australian soldiers were killed in Turkey in 1915.
Seymour's play was rejected by the Adelaide Festival of Arts in 1960 for its supposed anti-military stance. It was premièred by amateurs, The Adelaide Theatre Guild, and caused a furore.
Its professional première was in 1961 on Anzac Day. During the dress rehearsal, there was a bomb scare, forcing police to close the theatre for 24 hours.
It now gets its first UK production in over 50 years.
The play is set in a working-class home in a Sydney suburb and takes its drama from a conflict between father and son whilst mum holds the fort
The insular father, who works as a lift operator in a department store, is proud to be Australian, proud to be working class and he loathes Pommies. He looks forward to Anzac Day. He enjoys the parade and the booze-up afterwards. It is the one day in the year when he feels he is not a no-hoper.
The father is extremely well acted by Mark Little, whom many theatregoers will remember from his highly successful one-man show, Defending the Caveman.
His son, an idealistic undergraduate, hates Anzac day and challenges its myths. He doesn't feel pride. He feels ashamed of the phoniness, the hollowness and all the ballyhoo. He sees nothing to glorify and is disgusted by his father's behaviour. James William Wright impresses as the son.
Encouraged by his tactless, patronising, upmarket girlfriend, he determines to do a photographic expose for the university magazine. Instead of photographing the parade, he photographs the aftermath with the beer-swilling ex-soldiers vomiting and brawling in the streets.
At the premiere in the 1960s Seymour was labelled a communist sympathiser and "un-Australian". Today One Day of the Year is regularly read in Australian schools and is considered an Australian classic and as authentically Aussie as Ray Lawler's Summer of the Seventeenth Doll which premiered in 1955 and marked the birth of Australian drama.
The intimacy of the Finborough Theatre suits Seymour well. The first-rate Australian cast, directed by Wayne Harrison, deserve full houses and a transfer. 
Reviewer: Robert Tanitch