The Only White
Gail Louw
Chelsea Theatre
–

Listing details and ticket info...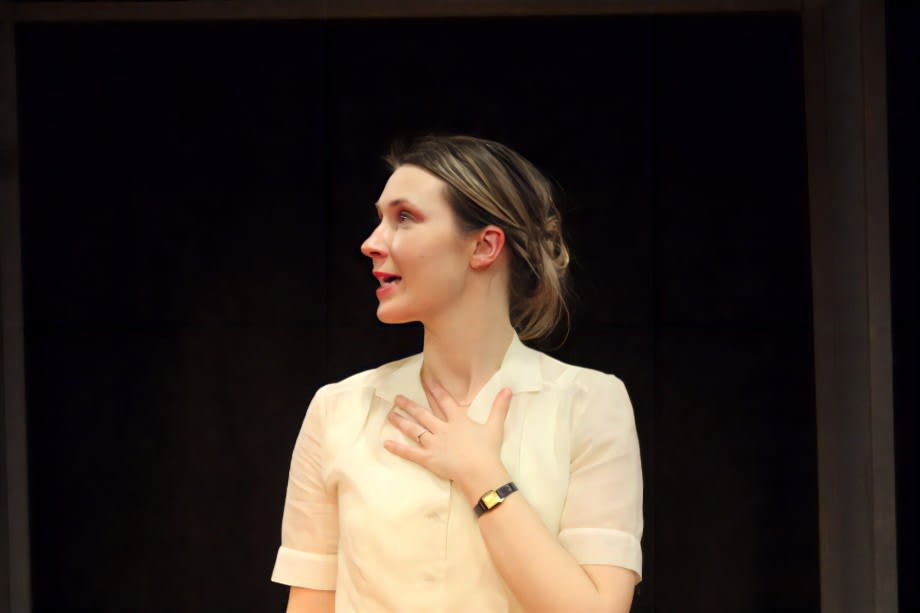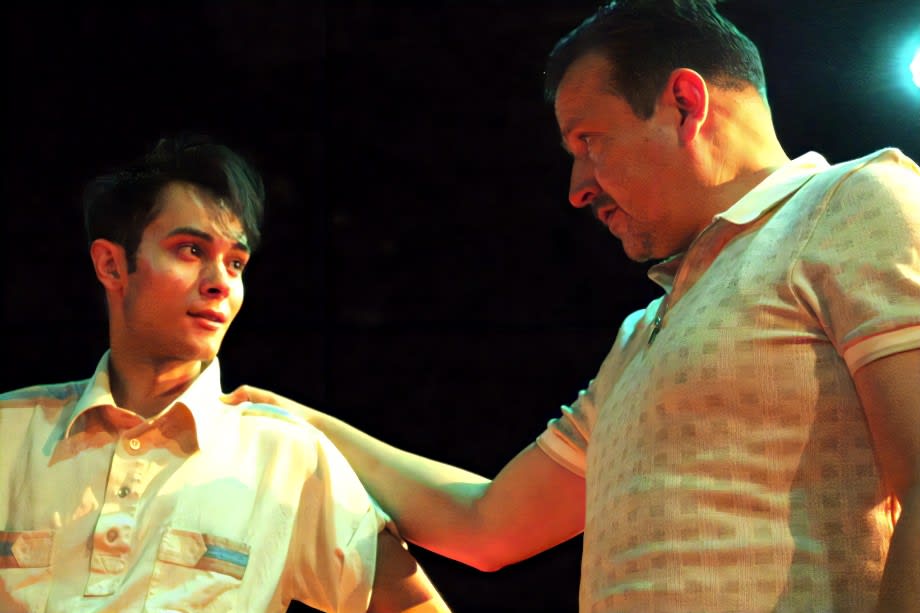 Back in 1965, the apartheid regime of South Africa took a break from torturing and murdering black people to arrange the execution of the white man John Harris for political terrorism.
The first voice we hear is that of John Harris in 1964 identifying himself as part of the African Resistance Movement, phoning the police to warn them of the bomb he left on a white-only platform as a protest and urging them to evacuate the people nearby. The police made a decision not to evacuate, causing the death of one person and injuring 23 others.
Gail Loew's play depicts how his wife Ann and the family friends Ad and Wal Hain along with their 14-year-old son Peter she is staying with respond to this event. All of them are shocked. Although they are liberal and oppose the apartheid system, they don't agree with what John has done but stand by him.
Almost every scene takes place in their living room with the group swapping information, updating each other and discussing their attitudes towards the case. It is claimed John "abhors violence" but, becoming frustrated by the government's clampdown on protest, he decided to do something to "trigger" larger numbers of people into active resistance.
Wal (Robert Blackwood) points out to Peter (Gil Sidaway) that in the Second World War, the French resistance was also driven to take up acts of sabotage against the German occupation.
At the back of the stage, always visible, is a small, narrow, platformed cell holding the prisoner John (Edward Sage-Green). Occasionally, we see him moving as if he is being beaten. His injuries include a broken jaw.
We glimpse very brief encounters from Ann's visits and hear him read the odd sentence from letters he has sent her.
It is an important, interesting story that has been created in consultation with John's son David and Peter Hain who later became a British Labour government minister. Although its focus is the family distress, there are moments of humour as when Ad (Emma Wilkinson) and her partner Wal are banned from speaking to people but are given special permission to speak to each other. However, the play has a number of weaknesses.
The unfolding conversations between the characters seem designed simply to convey information. They lack dramatic tension and don't give the characters any depth. This makes the show feel slow, uneventful and remote. It is also difficult for us to care what happens to any of them, especially John, who has the task of looking miserable at the back of the stage for nearly two hours saying little more than twenty words and then dying.
The play also doesn't help us understand the particular horror of the apartheid system or why good liberal people could be driven to behave like John Harris.
Reviewer: Keith Mckenna