The Pantomime Adventures of Peter Pan
Harry Michaels, additional material by Jason Sanford & Ben Nickless
Crossroads Pantomimes
Opera House, Manchester
–

Listing details and ticket info...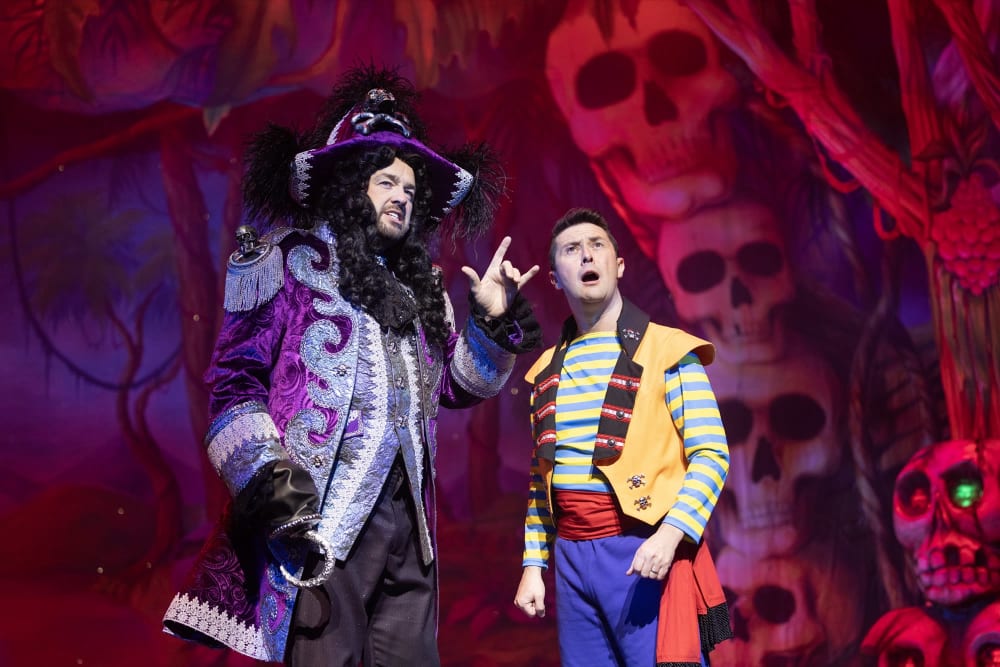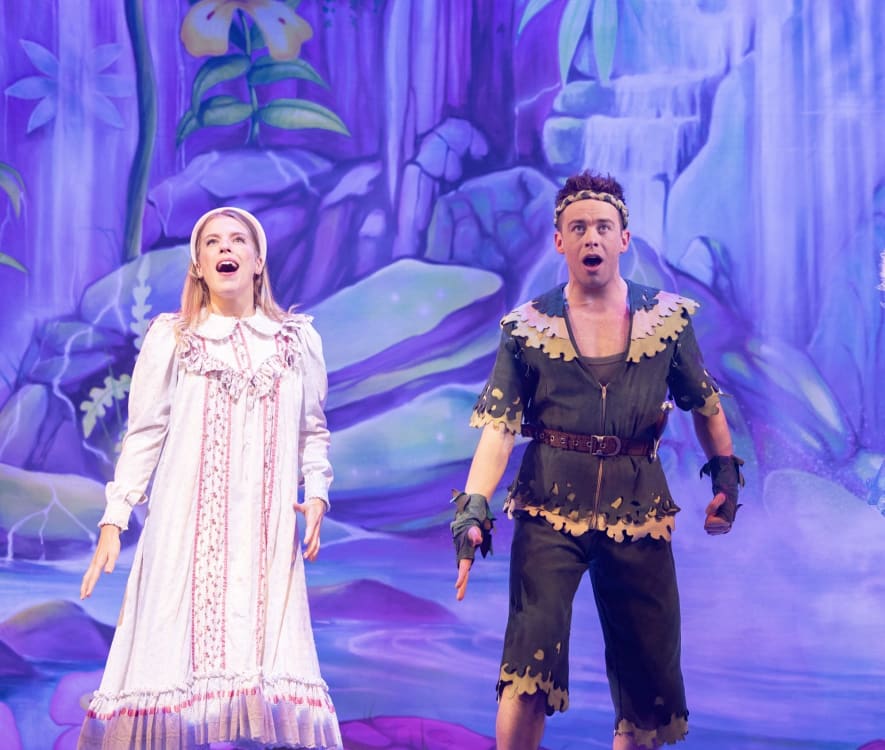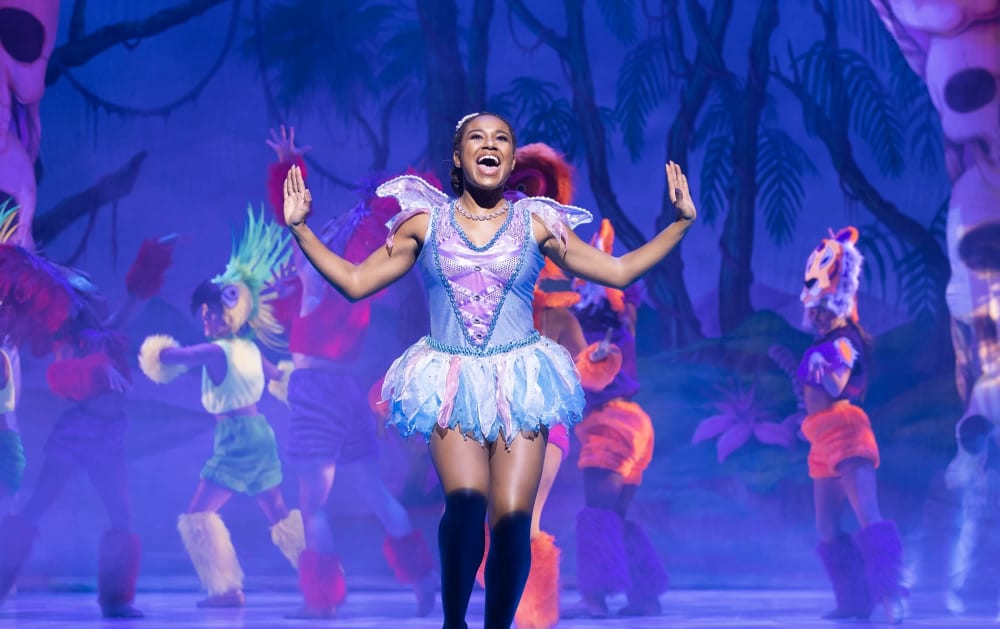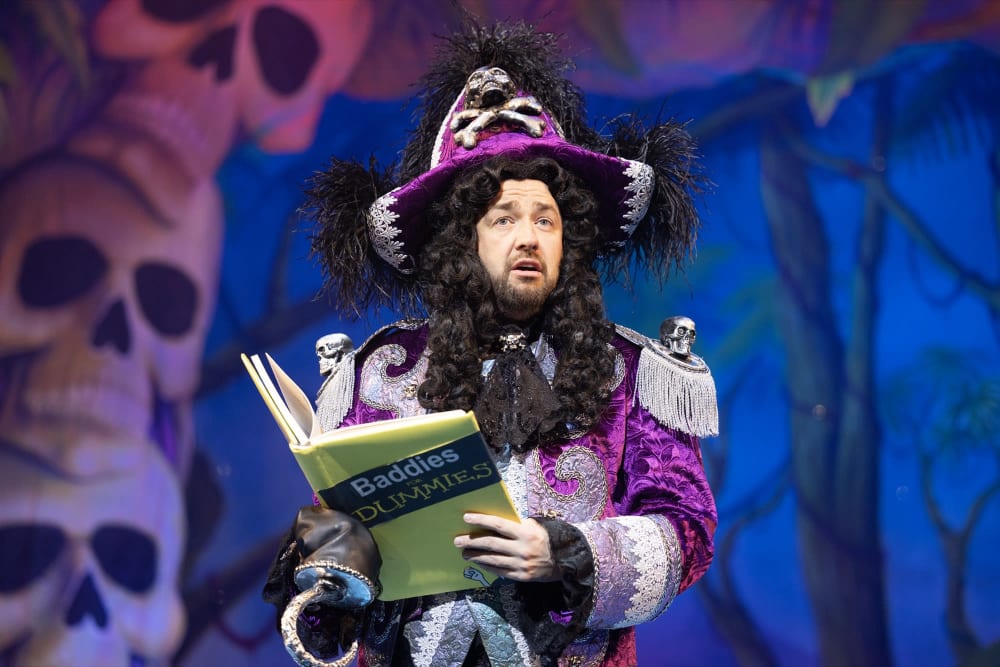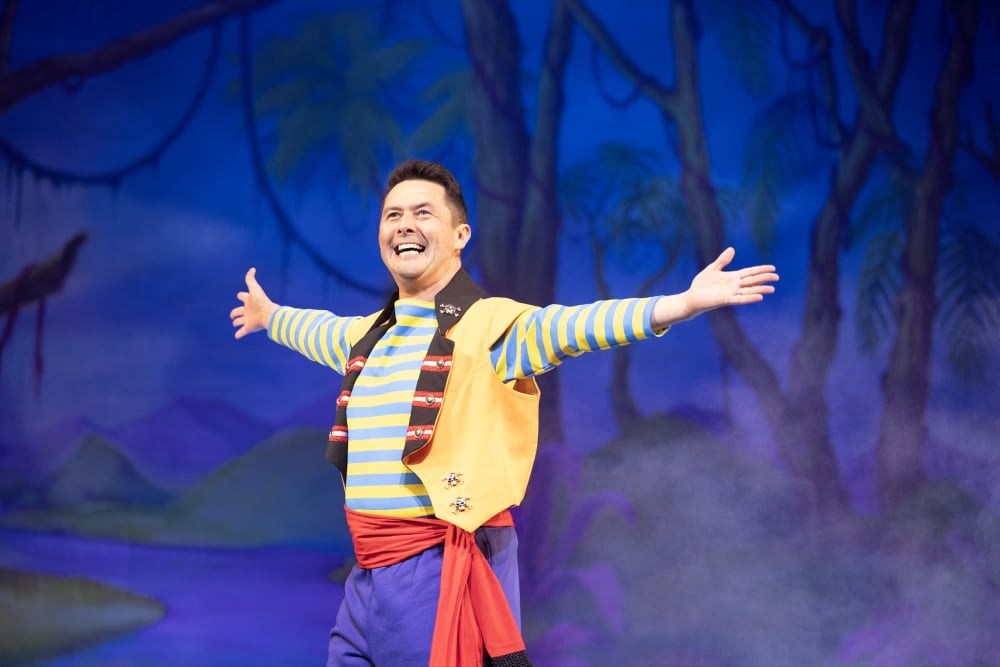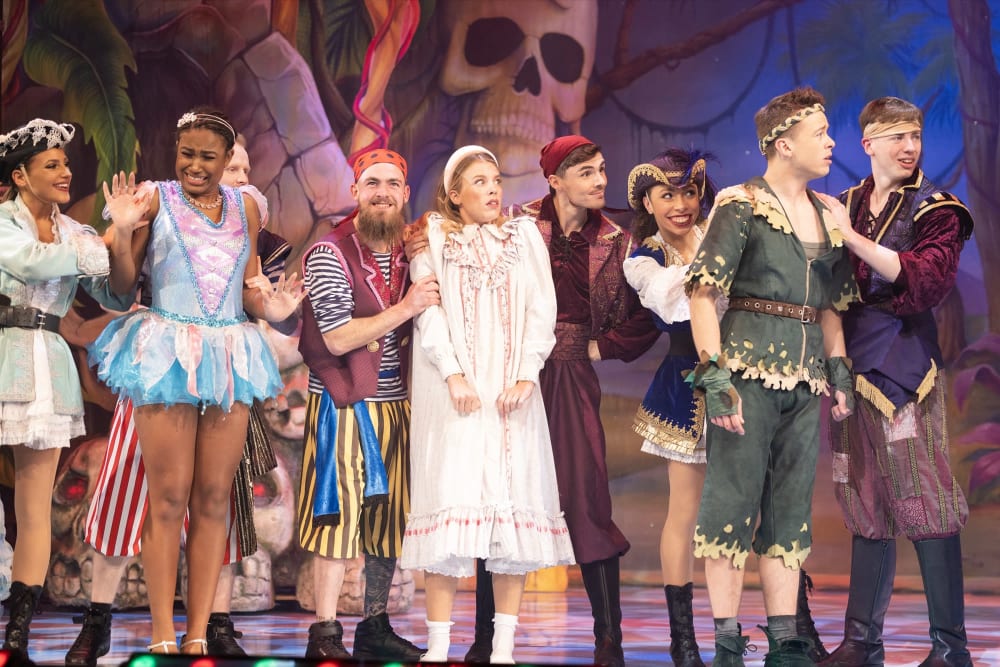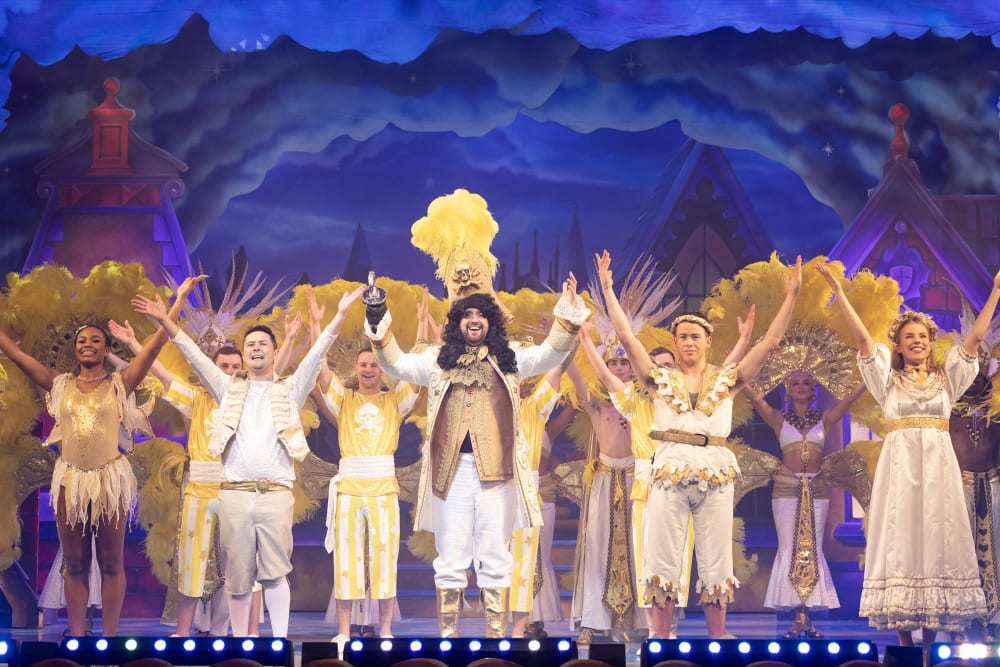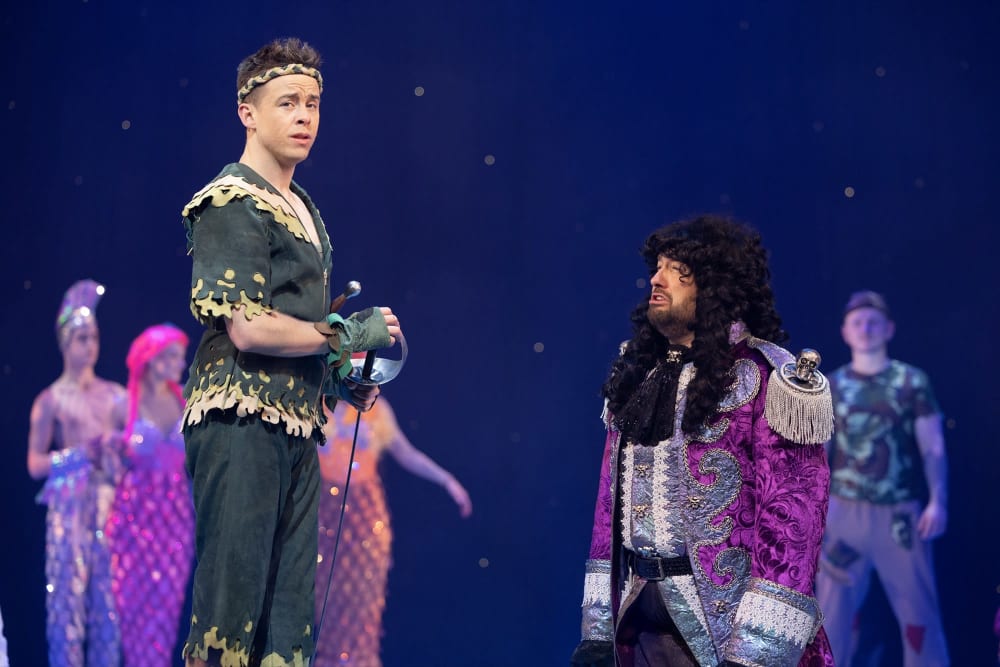 It's clear in the first few minutes that this is a panto that is going for spectacle, as with a flash of pyrotechnics and some complex lighting effects (lighting designer Richard G Jones), Tink (Samara Casteallo) the fairy flies down onto the stage to introduce the story with the help of an animated film sequence on the front cloth, which is whisked away to reveal a very colourful opening number.
This isn't the Peter Pan story of J M Barrie but a sequel where Wendy (Jessica Croll) hears that Peter (Ross Carpenter) is in trouble so returns to Neverland to help him. Apparently, Captain Hook (Jason Manford) survived being eaten by a crocodile and has returned to steal the last of the Pixie Dust from Mermaids' Lagoon—without it, Peter can't fly. He recruits his old crew of Smee (Ben Nickless) and The Acromaniacs (Sam Brimicombe, Richard Cadle, Thomas Judge-Kynock and Chris Rait), but says he has reformed, offering a lift to Peter and his friends on his pirate ship. But can he be trusted?
That's pretty much it as far as story is concerned. The plot is only occasionally referred to and there's no jeopardy to make us wonder what will happen next—even when Tink gets kidnapped by Hook and has her wings removed, she's free and fine again within five minutes—it is there as an excuse to bring on anyone other than Manford and Nickless as it's more of an old-fashioned variety show than a panto in many ways and they are very much the stars.
Nickless, the regular Comic at the Opera House pantos, brings back some of his usual types of routine, including a series of puns using a box of props, a rap about current events over the past year and some quick fire impressions in song. Manford sometimes goes into the usual baddy routine, helped by his Baddies for Dummies book, but is largely a second comic, with his own stand-up spots. Together, they do some classic double-act routines, such as Manford trying to sing a song that Nickless keeps spoiling (when he almost becomes Bobby Ball), and later they are both sat on rocks dressed as mermaids wearing singing coconut bras in a routine you could imagine seeing Morecambe and Wise performing.
When the others get a look-in, there are some decent performances from the rest of the cast with a nice variety of musical numbers sung well (although the microphone sound is rather tinny and too loud, even in the dialogue) and given good backing from the 5-piece pit band (MD Kelvin Towse with Alastair McMath, Sophie Hastings, Gavin Hibberd and Katie Parker).
The first act ends with the spectacle of a gigantic crocodile extending its snout right over the heads of the audience, the second with the now-common panto routine to "The Twelve Days of Christmas", both of which generated squeals of delight and laughter from the audience—kids and adults alike. There is also some knockabout comedy from the amazing Acromaniacs, though Nickless even gets in on this act. Manford does get to sing properly, and reference is made to his appearance on The Masked Singer.
While it may be missing many of the usual panto elements, with no Dame and a Villain who is only part-time bad and doesn't really do much villainy, it is still a very entertaining night out for all ages.
Reviewer: David Chadderton