The Paradis Files
Music by Errollyn Wallen, libretto by Nicola Werenowska, Selina Mills, original idea of Selina Mills
Graeae Theatre Company in partnership with BBC Concert Orchestra and Curve Theatre
Queen Elizabeth Hall, Southbank Centre
–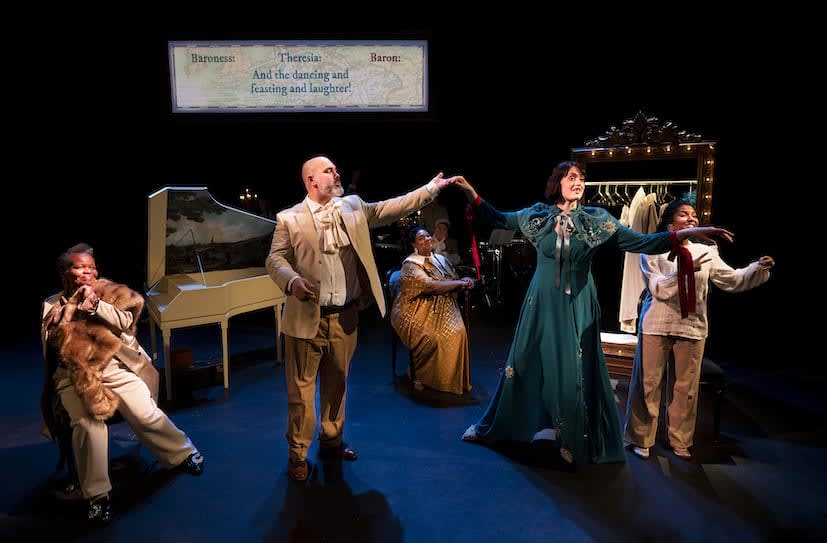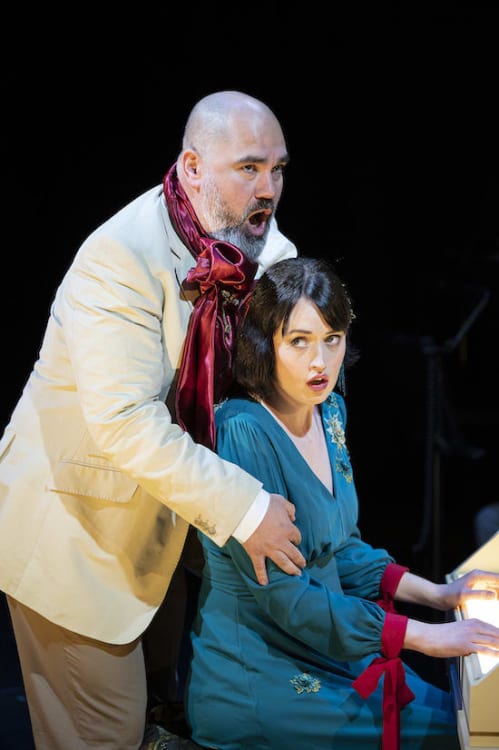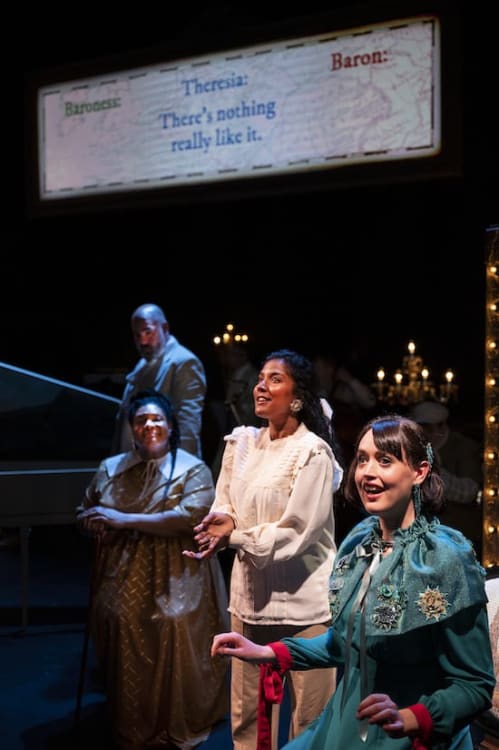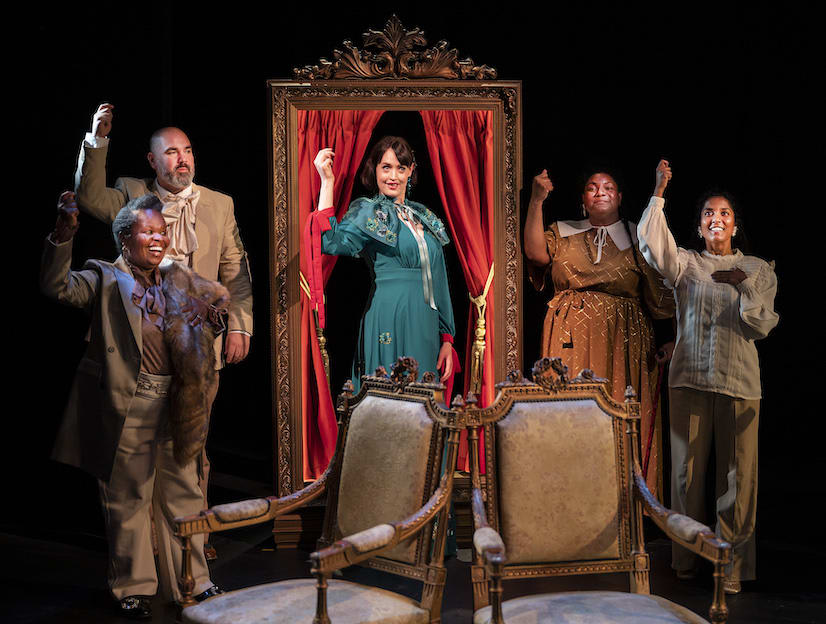 You have probably never heard of Maria Theresia von Paradis, I certainly hadn't, but she was a celebrated pianist and composer in eighteenth century Austria, a favourite of the Empress Maria Theresa and toured Europe. In London she was dubbed "The Blind Enchantress". She lost her sight when she was a small child and part of her story is the painful attempts to restore it.
Sadly, very little of Theresia's music survives. Errollyn Wallen's new opera (commissioned by The Stables for IF: Milton Keynes International Festival) isn't about her work but her family and personal relationships. Graeae's production, directed by Jenny Sealey, has creative BSL, audio description and captioning seamlessly integrated as part of the performance making it fully accessible and it is especially appropriate that this telling of a blind protagonist's story begins with the singers and musicians introducing themselves and describing their costumes and characters. The scene is then set by a chorus of Gossips who throughout provide narration and comment (singers join it when not playing their individual roles).
The opera itself opens in the music school that Theresia opened in Vienna in 1808 when she receives an unwelcome visit from her estranged mother and, in a series of flashbacks in memory, recalls past pains and problems and some fun times. The coldness between daughter and mother stems from the misguided attempts at a cure for which she blamed the Baroness, though her father had been just as responsible: though thought her blindness would affect acceptance at court and her prospects of marriage.
Bethan Langford (herself visually impaired) gives us a Theresia, who is very determined despite her vulnerability and, though Maureen Brathwaite's Baroness seems at first more concerned with family pride, she does reveal deeper feeling, reconciliation may be possible. Ella Taylor stands out as Theresia's maid Gerda, ever protective of her mistress, plays conciliator between them, though "handbags at dawn" is the way she sees the situation.
Theresia remembers her time as a pupil of Salieri (Ben Thapa), her teacher with straying hands, and more painfully, the various doctors' attempts at a cure by bandaging, sticking pins in her eyes or, in the case of Franz Mesmer, using electricity. We learn of her lovers (Mozart was probably one of them) and of the loss of a baby. Her mother, ready with the gin when knowing her daughter pregnant, thought it for the best at the time but now asks forgiveness. She too lost a baby. The Baron (Omar Ebrahim) wanted a male heir and, though there is a warm duet between them, Theresia realises that it may not have been him who loved her most.
Errollyn Wallen's score is eclectic, sometimes reflecting the music of Viennese contemporaries, at times full of pain but still beautiful and, remembering her love life, quite jaunty. Scored for a small band of piano, violin, double bass, accordion and percussion, it is delightfully played by members of the BBC Concert Orchestra and beautifully sung.
Bernadette Roberts's design uses rich period costume and individual elements: a landscape decorated piano, gold frames and red curtains rather than an overall setting that make the action fluid, and Jenny Sealey's direction responds to the musical moment rather than going for naturalism. Singers often sing straight out, interpreters beside them, their signing imbued with feeling. Their strong voices come over clearly (though not so when the speak to introduce themselves) but the surtitles are still useful even if you have no loss of hearing to identify the character singing when it isn't obvious and offer other visual information such as cityscapes.
Graeae and the Ramps on the Moon initiative have shown how to make theatre accessible to everyone at the same time, both performers and audience, and Jenny Sealey and her team have done it again.
Reviewer: Howard Loxton