The Permanent Way
David Hare
Here to There Productions
The Coach House, Malvern
–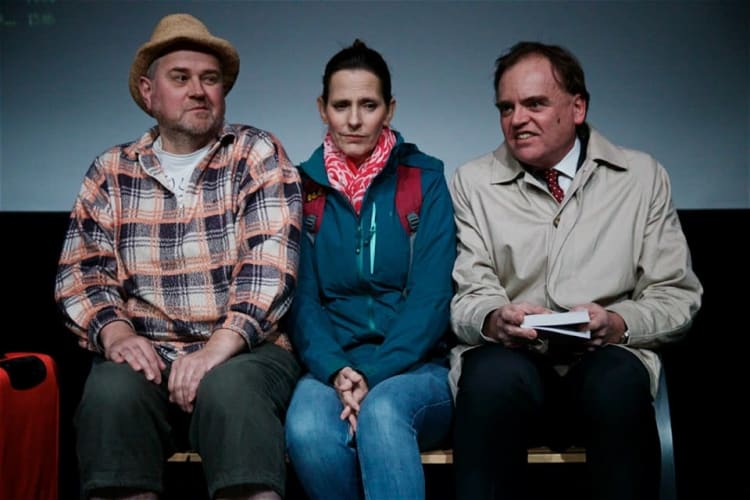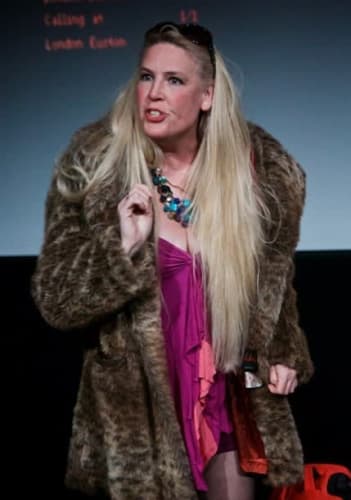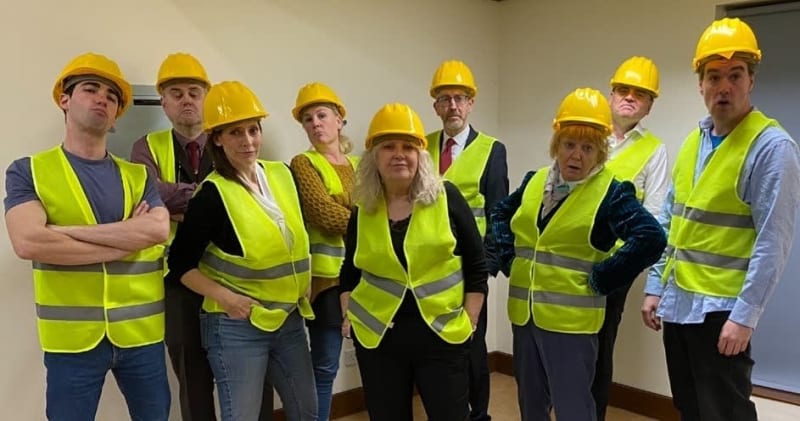 John Major's disastrous 1993 privatisation that split the railways into 113 fragments and preceded four major rail disasters may at first seem more a matter of historical interest rather than of current relevance, notwithstanding ongoing strikes now and there having been three Transport Secretaries within a couple of months.
All four calamities, Southall, Ladbroke Grove, Hatfield and Potters Bar, were the result of maintenance and safety failures, and whatever the shortcomings of the current system, there is no suggestion that the same catastrophic shortcomings are prevalent today.
However, David Hare's compelling drama still serves as a greater metaphor, as illustrated by a throwaway line by the vicar of Hatfield. He quotes a remark from a maintenance gang, with whom he had stopped to chat before the local incident. "With all these cuts, something bad is sure to happen," one had told him.
The play is based upon the actual words of survivors, the bereaved, politicians, civil servants, lawyers and entrepreneurs interviewed by the playwright. It is by turns harrowing, amusing, enlightening and enraging, a great piece of theatrical reconstruction.
Hare is always trenchant, but I never felt I was being manipulated. There is no gloss over the fact that the old British Rail had to improve, nor that greater investment did follow privatisation (as did greater subsidy).
But that "greater metaphor", as Hare puts it in the programme, raises questions about the transfer of a public utility into the hands of those more concerned about cost savings, share price and bonuses than with protecting and serving their customers. Water, gas, electricity, anyone?
Director Jasmine Brown presents the piece with video backdrops, including a talking head of John Prescott, but elicits above all a terrific ensemble performance from a strong cast each playing multiple roles.
So well integrated was their interaction that it's hard to pick out individual performances. Andrew Whittle was commanding as the Treasury mogul, as was Philip Jennings both as a senior civil servant and particularly as a senior British Transport Police Officer. Hearing Claire Worboys talk about the loss of her son was like being in her sitting room as she poured out her grief.
Morgan Rees-Davies brought light relief as a flippant, look-on-the-bright-side-of-life Richard Branson, Dawn Bush spoke poignantly as Nina (Bawden) about the loss of her husband, and Ellie Darvill's account of her son's death brought a lump to my throat.
Benedict Powell, Tim Baker and Rachel Packard made one feel, in their adept assumption of characters from different backgrounds, the dreadful consequences across society of decisions made by faraway corporations or politicians for their own ends. The Permanent Way is still a play for our times.
Reviewer: Colin Davison