The Phantom of The Opera
Andrew Lloyd Webber
Really Useful Company
Royal Albert Hall
–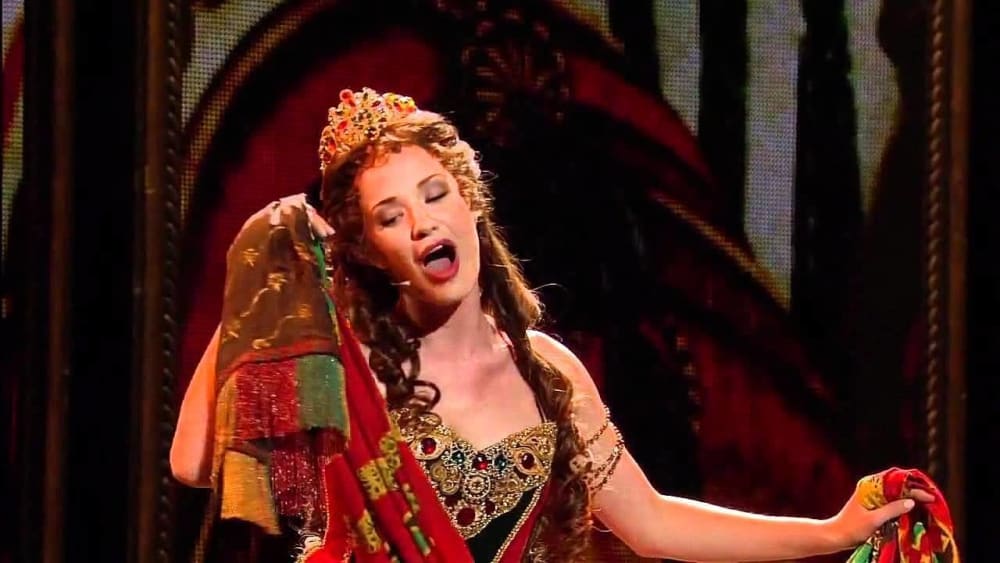 Whether you are a fan of musicals or not, I think you have to admit that Andrew Lloyd Webber is up there with the greats—and Phantom of The Opera is probably one of his best.
This screening is a recording of the 25th anniversary show staged at the Royal Albert Hall with no expense spared and it is in truth a spectacle of magnificence from start to finish.
However, even though this is in the RAH, it's not a concert version but a full-blown production with incredible projected backdrops, moving gantries, spectacular costumes and the best voices in musical theatre today.
This epic 2011 production, inspired by Hal Prince and Gillian Lynne's original staging and directed by Laurence Connor, features a cast and orchestra of over 200. The weight of combined talent is almost palpable.
Kamin Karimloo takes the role of Phantom. His voice is superb but In spite of some impressive make-up he plays him as a less scary and maybe a more sympathetic character. Sierra Boggess is a luminescent Christine with voice that soars effortlessly around Lloyd Webber's tricky score. Hadley Fraser is Raul, her childhood friend and lover, who cuts a very dashing figure.
Wendy Ferguson makes the most of her role of Carlotta.
Outstanding scenes include Phantom and Christine's duet "Music of the Night" in the catacombs and the incredible "Masquerade", a carnival of colour and choreography.
The finale included the appearance of a number of special guests including four previous Phantoms, the original West End cast and original leads Sarah Brightman and Michael Crawford.
An emotional and heart-warming evening and a must-see for anyone who loves musicals and is missing live theatre. But be quick—it's only available for free for 24 hours.
Reviewer: Suzanne Hawkes