The Picture of Dorian Gray
Oscar Wilde, adapted by Phoebe Eclair-Powell
Watermill Theatre Company
Watermill Theatre
–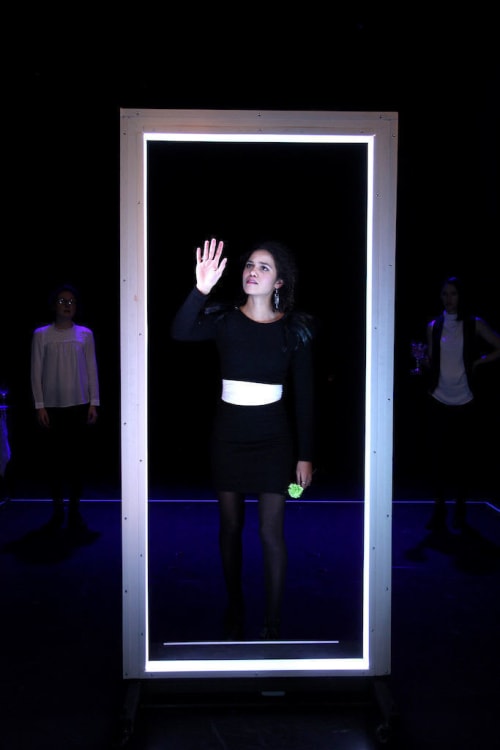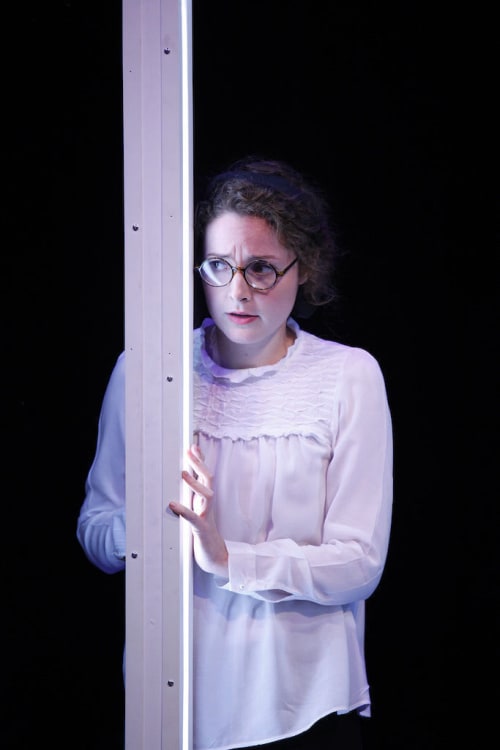 Newbury's Watermill Theatre's stripped-back production of Oscar Wilde's The Picture of Dorian Gray, skilfully adapted by Phoebe Eclair-Powell, is an intriguing, refreshing concept. It has been designed to tour to schools and village halls and is immensely accessible to all.
This exciting, gender-fluid interpretation is powerfully performed by three talented female actors. Emma McDonald brings a smouldering, naïve passion to the role of the vain, beautiful Dorian, who makes a pact with the Devil when offered the opportunity to remain youthful for the rest of his life.
Eva Feiler and Emily Stott are the narrators and quickly establish an excellent rapport with the audience as they decide who will play which role by tossing a coin. They are accomplished storytellers and seamlessly multi-role, playing all the other characters with zest, each one beautifully realised.
"It all starts with the painting," we are told as infatuated artist Basil Hallward paints a full portrait of the young, narcissistic, gullible Dorian in order to capture his beauty forever.
The simple set consists of a large, empty picture frame that almost becomes a fourth character as it's inventively wheeled around the stage, creating the various settings.
Dorian meets Lord Henry Wotton and together they live a hedonistic lifestyle where the pursuit of beauty is paramount. Dorian wishes that the painting could grow old instead of him and so the evil magic begins.
He falls in love with Sybil, a Shakespearian actress, who calls him, "Prince Charming" and he proposes marriage, but he has a change of heart and breaks off the engagement. Poor Sybil kills herself by drinking a bottle of bleach.
The painting appears to have magical powers and is slowly aging. Dorian locks it away in the attic and embarks on a ten-year 'tour' leading a double life, visiting opium dens and indulging in every type of debauchery.
As the play progresses, it gets darker and the portrait becomes more and more decayed, reflecting the effects of Dorian's lifestyle as he tumbles into a vile world of murder and eventual death.
Atmospherically lit by Harry Armytage with a haunting soundscape from Helen Atkinson, director Owen Horsley has created an imaginative, inspired production that also explores the many comedy aspects in this excellent gothic drama.
Reviewer: Robin Strapp