The Pirate Project
Lucy Foster in co-production with Improbable, in association with Oval House
Oval House
–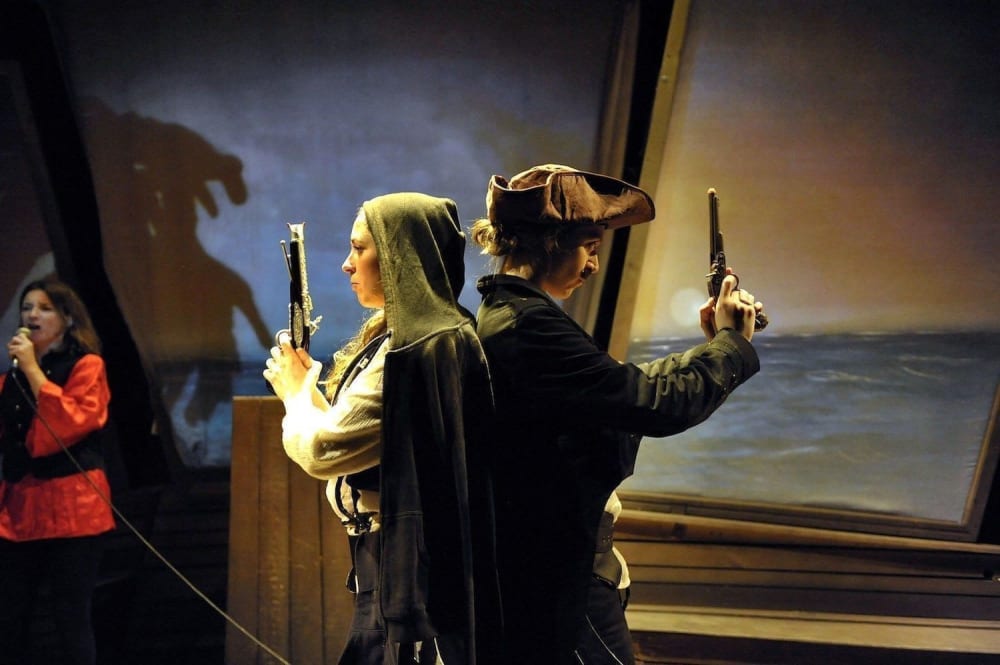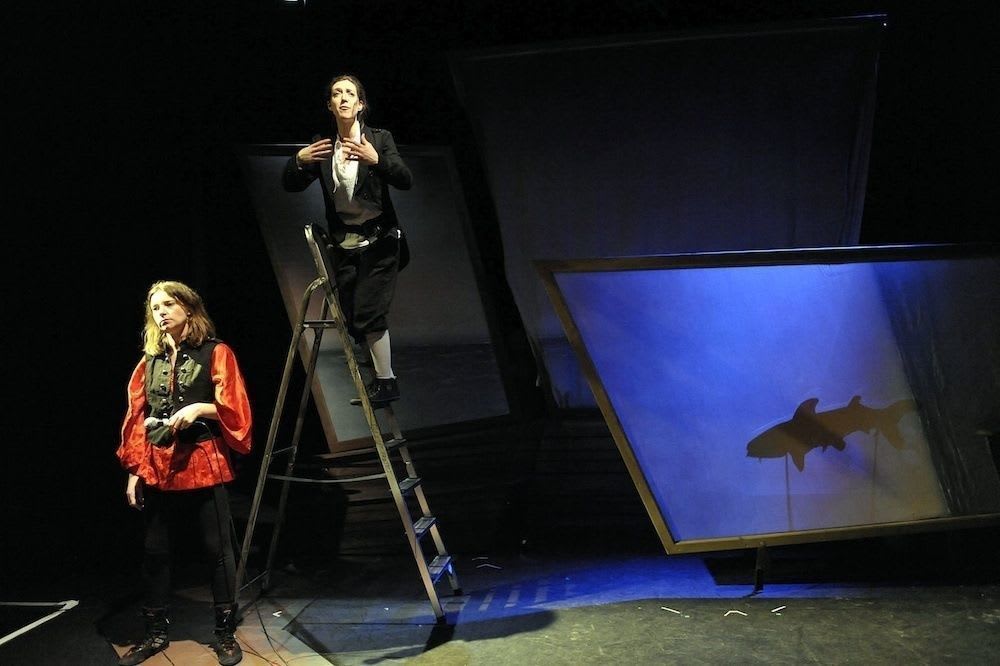 Ha harrrr! Sisters, where's your inner pirate? This devised show, created by the company with Lucy Foster as director, draws on video interviews with a group of older women, the real lives of the performers and the stories of three famed female pirates from history. It sets out to be an exploration of female transgression but it is much more of a romp than an investigation.
Chloé Déchery becomes Chinese pirate Ching Shih, Lucinka Eisler pirate Mary Read and Simone Kenyon pirate Anne Bonny and they play all the other characters too, including the male ones. Open heartedly playing "themselves" they are enormously likeable and great physical performers as the pirates, lithe and vigorous whether wielding a cutlass or busily bonking. They are not so great when dealing with text, swallowing some words and not always audible so that sometimes you understand by a kind of osmosis rather than real comprehension. Some of the video voices are even more difficult to decipher, surprisingly for the show has a delightful music and sound design by Nick Powell.
Am I very old-fashioned to find it annoying when actors use hand-mikes? For me they get in the way of actor-audience contact. Director Lucy Foster is using them mainly to mark out narration from dialogue or personal confidences, when they are being compères rather than characters, but why insert an unnecessary technical layer between these very personable performers and those they are playing to? Even for those with no vocal training, this is surely unnecessary in this small venue; these actresses could clearly be capable of clear delivery. As it is, their enthusiasm and bravura carry an 80-minute show that at present is rather muddled in its content but The Pirate Project forms part of Oval House's "Outlaws" season and as such should perhaps be considered a show still in development.
Philip Eddolls's colourful costumes and setting are carefully devised to give an impression of improvisation. A triptych of screens set above benches not only provides surfaces for seascape projections and shadow work but comes apart to suggest ships' prows and sails while the benches open up as a source of costumes and props.
With Ian William Galloway's video design, Fabiana Piccioli's lighting and Nick Powell's sound effects, the production's highlight is a brilliant storm that Prospero would have been proud of.
Reviewer: Howard Loxton