The Pirates of Treasure Island
Jamie Alexander Wilson
Magic Beans Pantomimes
Kings Theatre, Southsea
–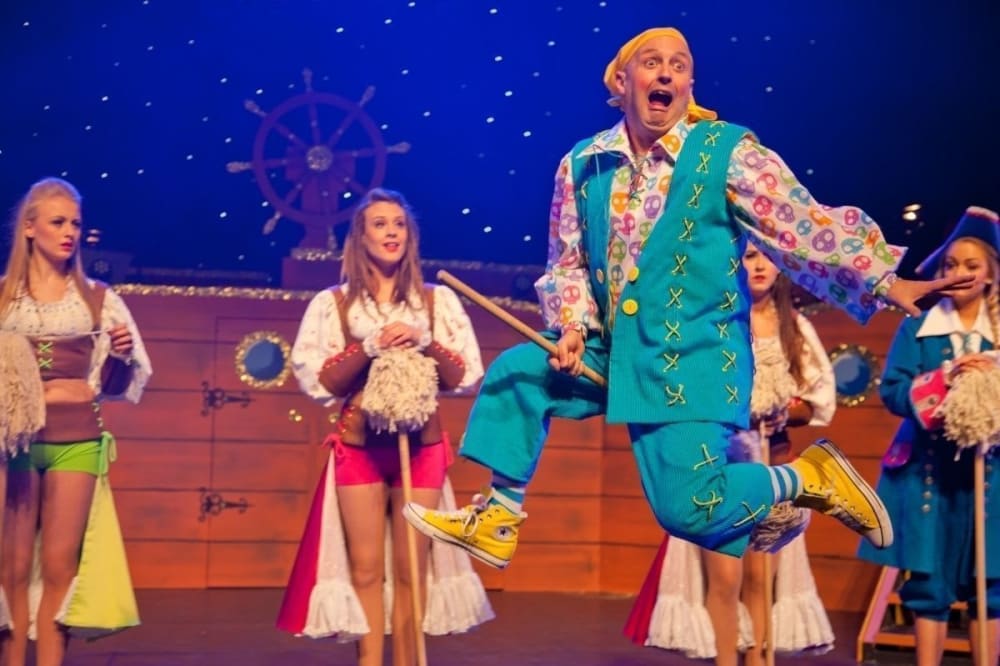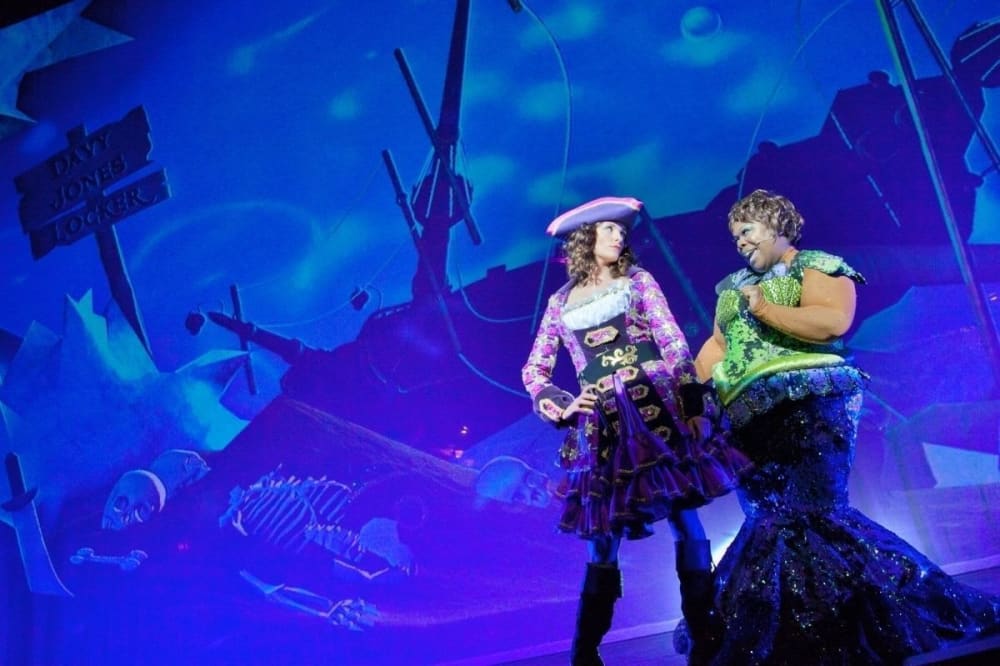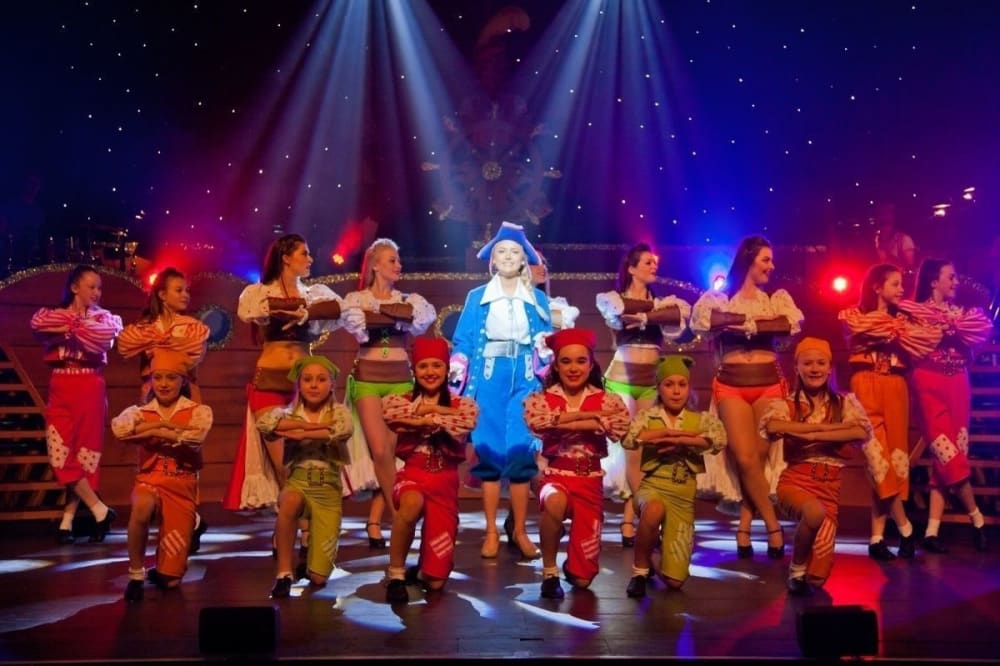 On the historic day the Women's Boat Race is held on the same as that of the men, Magic Beans Pantomimes' latest production sails into Southsea.
Girl power is firmly at the fore in The Pirates of Treasure Island with Lucy Reed's Jemima Hawkins cross-dressing as Jim to set sail on the Hispaniola. A Principal Boy of sorts in the role, Reed's Hawkins is full of aspiration and goes on her own journey of discovery in what is still a strong coming-of-age tale in this Robert Louis Stevenson adaptation.
Jamie Alexander Wilson's script has a strong sense of morality and when Jim is revealed as Jemima there is no comic business, just a great sense of respect from Hawkins's fellow seamen who make her Captain and choose to continue their adventures together as a team.
In a larger tour than that of Easter 2014's Alice in Wonderland, Magic Beans Pantomimes has secured the talents of CBeebies' Sid Sloane and B*Witched's Edele Lynch in the roles of Captain Smollett and Captain Grace O'Malley the Pirate Queen. The two Captains, with their eyes set on the Treasure Map, represent Good and Evil and although underused, command the stage each time they appear.
Sloane's Smollett is cool, calm and collected only breaking out of his demeaner to deliver his trademark "Number Rap" whilst Lynch's O'Malley is wicked to the core, rocking out her numbers with a cut-throught intensity that makes the B*Witched finale payoff even more rewarding when the audience is treated to "C'est la vie" complete with Irish dancing.
The notion of expectation and reward is played with throughout the production, none more so than in a superb set piece where the cast, armed with waterpistols, create a highly inventive and humourous dancing fountains routine that pays homage to Currie's Waltzing Waters.
With each synchronised squirt, the audience expectation of getting drenched gives way to enjoying the skillful execution of choreography. Just as the canisters appear empty, and the musical number seems to be over, the audience is rewarded and also invited to break the fourth wall themselves when, in return for water, they participate in some beach ball bouncing from stalls to stage.
Magic Beans Pantomimes must be commended on its constant investment, not only in terms of production values, which include beautifully tailored costumes, new talent and a five piece live band, but in developing set-pieces that honour age-old-industry favourites whilst also bringing older gags out of retirement full of freshness.
The only downside to such a jam-packed production is that the narrative suffers as musical numbers and business take centre stage and weigh down an overly-long first act in which a lot of plot is delivered in the opening number. Dispensing with a few of the many front cloth gags that make this swashbuckling musical a pantomime would streamline the show and provide more time for narrative progression and character development.
With Magic Beans stalwarts Ant Payne and Robert Pearce driving the comedy as Mrs Smollett and Silly Billy Bones and Jasette Amos's magical Mermaids adding plenty of soul to this swashbucking adventure, The Pirates of Treasure Island is a show all families should set sail for.
Reviewer: Simon Sladen