The Pirates of Penzance
W S Gilbert and Arthur Sullivan
Regan De Wynter
Richmond Theatre
–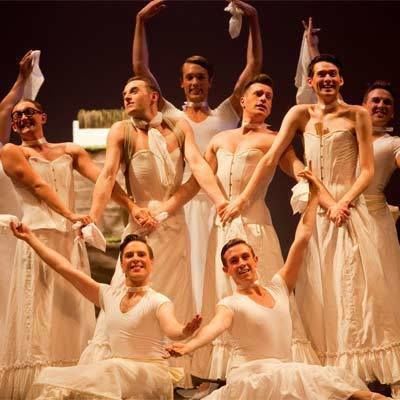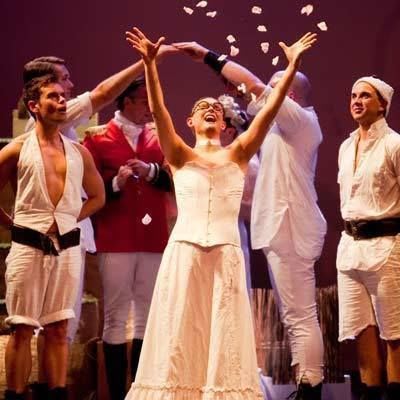 While Mike Leigh's ENO production is setting sail next month to great anticipation, here's another opportunity to catch Sasha Regan's small-scale but big-hearted and entirely delightful all-male The Pirates of Penzance.
Regan's cheeky, charming take on one of the most enduringly popular of Gilbert & Sullivan's comic operas has proved itself to be the little production that could since its 2009 debut.
Premièred in a four-week run at Southwark's ever-enterprising Union Theatre, the show later transferred to venues including Wilton's Music Hall, Kingston's Rose and Hackney Empire before embarking on a highly acclaimed tour of Australia. It's now back on these shores for a tour, which begins at Richmond Theatre this week.
The reasons for the success of this Pirates aren't hard to gauge and they go beyond the novelty value of the all-male set-up. Regan's production—lean yet robustly theatrical—embraces the silliness, spoofery and sentiment of the show via a pared-down approach, with the entire score played on a solo piano by excellent MD David Griffiths.
As such, the production gains a cabaret quality that's as distinctive as it is disarming. A boat made out of sheets sails these seas, and the policemen sport moustaches on sticks.
Clearly influenced by Propeller—not only in its all-male conceit but also in the physical, slapstick approach and Robyn Wilson's design aesthetic—the production doesn't lack for exuberance or invention. But Regan and her collaborators show skill in effectively modulating the tone for the more tender moments so that the show's pace is spry but never wearying and the balance between irony on the one hand and affection on the other is satisfyingly achieved.
While the cosy confines of the 50-seat Union doubtless accentuated the appeal and impact of some of the touches in the original production, the show still transfers well enough to a large venue such as Richmond, helped by the uniformly great turns of its performers.
Entirely on top of the score and relishing Lizzi Gee's lively, witty choreography, the cast—a mix of newbies and those who've been with the production for a while—play together wonderfully well, with especially memorable work from Neil Moors as a deliciously funny, sexy Pirate King, from Samuel Nunn as a charming Frederic, from Alan Richardson as a lovely Mabel and from Alex Weatherhill as a sublime Ruth, all complemented by energetic turns from the rest of the company.
The actors' palpable delight in performance is infectious, and the result is a hugely likeable and entertaining production that's worth catching wherever you can.
Reviewer: Alex Ramon