The Play That Goes Wrong
Henry Lewis, Jonathan Sayer, Henry Shields
Mischief Theatre Company
Bristol Hippodrome
–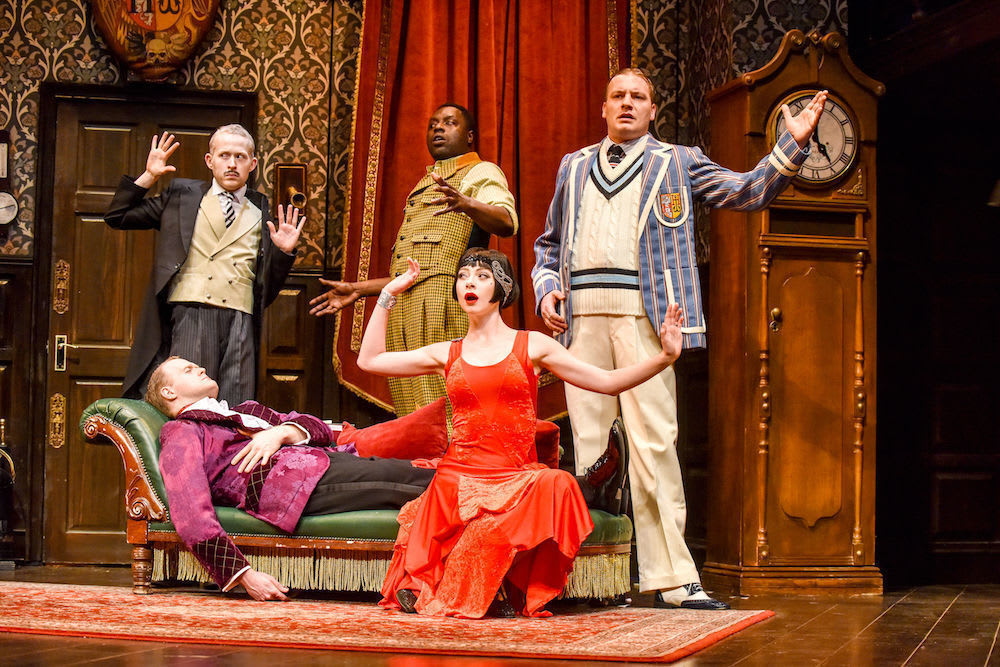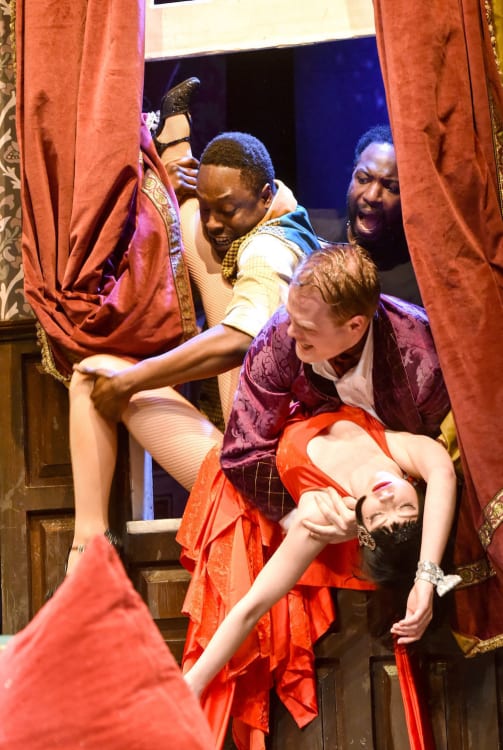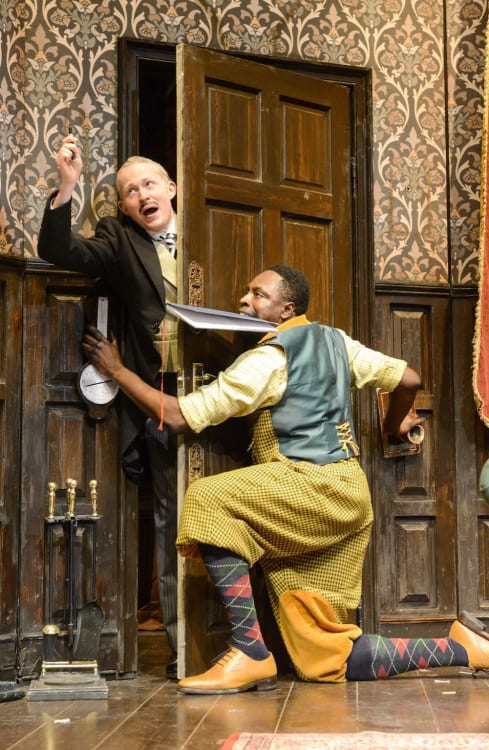 Everything that could go wrong, does go wrong in Mischief Theatre's hilarious The Play That Goes Wrong running at Bristol Hippodrome.
Written by Henry Lewis, Jonathan Sayer and Henry Shields, first as a short one-act play performed above a pub in 2013 and now an award winning, full-length, two-act play running in the West End, Broadway and touring the UK, The Play That Goes Wrong is a hilarious, slapstick, comedy romp in the guise of a 1920s murder mystery.
The jokes start before the play even commences with stage staff fixing props and running around looking for a lost Duran Duran box set. As the technical staff clear, Chris Bean, Cornley Polytechnic Director's Drama Society's president, director, designer, publicity manager, dramaturgist, choreographer, voice coach, star and all round megalomaniac control freak, introduces the show, but not before he misses his lighting cue. It is all part of the joke and so a great fun-packed evening gets started.
The core story is a spoof Agatha Christie-style murder who-dunnit complete with all the usual characters and suspects. An inspector called in to solve the mystery of who killed the wealthy Charles Haversham, envied by his brother (Max), cuckolded by his fiancée (Florence), exploited by her brother (Thomas) and served loyally by his butler (Perkins) and gardener. Of course, it could be any of them.
But the plot is not the reason to come to this play. One of the threads of comedy is that the actors of the Cornley Polytechnic Drama Society don't even realise how awful at acting they really are. Perkins the butler can't even pronounce some pretty basic things. But the major source of laughter is Nigel Hook's set. It is almost a member of the cast itself, first of all trivial things fall off, don't function, break, catch fire, collapse and, inevitably, the entire set almost comes down completely.
The cast led by Jake Curran as the Inspector (and also Chris Bean) put in tremendously physical comic performances, and this frenetic energy also includes Steven Rostance playing Charles Haversham who is rather lively as a corpse.
The fast-paced farce on set with characters running round, falling out of windows, fighting and sets collapsing is hilariously chaotic. Credit to Mark Bell's precision directing to produce scenes reminiscent of some of the best of Buster Keaton's staged events.
It does go awry a few times. It could be sharper with fewer repetitions and some of the farcical moments are drawn out a little longer than they need to be. But despite this, The Play That Goes Wrong is one of the comedy highlights of the year.
Reviewer: Joan Phillips