The Play That Goes Wrong
Henry Lewis, Jonathan Sayer, Henry Shields
Mischief Theatre
Trafalgar Studios 2
–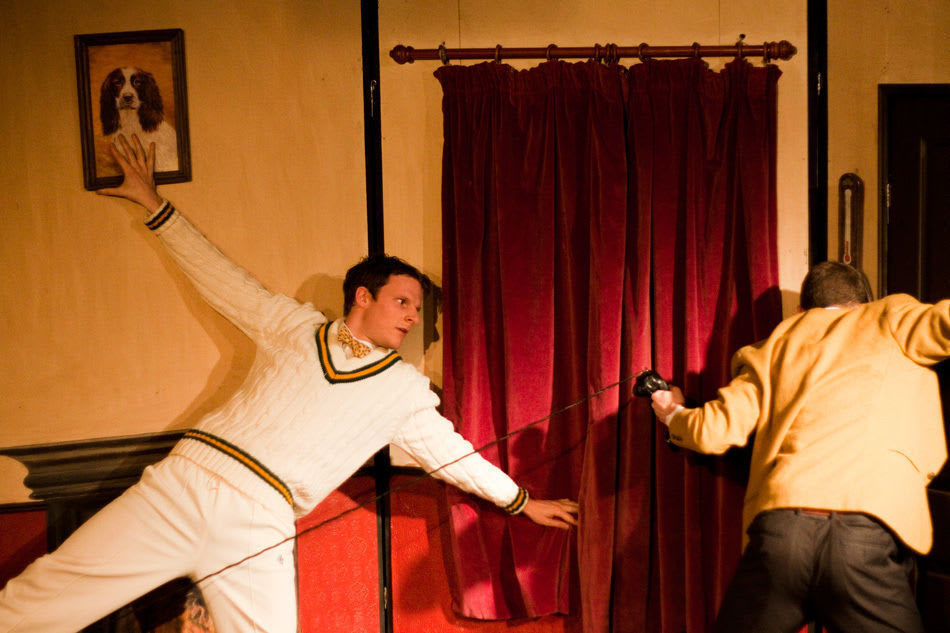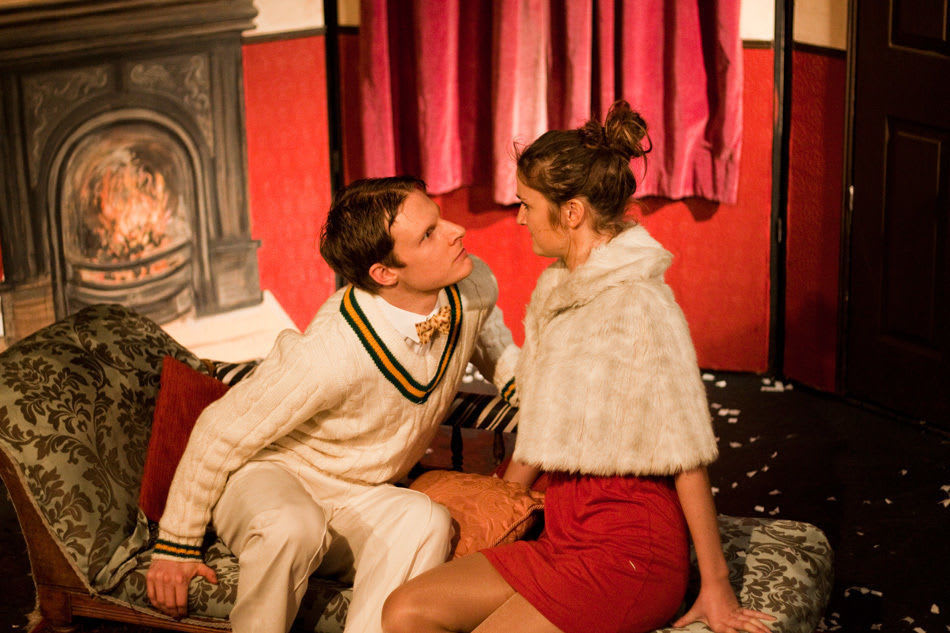 Mischief Theatre company brought the house down at the Trafalgar studios (literally at one point, watch out for comedy falling set). Judging from the almost non-stop roars of laughter from the audience, it wasn't just me whose sides were actually hurting by the end of this farcical 'play within a play'.
The premise is reminiscent of Noises Off except whilst that fine play looks at the comedy of a professional theatre company, The Play that Goes Wrong focuses on the absurdity of amateur dramatic productions, in particular the wonderfully silly world of university drama societies. As a keen drama, musical theatre and dance society member at university, this production brought back fantastic memories; although happily none of our productions ended up quite like this one…
Cornley Polytechnic Drama Society is putting on its finest production yet—The Murder at Haversham Manor. 'Director' (Henry Shields) introduces us to his masterpiece. This is also, he tells us the first year they have managed to find enough people to fill the parts. A lack of members has hampered their past artistic pursuits; "Cat" the Musical and "Two Sisters" doesn't quite have the same impact…
Shields sets us up the mood for the rest of this hysterical experience, and what follows is pure farce as the play slowly descends into chaos.
Under the actual direction of Mark Bell, who hails from École Internationale Théâtre de Jacques LeCoq, the cast, Josh Elliot, Henry Lewis, Jonathan Sayer, Lotti Maddox, Dave Hearn, Nancy Wallinger and not forgetting the wonderfully moody lighting designer Trevor (Rob Falconer) who has lost his Duran Duran CD, are comedy dynamite. The strength of this production lies in the seamless flow of physical comedy and exceptionally strong ensemble understanding.
For a side-splitting jolly good laugh, The Play That Goes Wrong is absolutely what the doctor ordered.
Reviewer: Anna Jones