The Play What I Wrote
Sean Foley, Hamish McColl, Eddie Braben
Theatre Royal Bath
Festival Theatre, Malvern
–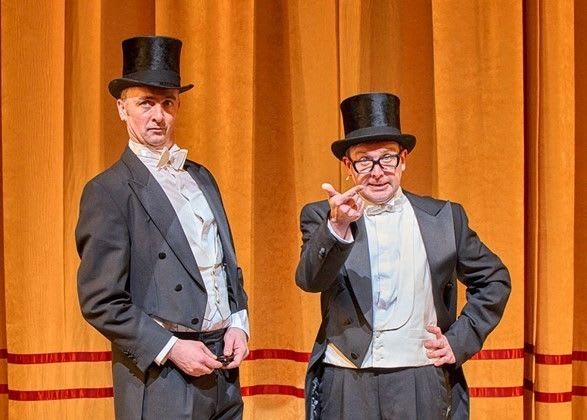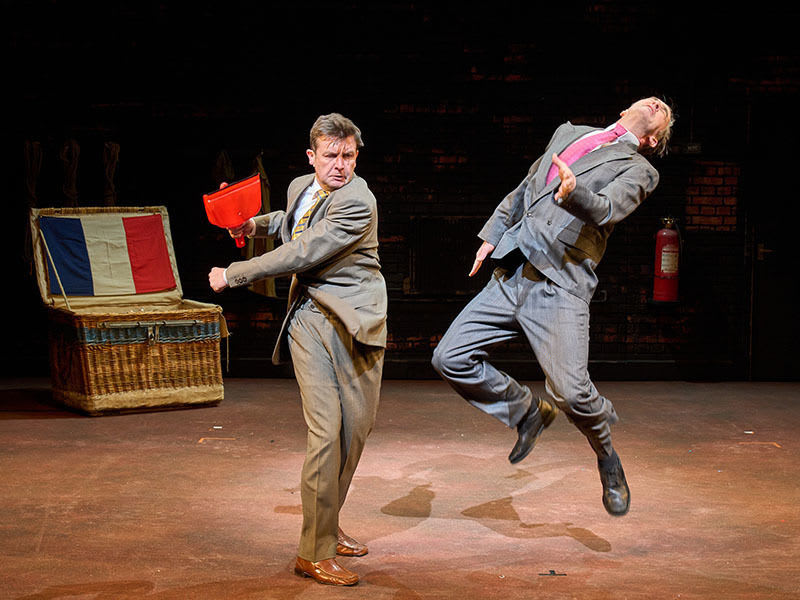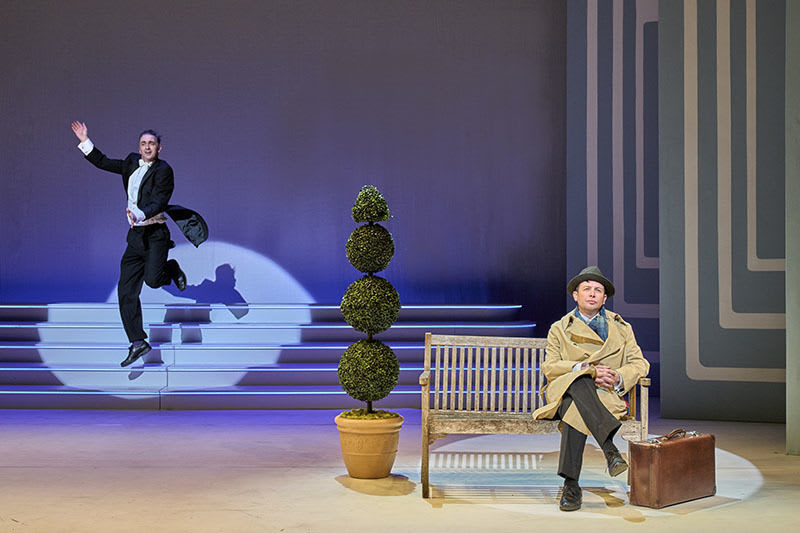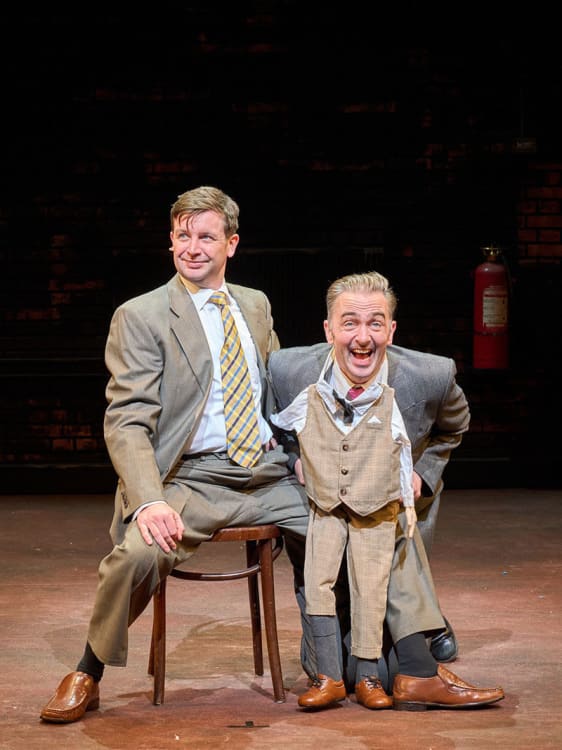 "Why do you have to make a joke about everything I say?" complains the Ernie character to the Eric character. If only, I thought, in a witless first half that constituted possibly the most tedious 40 minutes I've ever experienced in the theatre.
As a Morecambe and Wise fan with 28,834,999 others who watched their 1977 Christmas snow, it was hard to relate to Dennis Hardman (Eric) and Thom Tuck (Ernie). Harder still to imagine that this was a show that had been nominated for awards in the UK and on Broadway.
Stand up, director Sean Foley. He appeared with Hamish McColl in the first production 20 years ago about which he praises that show's director Kenneth Branagh for his brilliant job. Then comes the but: that he and McColl "had a knowledge of how to do the comedy" and constantly said, "but Ken, can't we do it like this?"
If this is the result, come back Branagh.
Admittedly the script he has to work with is as dead as the pigeon that falls from the flies, and as stale as the six-foot baguette toted onto the stage in a piece of predictable slapstick. The props, many replicated from those TV shows, do however raise many a laugh, more so, sadly than the pros (or the prose).
Dennis Herdman appears as Dennis, supposedly Eric, but seems more like an electrocuted John Cleese stuck in a Monty Python routine. Thom Tuck as Thom, supposedly Ernie, bizarrely does the more credible, albeit brief Eric impersonation. A problem perhaps is the transference of the subtle timing of the comedy duo from the intimacy of the small screen to a larger stage. It seemed every line had to be articulated as a shout. I half expected someone to shout "Boom, boom" after every Carry-On-esque double entendre.
The story imagines that Thom has written (wrote? writ? wrot?) a play that a producer will put on only if the duo can be tricked into doing instead a Morecombe and Wise tribute act.
The evening lifts up a little after the interval when the play is staged, a ridiculous piece set in Revolutionary France, that incorporates old visual gags, and introduces a regular, mystery guest star, a different one appearing at each venue on the tour.
For Malvern at least, that is Sue Holderness, Marlene Boyce in Only Fools and Horses, who is rewarded with laughter for one of the few truly amusing moments in the show when she rolls up her skirt to reveal that when she falls on stage her knees are protected by sponges from Boots stuck down her tights.
Her moment is capped (knee-capped?) only by the resilient Mitesh Soni, who plays the producer and many other characters, when he does a breathless recitation of his guest star's history. It's a small mercy.
Needless to say, the audience loved it, perhaps for the few re-enactments of old TV sketches. Maybe I'm in the wrong job. Or the wrong show.
The play continues to Cambridge and Sheffield until Saturday 5 March 2022.
Reviewer: Colin Davison