The Playboy of the Western World
John Millington Synge
Lyric Theatre, Belfast and Dublin Theatre Festival in association with the Belfast International Arts Festival
Lyric Theatre, Belfast
–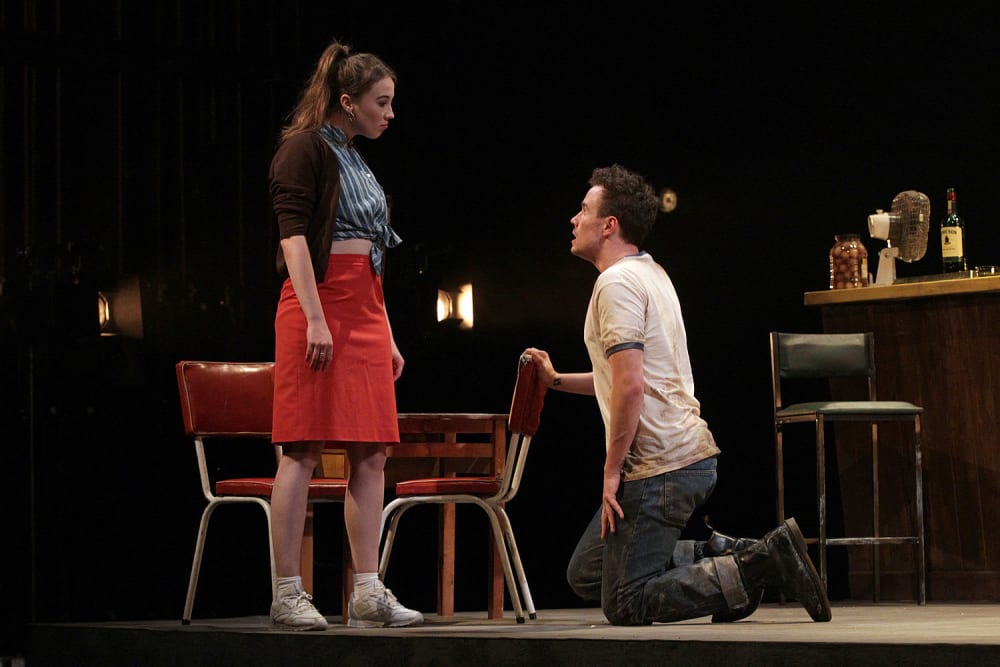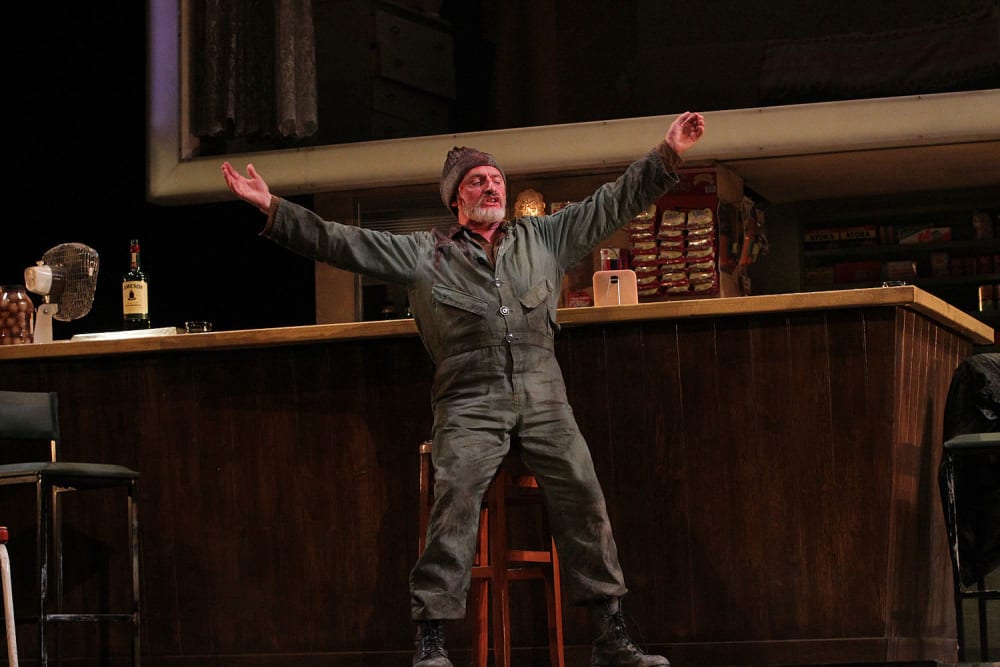 Oonagh Murphy's vivid updating of J M Synge's The Playboy of the Western World arrives in Belfast's Lyric Theatre following its run at Dublin's Gaiety Theatre to suggest this seminal Irish text can still claim a vibrant relevance.
Synge's controversial assault on the lazy romanticising of isolated Irish rural life famously provoked a riot at its 1907 première. Murphy's revival is unlikely to meet with a similar response. But delivered with biting pungency as the brute schismatic reality of Brexit comes ever more clearly into focus, it packs a punch even so.
Relocated from the desolate western wilds of County Mayo to a northern hinterland rendered all but sterile by its proximity to the ever-disputatious border, Synge's lyrical, soil-rooted language acquires a relishably robust vigour when inked in by the confrontational, hard-edged consonants and sardonic gallows humour of Northern Irish accents.
Murphy's fast-paced direction, gleeful embracing of grim, knockabout humour and deft blending of period style and contemporary commentary conjures a dislocating authenticity all its own.
Molly O'Cathain's evocative set, a shabby shebeen in need of more than a lick of paint, becomes a last-chance saloon in which all-and-sundry ricochet off its walls and floors with diminishing returns. Only a glimpse into the bedroom of landlord's daughter Pegeen Mike, hovering over the stage like a neon-framed apparition, offers any hint of refuge or release.
For all his eponymous centrality to events, Michael Shea's Christy Mahon seems increasingly incidental, a child's cartoon outline of the patricidal outcast he claims to be. It's a sorry measure of all the men here, living lives of quiet desperation, that they eagerly latch onto Mahon's fantasy to distract them from the absence of ambitions or hopes of their own.
Charlie Bonner's bluff Michael James is a hollowed-out version of the man he once was, Michael Condron's Shawn Keogh escaping into catty asides and camp religious devotion, Tony Flynn's philosophising barfly Jimmy befriending tobacco and booze. Only Frankie McCafferty's pugnacious Old Mahon, taken to bouts of poetically barbed pontificating, kicks back against his lot and even then at the woefully wrong target.
If Synge's men seem caught in a self-emasculating flight from reality, Murphy's sharp focus on his women tellingly foregrounds the power struggle between Eloïse Stevenson's feisty Pegeen, fired by the possibility of a world and life elsewhere, and Aoibhéann McCann's predatory Widow Quinn, her pitch-black perm bristling with Medusa-like malevolence.
Not everything gels as it might, but there is still much to admire and like in a fresh and vital take on a familiar classic. If the arguments being pursued are not always fully articulated, this remains a Playboy with something to say.
Reviewer: Michael Quinn