The Political History of Smack and Crack
Ed Edwards
Most Wanted and Offstage Theatre in Association with W14 Productions and Alastair Michael
Soho Theatre
–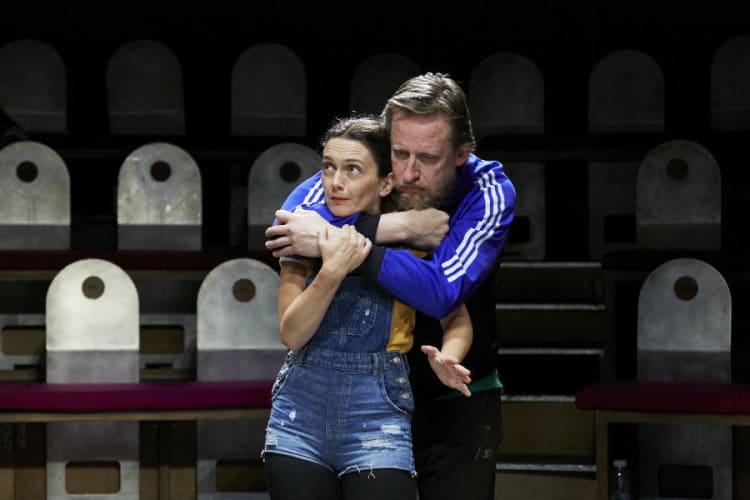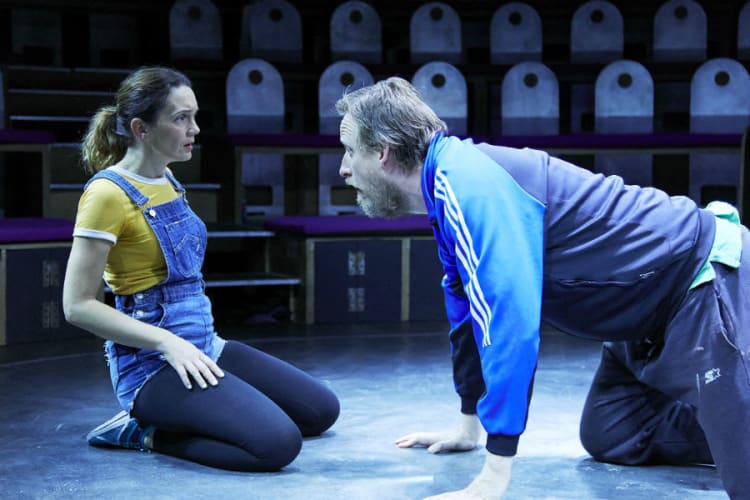 Twelve-year-old Neil is exhilarated by his part in chasing police out of an area during the 1981 Manchester riots. Many years later, he describes his part in those events with pride, after all the police had harassed them with stop and search and the area had been a victim of government action.
But those events were to help shape government policy in ways that would, according to the play, escalate the number of heroin users from about 3,000 to nearly 300,000 in a matter of years.
The Political History of Smack and Crack takes us from one of its early uses on a badly injured woman in 1875 Connecticut to Mandy (Eve Steele) and Neil's (Neil Bell) addiction to the drug in present day Manchester.
Their stories are shown in short dramatised scenes framed by the narration of the actors constantly stepping outside of character to comment.
There is a lyrical quality to the language, its rhythms enhanced by switching continuously between the voices of Mandy and Neil.
Homeless most of the time, funding their habit by shoplifting and also in Mandy's case prostitution, their lives seem always in motion. Mandy is chased by a security guard, they are both chased by police, and Mandy rushes to save the life of someone whose heart has stopped in reaction to drugs.
The horror of what they experience is lightened by a compassionate humour that never loses sight of the seriousness of what we see.
At crucial moments, the narration shifts briefly to the context of a government fear of civil unrest at home and their unofficial support for right-wing forces trying to overthrow the governments in Nicaragua and Afghanistan using drugs to raise funds. A consequence of which was the flood of crack post-1981 into the working class districts of UK cities.
Despite its bleak vision of government culpability in the promotion of crack and the traumatic account of its victims, the play's mood is upbeat and optimistic about the possibilities of individuals recovering from addiction and changing the power structure that created it.
This is one of those performances that brings together imaginative, fluent direction, fine acting and exciting, uplifting writing in such a way that you instantly want to see the show again and again.
Reviewer: Keith Mckenna