The Precariat
Chris Dunkley
The Severed Duck
Finborough Theatre
–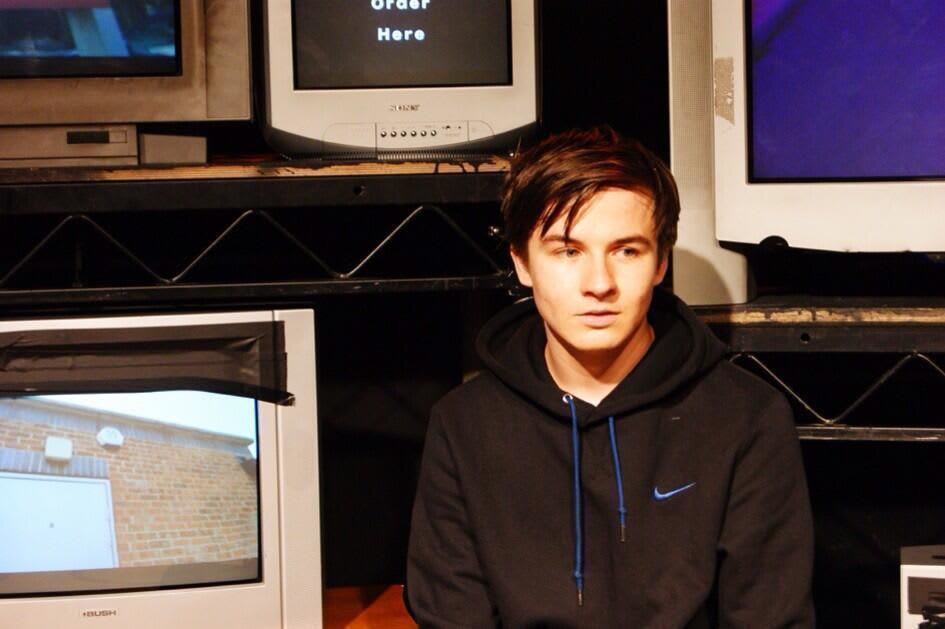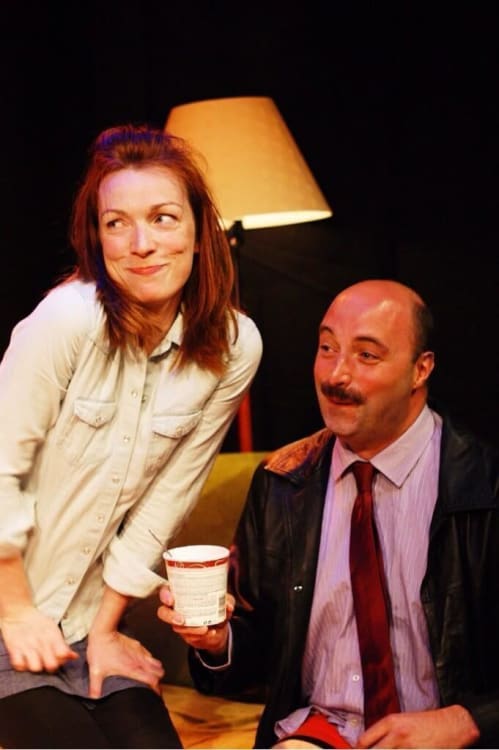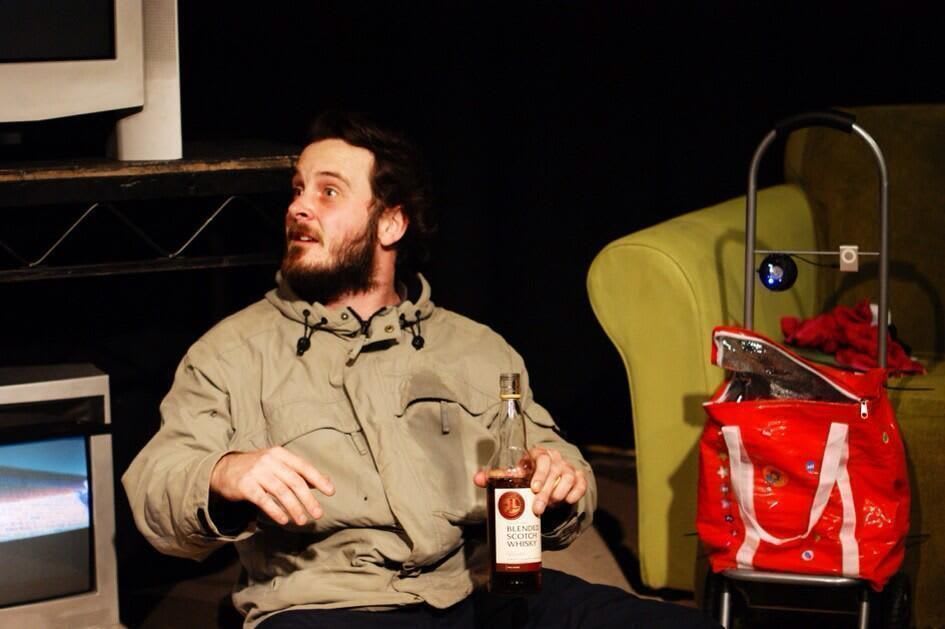 "You understand it all, but I don't. Not any more," says mother Bethan in Chris Dunkley's new play which gets its premier at the Finborough.
At times I had the same reaction to Chris New's production. Some of the playing is so realistically incoherent that I couldn't keep up. It is not that the characters are inarticulate. Bethan is wised up by television (and she's been to a Maharishi) and son Fin is really bright. It is just that words spill out so rapidly and with so little articulation you probably have to be a younger generation Londoner to hope to catch much more than half of it. Fortunately that doesn't stop you getting what it's all about.
A cluster of television sets centre stage show images of London's peaceful parks and riverside, Whitehall, Big Ben, and Boris bikes along the Mall: the ordered public face of London. Later they'll erupt with burning buildings, rioters in the streets, spouting newscasters and politicians, become a door video phone, the other character in a scene or serve to identify location—a graveyard for meeting with a gang leader, a brick wall for a police cell, a single light switch on a wall to indicate the home that Fin and Bethan share.
It is a simple and effective presentation that emphasises the technologies and disconnection of modern life that does not foreground the video contribution but pushes the emphasis on the actor. While images may appear on screen, the voices are live, sometimes using a very simple method of distortion to make it sound as though they are heard through the video door phone or that of the drive-in hamburger take-away where Fin works part-time and uses the ordering point to have a conversation with one of his workmates.
With his younger brother, nine-year-old Leo, already into drugs and in a gang, Fin seems to be taking the world upon his shoulders with bleak prospects. His workless dad (David Hayler), who doesn't live with them, comes sponging, a posh talking "banker" (Ben Mars) who it turns out is in a cleaning business, moves in with mother. He has to cope with both of them with a seemingly empty future even if he gets good exam results and goes to university and doesn't end up another crime statistic.
It is a frighteningly real picture of disaffected youth and economic and cultural deprivation, of the creation of the "Precariat" as economists have begun to dub the new lowest class on the social scale that lives at the mercy of the top one percent.
Scott Chambers gives a compelling performance as Fin and with Kirsty Besterman as Bethan captures both the dysfunction and the love and responsibility that still bind them.
The Precariat plays only on Sundays and Mondays at 7:30PM and Tuesday ar 2PM.
Reviewer: Howard Loxton